Wig Styles for Men with Square Faces
January 03, 2022
Hair Replacement for Men
Views: 2009
"Being a square keeps you from going around in circles."
Are you one of those people born with the most MANLY wide hairline and stronger and more prominent jaws? Congratulations! You're lucky enough to flaunt any hairstyle you want!
Although any hairstyle suits the square face, adding height on top and making the edges narrow makes the already MASCULINE face more masculine.
If you are looking to rock a wig that highlights your features, here's a list of our favorite picks that will suit your taste, add volume and thickness to your fine mane, and fit your budget. 
It's time to rock!
LAVIVID Eros Men's Hair System | Full Ultra Thin Skin Base | Businessmen's Choice
Create the most flaunted UNDERCUT hairstyle with Eros! Eros is the best men's hair system, and it has a skintight feel that you won't even notice while wearing. The v-looped knots are totally invisible, which makes this an ideal choice for most business people. Eros comes in a whopping 69 shades! Select your favorite from multiple shades of black, brown, blonde, and grey, and rock your chisel cheeks and strong jaws!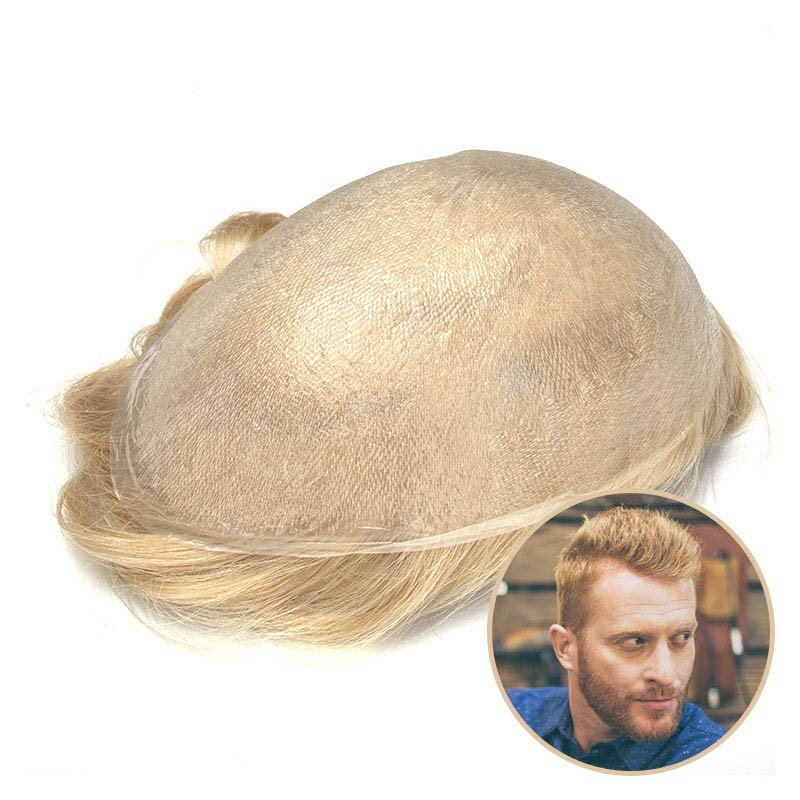 LAVIVID Helios Hair System for Bald Men | Full Swiss Lace Base | Best for Active Lifestyle
The best part about having a square face is that you can go with any hairstyle, and it will compliment your strong and sharp looks. If you're not much of a flashy hairstyle person, a simple BRUSH OVER is the smartest and sophisticated choice. To achieve this dashing look, Helios comes to the rescue. Helios is made with a transparent base giving an absolutely natural look while making the hair system breathable at the same.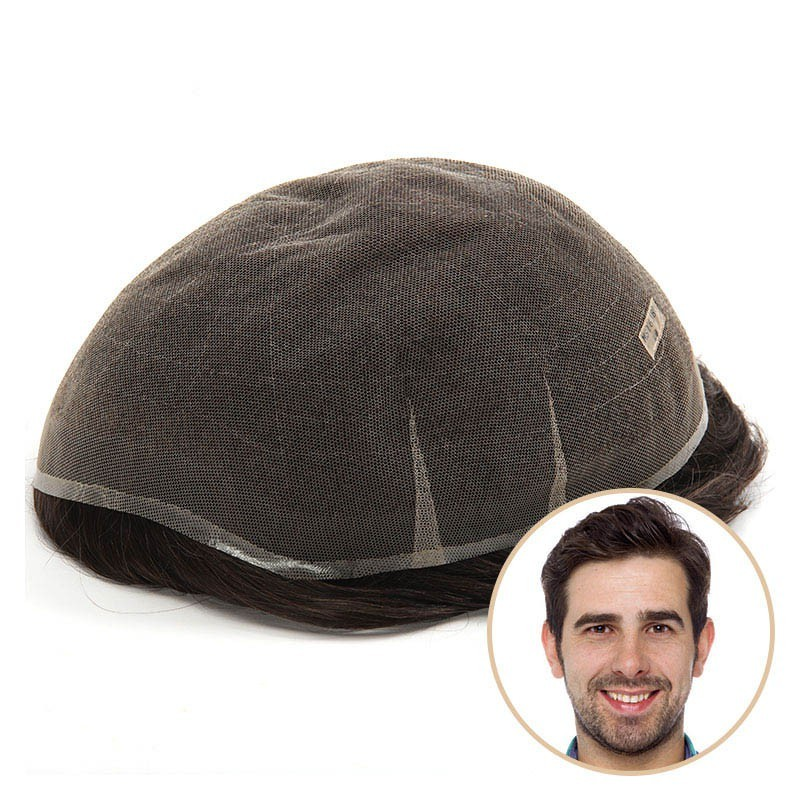 LAVIVID Mirage Toupee for Men | Full Super Thin Skin Base | Celebrities Choice
Are you a messed-up wave fan? Create the stunning WALNUT WAVES hairstyle with Mirage Toupee to complement your square face the most! The best part about Mirage is the v-looping ventilation which creates the most realistic hairline. The transparent cap base blends with the scalp naturally, and the secure base system makes it anti-slip. It's time to go wavy, go beachy!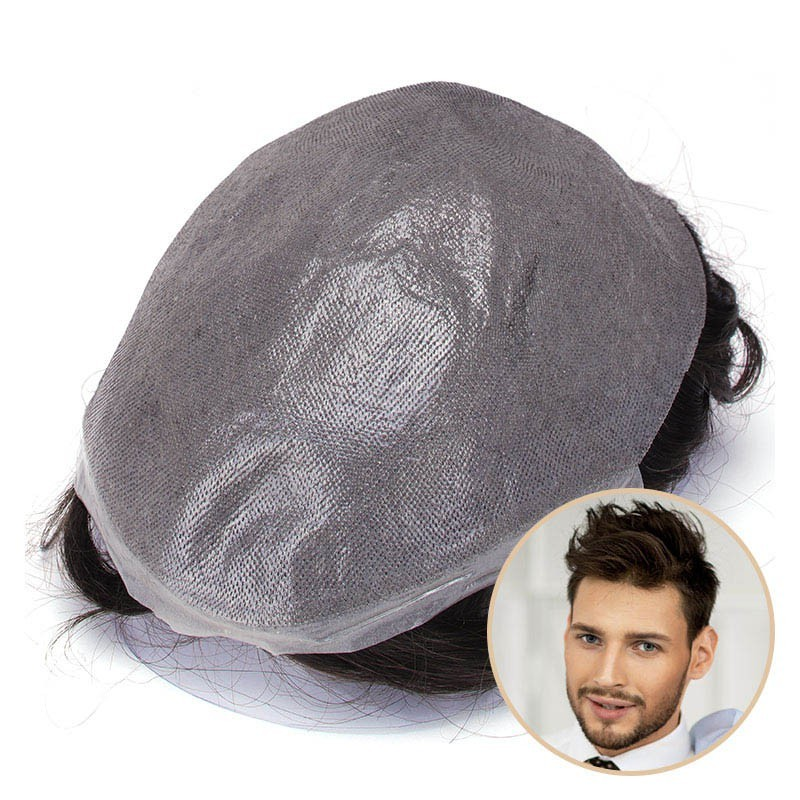 Noah 14'' Men's Long Hair Toupee in 1B Off Black | Men's Long Haircut Style
"All men have long hair, some of us choose to celebrate it."
So are you one of them? Looking for ways to celebrate long hair and be the focal point of streets and floors? We have the right wig for you! The Noah is a 14" long hair toupee designed so you can flaunt your MAN BUN anytime you want. You can also go with a TOP KNOT BUN and leave the rest of the hair locks hanging loose. With Noah, the floor is all yours!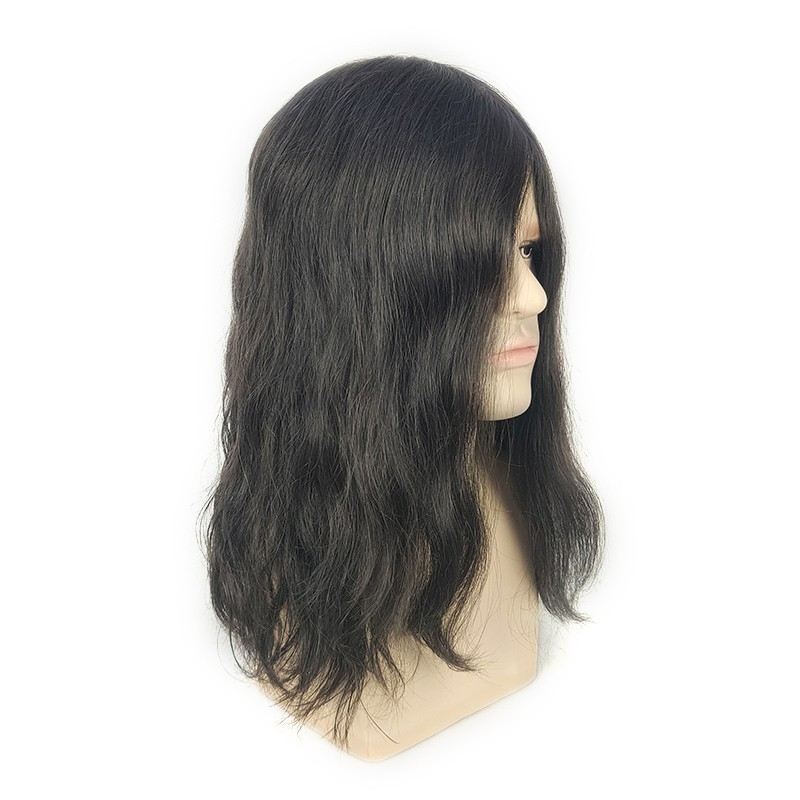 Adam Men Curly Hair Toupee 20mm Rod Size Curl | High-End Hair Look

What's hotter than a curly-headed man? It's time to become the head-turner! Adam is the perfect piece to compliment the sharp jawline of men of color. Leave the wig on its own without trying to style it, and you're good to go with a HIGH-END CURLY MANE. You can also shorten the length of the piece if you're more into short, messed-up curls. Either way, Adams is an ideal choice to flaunt curls.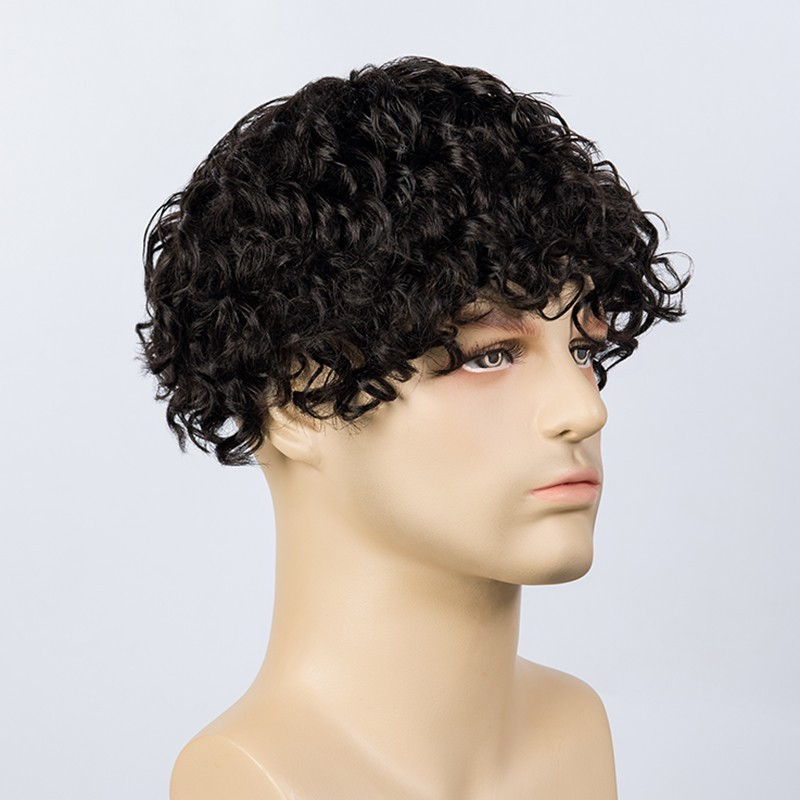 Final Words!
HAVING A square face is very different from having an oval, round, or any other shaped face. Men that have a square face are known to have stronger, more prominent jaws with squared-off cheekbones. These features make a man more MANLY. If you are lucky enough to be blessed with a square face cut, you can highlight it best with the right hairstyle. The above wigs from Lavivid will help you choose the favorite hairstyle that will help add more masculinity to your face!
---
---
Writers Cooperation:
LaVividHair is seeking for blog contributors who know and love hair. If you know alternative hair or hair related accessories, if you have great understanding of hair trends and fashion, if you are expert in hair care, if you have any experience with salons or celebrities, if you would like to share your experience to help people just like you make the right choice, now contact us at support@lavividhair.com to be a blog contributor. Let's discuss the details then.