What's the Best Material to Opt for in a Men's Hairpiece During Thanksgiving Sales?
November 09, 2023
LaVivid News
Views: 52
First Off
There's a certain enthusiasm about Thanksgiving Sales as the holidays draw near. This is a great chance for guys looking for a dependable way to deal with hair loss to spend money on a high-quality hairpiece. Selecting the appropriate material for men's hairpieces is essential for a wearable and natural-looking style. We'll discuss the significance of choosing the highest quality base material and hair for your hairpiece in this blog post, particularly if you're shopping around Thanksgiving.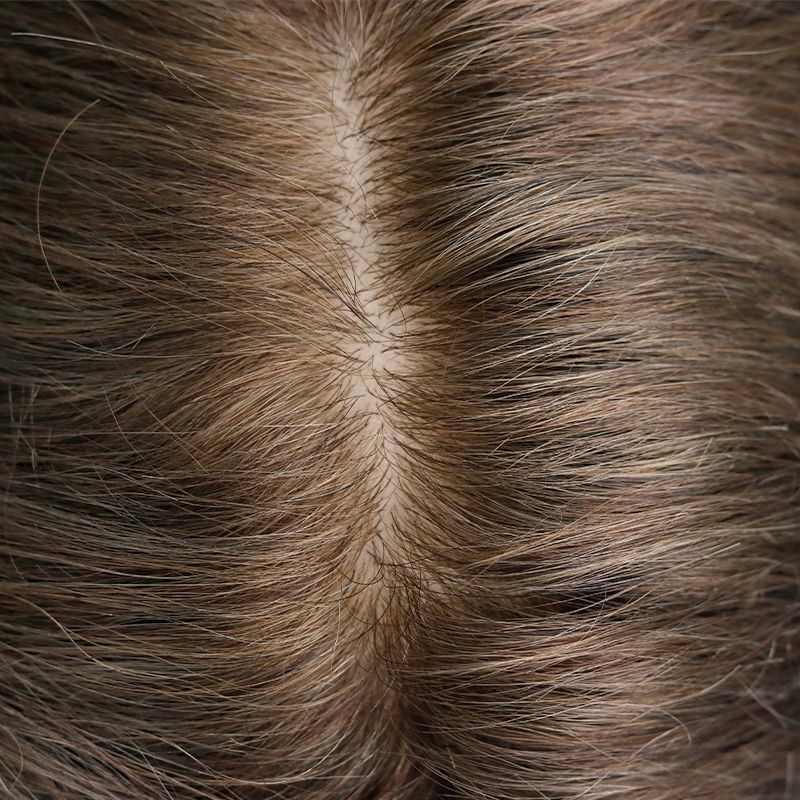 Pre-order now to take advantage of the Black Friday hot deals!
The days preceding Black Friday are recognized for their extreme shopping. Men looking for the ideal hairpiece should place their orders in advance to beat the rush and guarantee that their hair system will arrive on time. By doing this, you may take full advantage of the Thanksgiving sales season without worrying about having to make hurried purchases.
Pre-Thanksgiving Sale at LaVivid: Unbeatable Prices on Needs
The reputable brand in non-surgical hair remedies, LaVivid, is having a special pre-Thanksgiving sale. Take advantage of a substantial 20% off a variety of necessary items, such as adhesive remover, tapes, glues, shampoos, conditioners, and more, during this brief promotion. It's crucial to remember that their Cyber Monday and Black Friday deals do not duplicate this exclusive offer.
The Importance of Base Material in Hairpieces for Men
The core of a hairpiece's comfort and quality is its base material. It has a direct impact on how seamless and natural the hairpiece appears when worn. When selecting the ideal foundation material, keep the following important elements in mind:
1. Comfort and Breathability: Select base materials that provide the scalp with enough air circulation. This guarantees comfort, particularly with prolonged use.
2. Sturdiness and Lifespan: The durability of your hairpiece depends on the quality of the base material. It must be resilient to normal wear and tear as well as upkeep.
3. The Natural Look: To create a genuine and unnoticeable effect, the foundation material should resemble the scalp.
4. Maintenance Ease: Select a base material that will be simple to keep clean and maintain so that your hairpiece remains in top shape.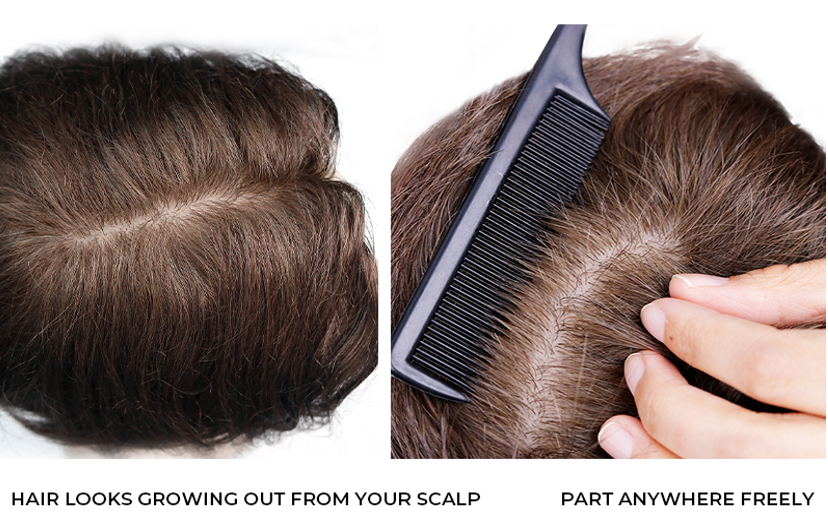 Choices for Foundation Materials
1. Lace: Due to its natural appearance and breathability, lace is a popular choice. It offers a smooth transition from the scalp to the hairpiece.
2. PU (polyurethane): PU is renowned for its lifespan and toughness. It provides a snug fit and is resilient to abrasion.
3. Monofilament: Mono bases are pleasant to wear and give the look of a realistic scalp. They are renowned for being breathable as well.
Choosing the Correct Hair Type
Selecting the appropriate hair type is just as crucial as the base material. If you want your hair to look and feel natural, go for premium human hair. Human hair is similar to your own hair in that it may be styled in a variety of ways. We have 3 kinds of hair texture as options. Indian hair, Asian hair and European hair. They are priced from low to high. European hair is more softer and sleeker than the others, Asian hair is harder, straighter. Most of our stock hair systems come with Indian hair. Most customers will choose Indian hair as it is economical and cost-effective.
In conclusion, this Thanksgiving, dress to impress.
Don't undervalue the importance of selecting the highest quality base material and hair for your men's hairpiece as you get ready for Thanksgiving and take advantage of the thrilling sales season. You can get exceptional savings on necessary goods that improve the longevity and aesthetics of your hair system with LaVivid's pre-Thanksgiving sale. You may make sure your hairpiece comes in time for the celebration by placing your order in advance. This Thanksgiving, dress to impress and boost your self-esteem with a premium men's hair system.
---
---
Writers Cooperation:
LaVividHair is seeking for blog contributors who know and love hair. If you know alternative hair or hair related accessories, if you have great understanding of hair trends and fashion, if you are expert in hair care, if you have any experience with salons or celebrities, if you would like to share your experience to help people just like you make the right choice, now contact us at support@lavividhair.com to be a blog contributor. Let's discuss the details then.