What Makes LaVivid C-through Bio Skin Unique?
September 26, 2022
Blog
Views: 1045
While we offer hair systems that can meet most people's needs, we never stop and we try our earnest effort to improve and upgrade our products to make them better and better until it is perfect. Here we are bringing you our upgrade skin material C-through Bio Skin. Read on to find out the aspects we upgrade. 

1. C-through Bio Skin has a more dull finish
A shiny hairline is the last thing you want to get from a skin hair system. LaVivid uses a unique technique that is the most advanced on the market, making the skin base have a dull finish, so it doesn't shine under light. 
Some companies might add a chemical matte powder to create this dull finish, but here at LaVivid, the technique we use is a physical technique, and it is totally chemical-free. Thus, people won't get an allergic action while wearing it.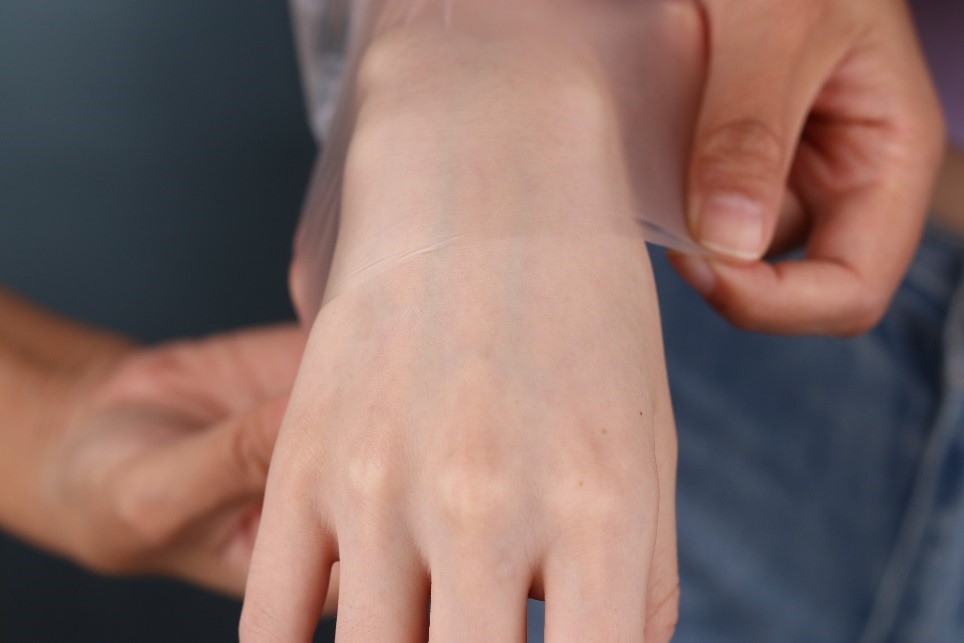 2. Transparent skin and blends in with your skin perfectly
LaVivid's skin base is totally transparent, and it blends in with your skin perfectly when bonded correctly. So when you wear a LaVivid skin hair system, you can have a realistic hairline and unnoticeable edges on the sides and back.
You can have practically any hairstyle with LaVivid ultra thin skin (Eros) and super thin skin hair systems (Mirage), including a slicked-back haircut, French Crop, Fade Haircut, Undercut, Faux Hawk, Quiff, Pompadour,  or Side Part Haircut.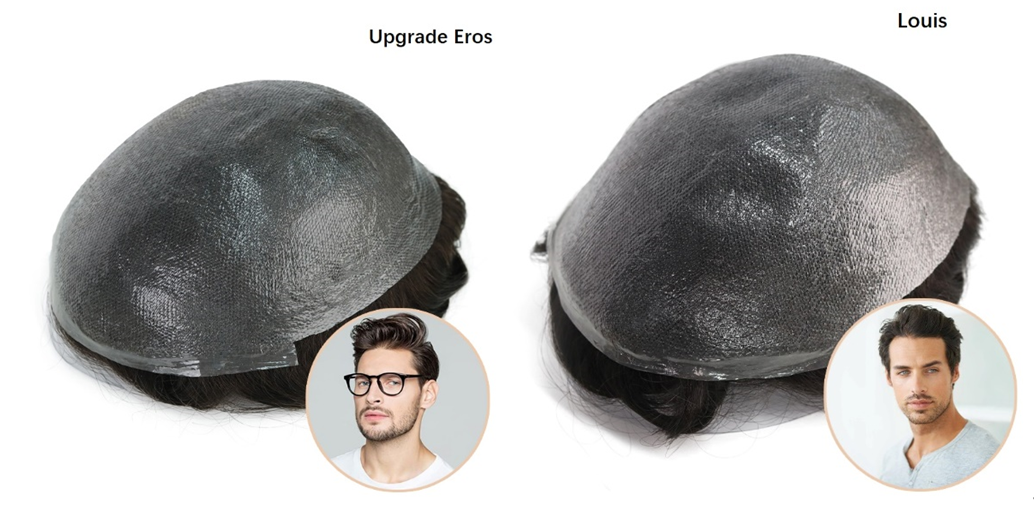 3. Soft and feather-weight
The LaVivid skin hair system is super soft and feather-weight, so you won't feel a thing while wearing it. At the same time, it is strong, elastic, and durable. For a 0.06 mm super thin skin hair system, LaVivid products can typically last at least three to four months, compared to a one to two-month lifespan of other company's skin units. 
A LaVivid special technique is also used to avoid the skin becoming stiff or turning yellow after sweating during exercise or long-time use. 
Now we have two C-through Bio Skin products and they are Upgrade Eros and Louis. Click each link before to get to the product details.
---
---
Writers Cooperation:
LaVividHair is seeking for blog contributors who know and love hair. If you know alternative hair or hair related accessories, if you have great understanding of hair trends and fashion, if you are expert in hair care, if you have any experience with salons or celebrities, if you would like to share your experience to help people just like you make the right choice, now contact us at support@lavividhair.com to be a blog contributor. Let's discuss the details then.