Must-seen Ordering Process for New Customers
June 30, 2022
LaVivid News
Views: 721
1.Are you new to Hair Systems?
A.Yes, I know nothing about hair systems. (skip to 2)
B.No, I am just new to LaVivid. (skip to 2)
2.Do you want to order a stock unit or a custom one?
A.I have no idea. (skip to 3)
B.I want a stock unit. (skip to 3)
C.I want a custom unit. (skip to 4)
3.Do we have a stock unit that can meet your needs? 
(Please check this link to get some basic info first. https://www.lavividhair.com/order-guide If you need help please contact us at support@lavividhair.com)
A.None of them can meet my needs. (skip to 6) 
B.I find one that probably fits me. (skip to 4)
4.Do you need the pre-cut service?
A.Yes I need my hair to be pre-cut and pre-styled. (skip to 5)
B.No my barber/I will take care of this.(skip to 11) 
5.How you would like to submit the pre-cut info?
A.I will fill the pre-cut form myself. (skip to 10)
B.I will email you my measurements and some pics regarding hairstyle. (skip to 10)
6.Are you OK with the 6-8 weeks production time for a custom order? 
A.Yes I'm totally fine. (skip to 7)
B.No I can't wait that long.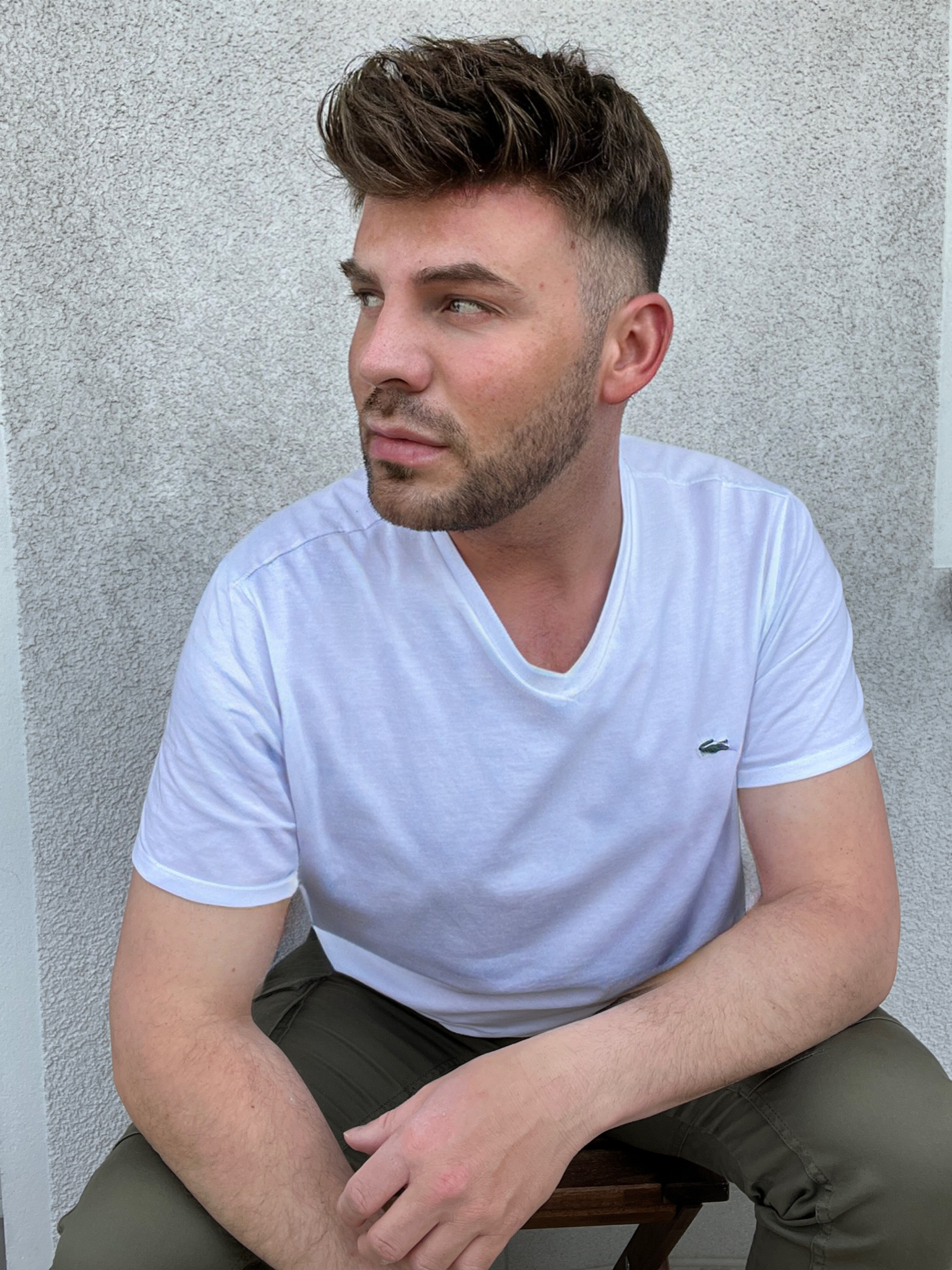 7.Do you have something that can be sent to us to copy? 
A.Yes, I can send my old unit to you to duplicate. (skip to 8)
B.No, but I can send you my template and hair sample for reference. (skip to 8)
8.Please send it to the address below, we will contact you after receive it. (skip to 9)
LaVivid Hair, 18305 E Valley Blvd, Ste C
La Puente, CA 91744
*Please enclose a note with your name, email address and phone number on it.
9.We will provide a quote and send you a payment link with all the finalized custom details after receive it. 
10.We will proceed with your order accordingly. :)
11.Sure no problem. We will ship your order out asap. :)
Other questions you might ask:
1.What if I'm not sure about the color? How do I know which one is close to my bio hair color?
A.You can purchase our color ring for a better color match.
B.Please send us your hair sample to check.
2.Can I get a rough price before sending my template?
Of course please fill out the custom request on our web for a quote. https://www.lavividhair.com/custom-toupee 
3.......
Please feel free to let me know any of your questions. :)
---
---
Writers Cooperation:
LaVividHair is seeking for blog contributors who know and love hair. If you know alternative hair or hair related accessories, if you have great understanding of hair trends and fashion, if you are expert in hair care, if you have any experience with salons or celebrities, if you would like to share your experience to help people just like you make the right choice, now contact us at support@lavividhair.com to be a blog contributor. Let's discuss the details then.