Lace VS Poly Hair System
December 13, 2021
Lace Hair Pieces 101
Views: 1166
There's nothing like a new hair system that makes you feel confident! 
The demand for hair systems is increasing daily. With hundreds of men who are dealing with hair loss problems like thinning or balding situations in their lives are discerning the benefits of these hair systems. They now love to own one and drape themselves with confidence.  
However, choosing the best hair system among many is a hassle. 
Are you considering getting a hair system too? We'll help you make hassle-free decisions. 
There are two popular hair extensions: lace and poly hair systems. Both have their perks and flaws, so the decision of which type to go for ultimately depends on the individual's needs and preferences.
Here we'll take a deep look at each type so you can decide which is right for you.
Lace Hair System
The lace hair system aces the list in toupees because it's made of finely knitted mesh that has very small holes. This makes lace hair systems breathable and allows air circulation, which in turn provides a natural look and feel on your head! 
Laces also have lightweight materials, so they're comfortable to wear all day long without feeling bulky underneath clothing or weighed down by a hat. 
Lace hair systems have two types;
1. French Lace 
The French lace system is a lightweight and breathable hairpiece that provides a comfortable feel for the wearer, keeping them cool all day, even on hot summer days. It has an elegant look with its sleek front lace that is ventilated using single split knots so it can take light to medium density heads of any shape or size comfortably without feeling too heavy on their skulls.
P.S. The hair system lasts for 3 to 4 months. 
2. Swiss Lace 
With its light and breathable feel, this hair system is perfect for those who want to maintain their natural beauty. It's more delicate than french lace and usually falls out in 1 to 2 months. 
Why Pick The Lace Hair System?
The lace hair system is exclusively designed for people facing thinning hair problems and baldness. Besides, it offers many other benefits that make it the best choice.   
Best pick on hot days
Gives a chic and natural appearance 
Perfect for sports enthusiasts, athletics, active lifestyle
Extremely comfortable 
Offers super breathability 
Steps To Clean Your Lace Hair System 
Step 01: Remove the tape
Step 02: Thoroughly remove the residue  
Step 03: Rinse the hair replacement with clean water
Step 04: Apply shampoo and hair conditioner
Step 05: Carefully dry the hair system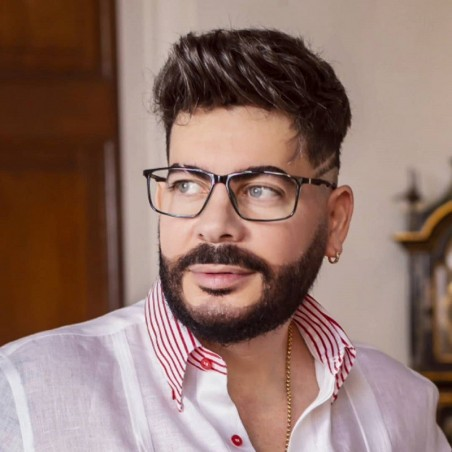 Poly Hair System
Enjoy the natural hair feel with the poly hair system. Made of poly base material, the hairpiece is excellent for creating the perfect hairstyle. Poly skins are so thin that it feels just like normal skin when touching them, but there's also a thicker version of this type called "poly base," which provides water resistance and keeps hair in place without weighing down on your head. 
Why Pick The Poly Hair System?  
Looking for reasons and benefits for choosing the poly hair system among other systems? We have got tons of benefits that keep this hairpiece mile away. 
It's weightless, easy to wear, and affordable! 
No more worries about your locks looking dry or lifeless
the lace front wig looks natural while providing you with gorgeous full coverage in just one breeze
Wave goodbye to bothersome tangles
No more bleaching knots
Gives a natural hair feel 
How To Clean Your Poly Hair System
Step 01: Remove the tape
Step 02: Soak your hair system 
Step 03: Apply shampoo and conditioner
Step 04: carefully dry your hairpiece using a microfiber towel
Amazing Tips for Your Hair System 
It is necessary to take care of your hairpiece that puts cherries on your appearance and sprinkles a touch of elegance with a new hair-do. 
Here are some amazing tips that will not only protect your hair system but will last long too. 
Clean and wash your hairpiece twice a week to maintain the natural hair bounce
Avoid applying heat dryers to the hair
Use a wide-teeth comb that untangles the knots 
Apply shampoos and conditioners that fits your hair 
Avoid using harmful chemicals that may result in hair damage 
Limits the sun exposure 
Where To Find The Best Lace and Poly Hair Systems? 
Picking the premium quality lace and the poly hair system is a hassle. But Lavivid Hair offers the best hair replacement system that matches no other. Our hair systems are made of 100% human hair, which makes you look natural. 
What are you waiting for? Visit our website now and pick the latest collection with your favorite style and color, that too at a pocket-friendly price. 
---
---
Writers Cooperation:
LaVividHair is seeking for blog contributors who know and love hair. If you know alternative hair or hair related accessories, if you have great understanding of hair trends and fashion, if you are expert in hair care, if you have any experience with salons or celebrities, if you would like to share your experience to help people just like you make the right choice, now contact us at support@lavividhair.com to be a blog contributor. Let's discuss the details then.