Why you should Choose Skin Membrane Hair System for Men?
October 28, 2022
Blog
Views: 832
In modern times, we know that a person's health is not very good. People do not eat healthy food; they do not take the proper nutrients, which can badly affect their health. Your hair and skin are the first things that start getting affected when something is wrong in the body. This can be due to improper diet, medications, health problems, and environmental pollution. All of these factors have a negative impact on hair.
Many men worldwide complain about hair fall, alopecia, and other hair problems. Facing all these problems and having unhealthy hair can severely affect a person's confidence, and they don't feel good about themselves. Now you don't need to worry because there are a lot of non-invasive methods through which you can also have gorgeous hair. So, let's dive into this article and see how always to look handsome, even if you don't have healthy hair.
Hair Systems for Men:
If you are hunting for ways to look good when treating your natural hair, then hair systems for men are the perfect solution. There are so many different kinds of hair systems that are available in the market. You can find hundreds of colors, shades, styles, and even 
The hair systems are the perfect way to cover our insecurity and make yourself look more handsome and fashionable. These systems are also an excellent and inexpensive alternative for surgical procedures that can be done for hair growth. Therefore, if you want a temporary solution for your hair problems, then hair systems are perfect. You will easily find something according to your liking in the market.
Skin Membrane Hair System:
With the advancement in technology, new materials are being made for hair systems. Different types of laces are used under the hair system, through which you can attach them to your head.
If you are looking for a hair system that looks very natural and loo your natural hair, then the Skin Membrane Hair System is the best option. The Skin Membrane Hair System is the latest type of hair system that you can find in the market. They are perfect for people who want something that looks very natural and authentic.
This Skin Membrane Hair System is true to its name, and it feels and looks like your natural scalp when you style these hair systems. They are not shiny; hence, they do not reflect any light that will give away that you are wearing a hair system. These are also very lightweight and almost feel like you are wearing nothing on your head. This is the reason why these Skin Membrane Hair Systems have gained a lot of popularity in a small period of time.
Understanding the Benefits of Skin Membrane Hair System:
Following are some of the impressive benefits you can get if you choose this Skin Membrane Hair System over the tacky wigs and pieces.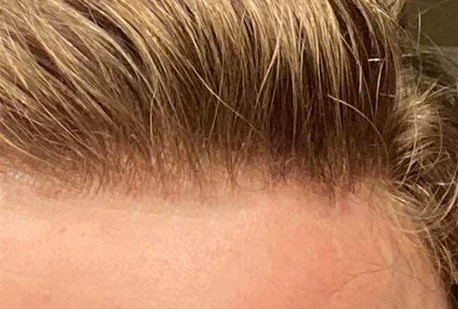 1. Easy Blending:
One of the most challenging parts of a hair system is blending it with the hairline. The cheap and low-quality hair systems do not look like the natural hairline, and blending them with your hairline is a struggle. But with this Skin Membrane Hair System, you won't face a problem like this. It is transparent, which makes it effortless to blend with the skin. It will give you a realistic hairline that makes your hair system look natural.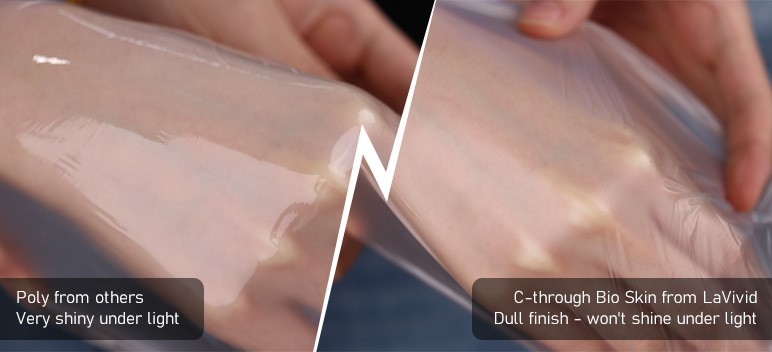 2. No-Shine:
The problem with hair systems is that when light reflects on them, it is very prominent that you are wearing a hair system. You won't find this issue when it comes to Skin Membrane Hair System. This is made with material that gives a dull finish and makes it look non-shiny.
The best thing here is that the companies making the shine-free hair systems use chemicals to make them less shiny. However, you won't find any chemicals with the Lavivid Hair Skin Membrane Hair System. They use physical techniques through which they remove the shine and make it dull. So, people who wear it don't get any allergic reasons because of the chemicals.
3. Light and Comfortable:
Another fantastic feature of this Skim Membrane Hair System is that they are light and comfortable. They don't feel heavy on the head. Hence, you can wear it for a very long time. You can even style these hair systems for an event where you must stay comfortable.
The lightweight of this hair system also makes it breathable. Now you can even style and wear these hair systems in the hot and humid weather without feeling uncomfortable. This hair system is ideal for everyday use.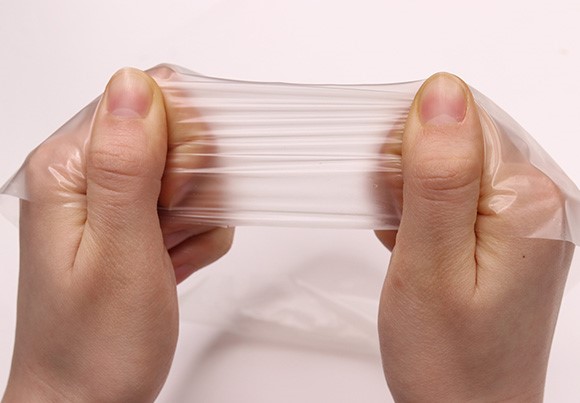 4. Soft and Strong:
Lastly, this hair system is very soft. It won't irritate the scalp when you style it on your head because it is very soft. It almost feels like cotton on your head because of its softness. With its softness, it also comes with durability. Once you invest in this hair system, you don't have to reinvest for a very long. Just ensure you are taking proper care and maintaining it properly. So, this is a perfect combination of softness and durability.
Where to Find the Best Skin Membrane Hair System?
There are not a lot of brands that are making this fantastic and unique kind of hair system. If you are searching for a good Skin Membrane Hair System, you can visit Lavivid Hair. Lavivid Hair is a brand that has an impressive and massive collection of Skin Membrane Hair Systems. The quality of their hair systems is also top-notch. Furthermore, you also don't have to worry about durability because they ensure to provide the best quality hair system to their customers. They are pocket-friendly, so this is the best place to get the Skin Membrane Hair Systems.
Conclusion:
The Skin Membrane Hair System is made with the latest technology. This has the most C-through lace blends seamlessly and beautifully with the hairline. It is packed with impressive features such as durability, strength, lightweight and comfortable. This is the perfect thing for me, who wants natural and real-looking hair systems.
Read More:
WHAT PEOPLE SAY ABOUT LAVIVID C-THROUGH BIO SKIN HAIR SYSTEMS?
LAVIVID HAIR NEW ARRIVAL: LOUIS C-THROUGH BIO SKIN HAIR REPLACEMENT SYSTEM FOR MEN
---
---
Writers Cooperation:
LaVividHair is seeking for blog contributors who know and love hair. If you know alternative hair or hair related accessories, if you have great understanding of hair trends and fashion, if you are expert in hair care, if you have any experience with salons or celebrities, if you would like to share your experience to help people just like you make the right choice, now contact us at support@lavividhair.com to be a blog contributor. Let's discuss the details then.