Why Silk Base is the Greatest Base Material for Men's Hair Systems?
November 10, 2023
LaVivid News
Views: 67
First Off
The selection of base material is crucial in men's hair systems. It establishes the hairpiece 's natural appearance in addition to its comfort and longevity. Of all the base materials on the market, silk base is the most outstanding option for discriminating consumers looking for the highest caliber in both base material and hair. We will discuss the merits of silk foundation as the highest quality in hair system design in this blog article, along with an introduction of LaVivid's newly available Tyler silk base hair system.
The Basis Material's Significance in Hair Systems
A hair system's base substance acts as the support structure for the hair strands. It is essential in establishing the hairpiece's overall effectiveness and quality. When assessing basic materials, keep the following important factors in mind.
1. Natural Look and Feel: To guarantee a smooth and imperceptible integration with the wearer's skin, the foundation material should closely resemble the look and texture of the scalp.
2. Breathability and Comfort: Comfort, particularly during prolonged wear, depends on adequate air circulation through the base material. Heat and moisture buildup are prevented via a breathable base.
3. Durability and Longevity: To ensure the longevity and affordability of the hair system, the base material must be strong enough to endure normal wear and tear.
4. Ease of Maintenance: A base material of superior quality should be simple to clean and maintain, enabling routine maintenance without sacrificing its integrity.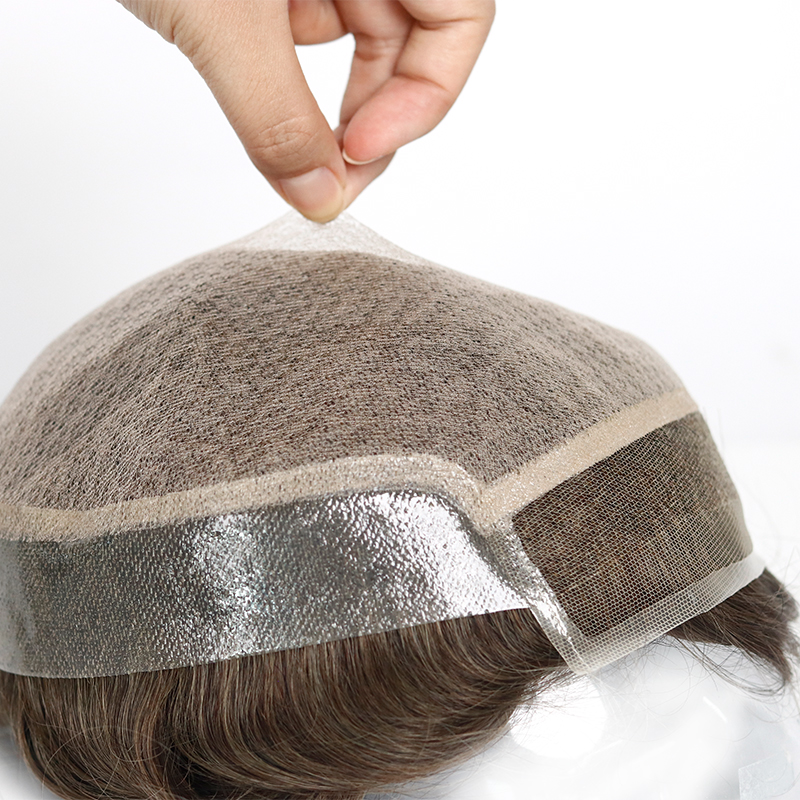 Benefits of Using Silk Base in Hair Systems
Let's now explore the reasons behind silk base's reputation as the top option for discriminating people looking for the greatest hair and base material for their hair systems:
1. Unmatched Natural Appearance: Silk base replicates the scalp in a remarkably natural way. Silk's delicate texture and delicate translucency are quite similar to those of genuine skin, therefore it is almost impossible to tell it apart from actual hair growth.
2. Exceptional Breathability and Comfort: Silk is well known for both of these qualities. Even with extended wear, it prevents discomfort and irritation by allowing air to pass freely through the base.
3. Longer lifespan: With the right maintenance, silk bases can last up to a year.
4. Adaptable Styling Options: Silk foundation hair systems provide a great deal of adaptability in terms of styling. Silk's delicate texture makes it simple to part and style, allowing users the flexibility to create the look they choose.
The LaVivid Tyler Silk Base Hair System is now available.
Leading provider of non-surgical hair solutions, LaVivid, just introduced their Tyler silk base hair system. Using the best materials and extreme attention to detail, the Tyler hair system is the epitome of excellence in design and construction. Its silk foundation offers outstanding comfort and breathability along with a natural, invisible look.
Pre-Thanksgiving Sale at LaVivid: Unbeatable Prices on Needs
Make sure to take advantage of LaVivid's pre-Thanksgiving offer while contemplating a purchase of a premium silk base hair system, such as the Tyler. You may take advantage of an amazing 20% discount on a variety of necessary products, such as adhesive removers, tapes, glues, shampoos, conditioners, and more, during this special event. It's crucial to remember that neither their Cyber Monday nor Black Friday deals match this amazing deal.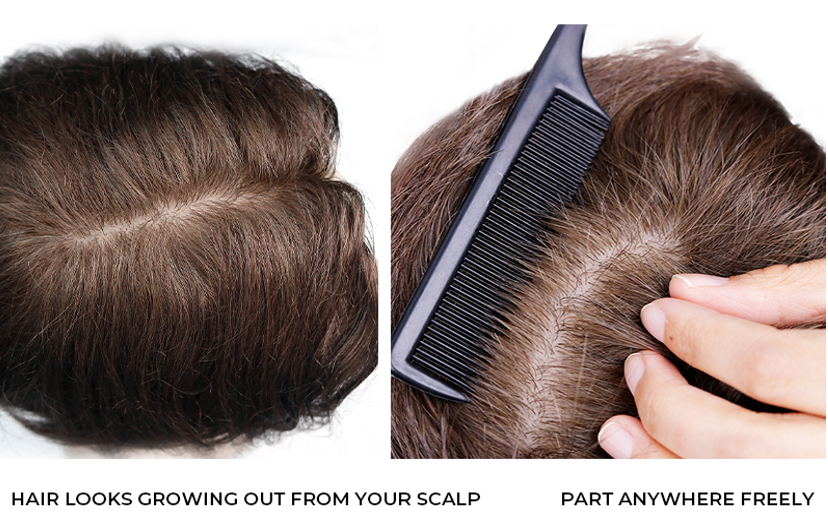 In conclusion, use Silk Base to enhance your hair system experience.
When it comes to men's hair systems, selecting the appropriate base material is crucial. For those who want the best hair and base material available, silk base is unquestionably the best option. Experience the ultimate in comfort, breathability, and natural appearance with LaVivid's newly introduced Tyler silk foundation hair system.
Don't pass up LaVivid's pre-Thanksgiving sale , where you may get unique savings on necessary products to improve your hair system experience. With a silk base hair system, you may elevate your appearance and self-esteem while setting a new benchmark for non-surgical hair solutions.
---
---
Writers Cooperation:
LaVividHair is seeking for blog contributors who know and love hair. If you know alternative hair or hair related accessories, if you have great understanding of hair trends and fashion, if you are expert in hair care, if you have any experience with salons or celebrities, if you would like to share your experience to help people just like you make the right choice, now contact us at support@lavividhair.com to be a blog contributor. Let's discuss the details then.