Have You Tried Lace Front Men Toupee?
April 27, 2021
Blog
Views: 933
Are you looking for a lace front men toupee with extreme comfort and a super realistic appearance? If your answer is yes, you are such a good taste man. You may already read lots of toupee advertisements everywhere. The lace front toupee for men is in a huge need for wearers. Every man should covet one or two of good quality toupee whether he is struggling with hair loss or not. 
Lace front men toupee helps you nail it
Lace toupees are lightweight, comfortable wearing, and natural-looking. They are so natural that barely anyone notice you wear them at all. The lace front toupee for men is less versatile than a full lace men toupee as its lace normally goes around the perimeter of men's left ear to the right ear. The purpose of the lace is to give men the appearance of a natural hairline.   
You can always choose a well-designed, comfortable wearing toupee based on actual needs and your budget. If you want to follow the fashion trends, try to dig more from magazines or bloggers for current fashion. For your idea, lace front men toupee are the ones that come with great quality but reasonable cost. As its base is not made of complete lace, or else it would be called full lace toupee, so it is less expensive. 
A lace front toupee for men can help men nail every occasion. No matter you wear it for business meetings, outdoor fun, or romantic dating, you can always find different kinds of lace front men toupee that help you build confidence by looking great and dashing whether you are suffering from baldness or not.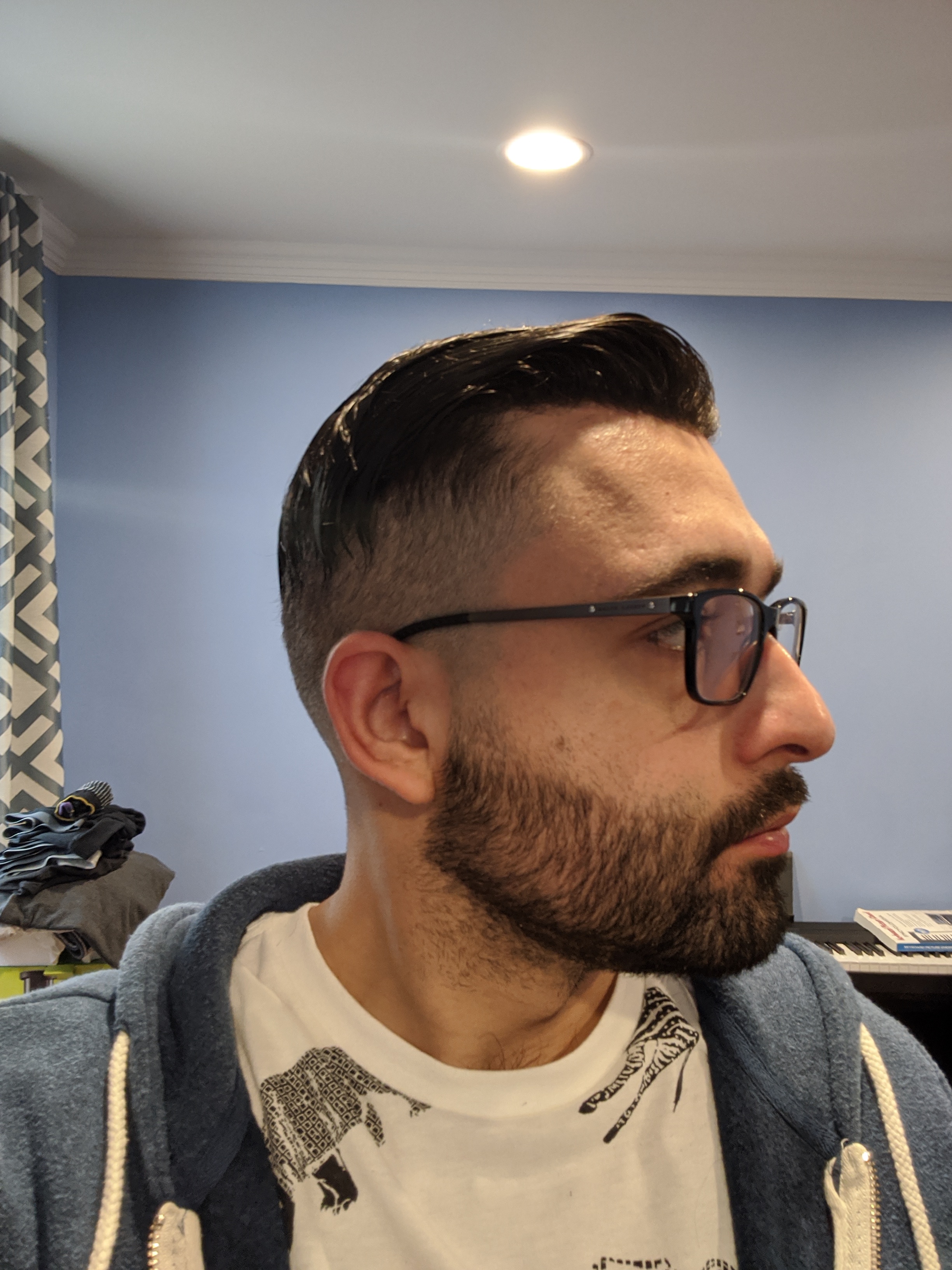 Protect and use lace men front wig wisely
A lace front wig can be left on for more than six weeks with long-term adhesive usually. Although you can wear the human hair lace front men wig every day, you still need to remove the wig and maintain your natural hair regularly. You will need to apply deep caring to your toupee so it keeps looking stylish and effortless. 
Here we will provide some tips for you to take care of your toupee:
Tip 1: Be gentle. Be nice to your toupee as if it is your scalp. When you put it on or take it off, you shall do it nicely so it will also look nice on you.
Tip 2: Clean it with care. Proper brushing or cleaning can make your toupee last longer. Do not clean it violently or dump it dry. You shall clean the toupee's hair in one direction or else it will get tangled.
Tip 3: Keep cool. Excessive heat will hurt your hand-knotted lace front men wig. After cleaned, you will need to put it somewhere without the heat. Or wrap it up so you will not find it become a matted mess later.
Tip 4: Use the right cleaning products. Before you wash your toupee, you must pay attention to what you will use. You may use PH acidic products so will not do damage to the hairpieces. 
Hope the above tips could help you treat your toupee well. It is like a long-term investment. If you protect and use lace front men toupee wisely, you absolutely will find it can provide the best performance every time you put it on. The money you spend on it will never make you regret it. This applies to every kind of toupees. 
Why not give it a try now?
It might not be time-consuming for you to find a local salon to get the hair system applied and styled properly. This is how online shopping works. We are committed to delivering the best non-surgical solutions to men who are experiencing hair loss. By offering a convenient individual service to create the most suitable hair system for customers, we understand and care about your needs.   
To help you worry less, we allow one free exchange on all eligible toupees within 30 days from the date the order is delivered. You do not need to afraid of the toupee is not fit you well. You can give the products a try first then decide to keep them. Read more about us and you will find your ideal toupees: https://www.lavividhair.com/ 
---
---
Writers Cooperation:
LaVividHair is seeking for blog contributors who know and love hair. If you know alternative hair or hair related accessories, if you have great understanding of hair trends and fashion, if you are expert in hair care, if you have any experience with salons or celebrities, if you would like to share your experience to help people just like you make the right choice, now contact us at support@lavividhair.com to be a blog contributor. Let's discuss the details then.