The Reason for Many Customers Choosing Grey Afro Toupee
January 10, 2021
Blog
Views: 773
Grey afro toupee is very popular in a hair store for customers from African countries. African countries' male especially bald customers require an alternative solution in the form of toupees. The grey toupee is very commonly satisfying the requirement of the people who visit the store. Both customs made or tailor-made hair systems are available in a store that is learning and reputable in the city. The customers, especially black people require native-oriented hairpieces for their bald heads. Even young black people wear a decent and stylish looking afro wig for their exemplary outward look.
What do you know about grey afro toupee?
Normally, many bald customers from African countries look for short or curly hair units at the store. The hair stores namely, lavividhair store display many varieties of toupees of black customers in the store. The store also sells stylish and different models of wigs and toupees to these customers. The grey wig units give exact satisfaction to old and middle-aged afro customers in an exemplary way. The hair units that are grey in color gives full satisfaction to bald old customers. 
Did you use any grey toupee in your lifetime?
Yes, using the grey afro toupee systems is a special experience for many customers. There are many customers across the globe who feel grey toupee gives them a professional and sophisticated look forever. The main features of the grey toupee are that it gives a young and realistic look to the wearers. It accentuates the look of the customer to another extent. So, many customers are buying the hair unit with a lot of expectations. The overall expectations and satisfactions of the customers who have used these kinds of hair units are hair raising. 
Desirable hairstyle
You can get the desired hairstyle with the grey type of hair systems that wear. Most of the hair systems are fashionable and systematic for the customers. The hair units that are available in the store entice you with their features and are some especially attract all types of ages. Especially, the young afro customers search online for their appealing hair units to cover their bald heads. Even the customers who have lush hair are used to wear hair systems that are attractive because they are grey in color. However, you might be confused with the myriads of hair systems that have different base styles and hair lengths.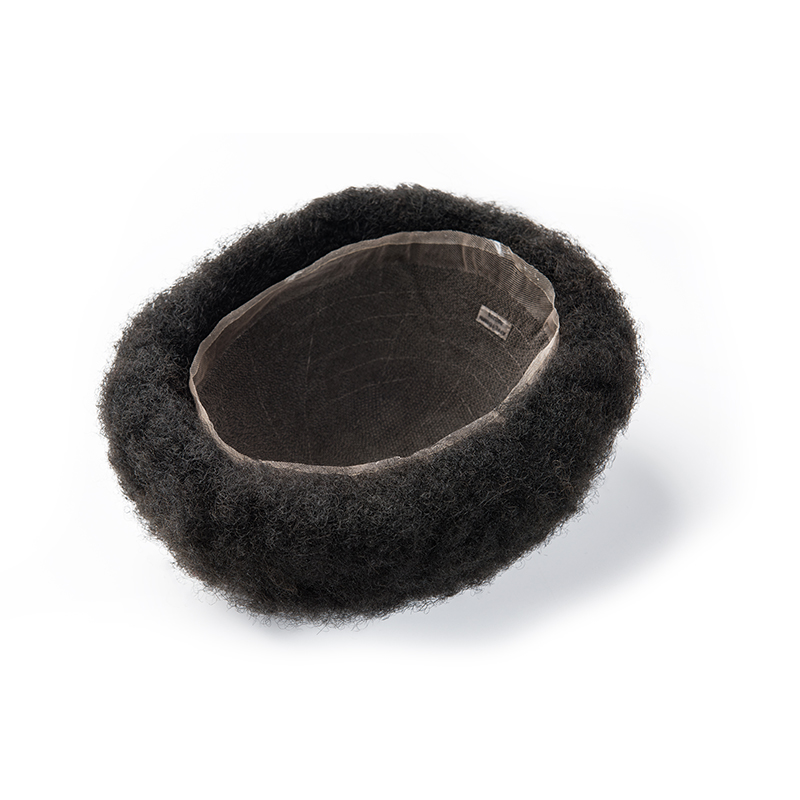 Some popular models in the store
There are plenty of hair units belonging to the category of grey hair system available in a leading store in your city. The Human hair Grey kinky curly ponytails extension is one of the best hair systems available for customers. The customers are requested to find the perfect model that suits their heads comfortably and without any modification. The bald heads of African people are correctly fit by this toupee. This is human hair made hair unit that lasts for a long time. This bun type wig is a major model for women African people. 
Yet another model for females under grey type
Afro curly human hair ponytail extension is yet another type for female customers. This grey afro toupee gives the exclusive desire to the world customers without any gap. This model elevates the appearance of the customer to another level. There are many varieties under the same model available in the shop and it is the duty of an individual to select the natural or artificial hair unit that gives them a good and best look. This cost affordable model entices a large number of bald customers and as well as young male and females to the stores. You can get both human hair and synthetic hair units at the store easily. 
Takeaway
A lot of female and male customers from African countries are choosing grey afro toupee units at the store. Online purchases and easy shopping at the stores make the task of bald customers very easy and achievable. First, you have to pick the favorable varieties and arrange them in order. Later, you can choose the compatible model that gives you a prominent look in all aspects. Both dark and light grey hair systems are available at the store for all levels and ages of the customers.
---
---
Writers Cooperation:
LaVividHair is seeking for blog contributors who know and love hair. If you know alternative hair or hair related accessories, if you have great understanding of hair trends and fashion, if you are expert in hair care, if you have any experience with salons or celebrities, if you would like to share your experience to help people just like you make the right choice, now contact us at support@lavividhair.com to be a blog contributor. Let's discuss the details then.