White Hot: Why Men's White Highlighted Hair is Shocking the Fashion Industry
May 15, 2023
LaVivid News
Views: 44
In recent years, men's white highlighted hair has become a vogue. This hair color has been seen on both the runways and the streets, whether it's as a means to accept aging or to add a touch of sophistication. In this post, we'll examine the white highlights trend for men's hair and offer some advice on how to pull it off.
What is White Hair with Highlights?
By using bleach or toner to lighten specific areas of the hair, white highlighted hair contrasts the lightened hair with the natural hair color. Carefully choosing hair pieces and whitening them to a platinum blonde or white hue will provide this appearance. The end result is a dramatic appearance that gives the hair depth and texture.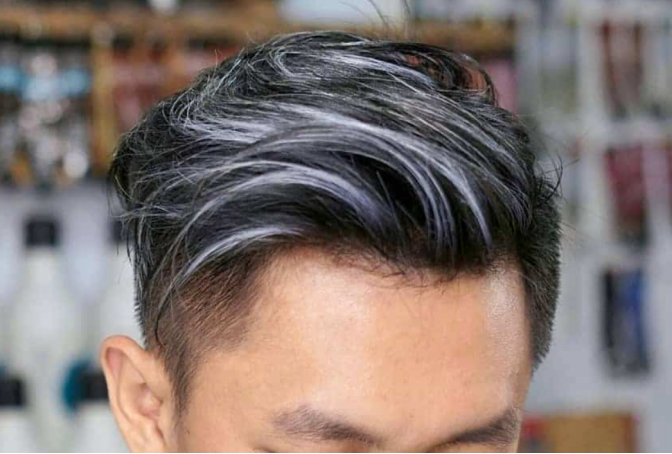 Men's White Highlighted Hair
For many years, white highlighted hair has been a popular fashion for ladies, but more recently, it has also caught on with guys. The look is ideal for men who wish to embrace their natural gray hair or give their look a little of edge.
The fact that white highlights for men's hair go well with any texture or hair type is one of their best features. This look can be achieved with straight or curly hair. Men with short hair are especially fond of white highlighted hair since it gives them more styling and appearance options.
How to Get White Highlights in Men's Hair
Men's white highlighted hair demands some talent and close attention to detail. To get this appearance, take these steps:
Step 1: Select a Qualified Hairstylist
Selecting a qualified hairstylist with experience in this type of color treatment is the first step in getting white highlights for guys. Working with a professional who can lighten your hair without creating breakage or damage is what you want.
Step 2: Choose the appearance you want to achieve in step two.
Once you've selected a qualified hairstylist, you should decide on the style you want. Do you want to lighten all of your hair or just a portion of it? Do you like a striking, platinum blonde look or a more natural appearance?
Step 3: Applying toner or bleach
Applying bleach or toner to your hair is the next step. During this procedure, portions of hair are carefully chosen and lightened to the appropriate colour. It is necessary to deal with a competent hair stylist who can guarantee that the process is done correctly because bleach can be harmful to the hair.
Step 4: Upkeep
Maintaining your white highlighted hair is crucial once you obtain the desired look. This entails avoiding heat styling and over-washing, as well as utilizing premium shampoos and conditioners made for color-treated hair.
In conclusion, men's white highlighted hair is a preferred style that is both fashionable and adaptable. You can attain this look and embrace your natural gray hair with the assistance of a qualified hairstylist, or you can give your look a little edge. White highlighted hair will stand out whether you want to opt for a subtle or strong appearance.
Consider a White Highlighted Hair System 
Opting for a highlighted hair system can be a fantastic choice to achieve a fashionable look, particularly for individuals experiencing male pattern baldness. This decision eliminates the need for frequent bleaching and maintenance procedures, saving valuable time and effort.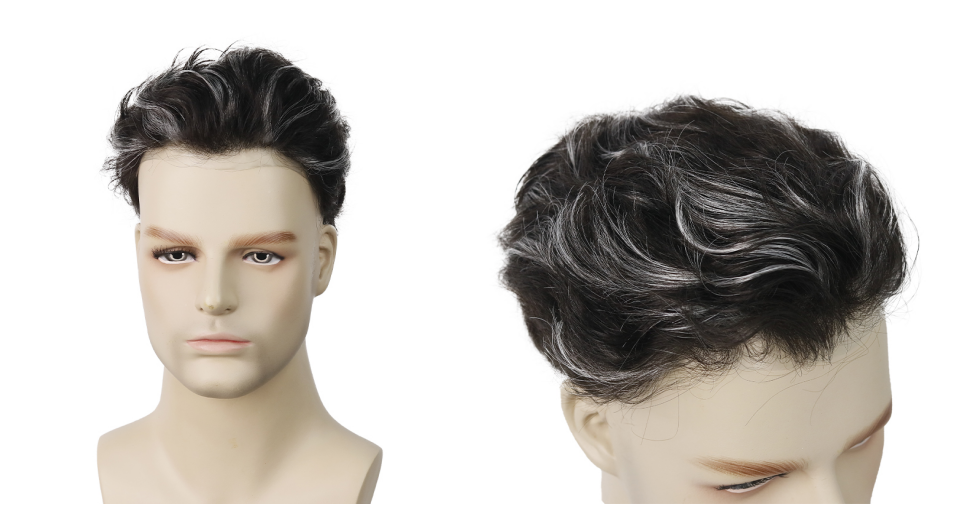 LaVivid recently launches its new arrival hairpiece called Patrick and it is a black hair system with white highlights in the front. It is a very sexy and sophisticated color. If you are looking for getting this look, why not give it a try?
---
---
Writers Cooperation:
LaVividHair is seeking for blog contributors who know and love hair. If you know alternative hair or hair related accessories, if you have great understanding of hair trends and fashion, if you are expert in hair care, if you have any experience with salons or celebrities, if you would like to share your experience to help people just like you make the right choice, now contact us at support@lavividhair.com to be a blog contributor. Let's discuss the details then.