Where to Start with Wearing A Hair System?
February 21, 2023
Men's Hair Loss
Views: 63
Losing your hair can be overwhelming. With so many options out there, you may not know where to start. Today, we are going to cover a few basic but frequently asked questions about hair systems.  
What is a hair system?
A hair system is a non-surgical option to conceal baldness. A hair system is created using human or synthetic hair, hand-woven onto a particular base of material such as lace or poly. The base is then adhered to the individual's head with the preferred method of attachment (typically tape or adhesive) and cut and blended to make it undetectable.
The hair in a hair system is customized to match your precise hair color, texture, natural curl or wave, as well as density.
A hair system also has different names, such as hair replacement system, hair unit, hair pieces, hair toppers, or even toupee. They all are the same thing.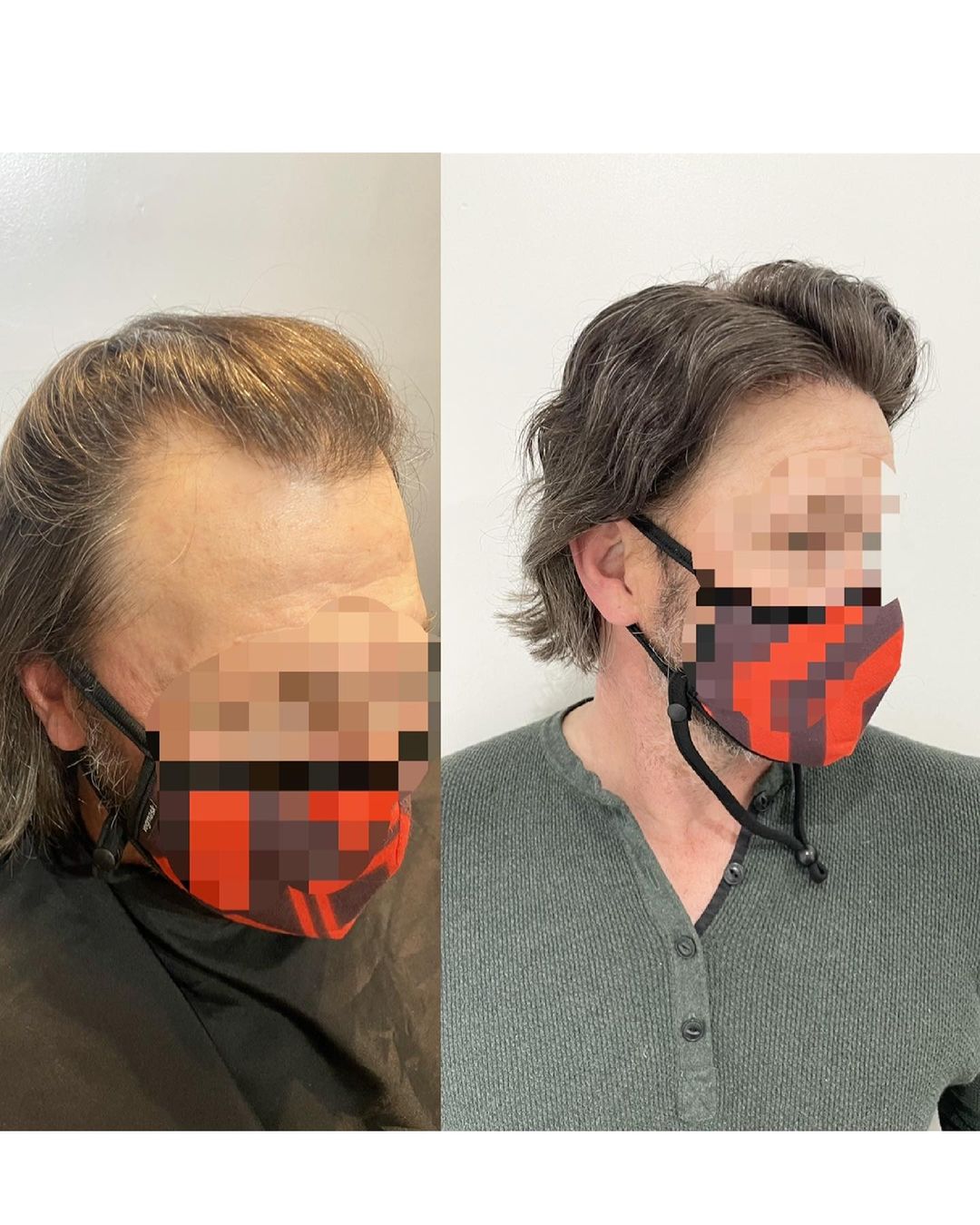 Who is a hair system right for?
 A hair system is for people who are going through hair loss, such as male pattern baldness, receding hairline, thinning crown, or bald patches on the scalp.
 For people who are in Norwood Scale Stage 3, a frontal hair system is the best option. For Stage 3 Vertex or Stage 4, a combination of a frontal hairpiece with a crown hair patch can be used. For Stages 5, 6, and 7, a standard 8x10 size hair system is the best option.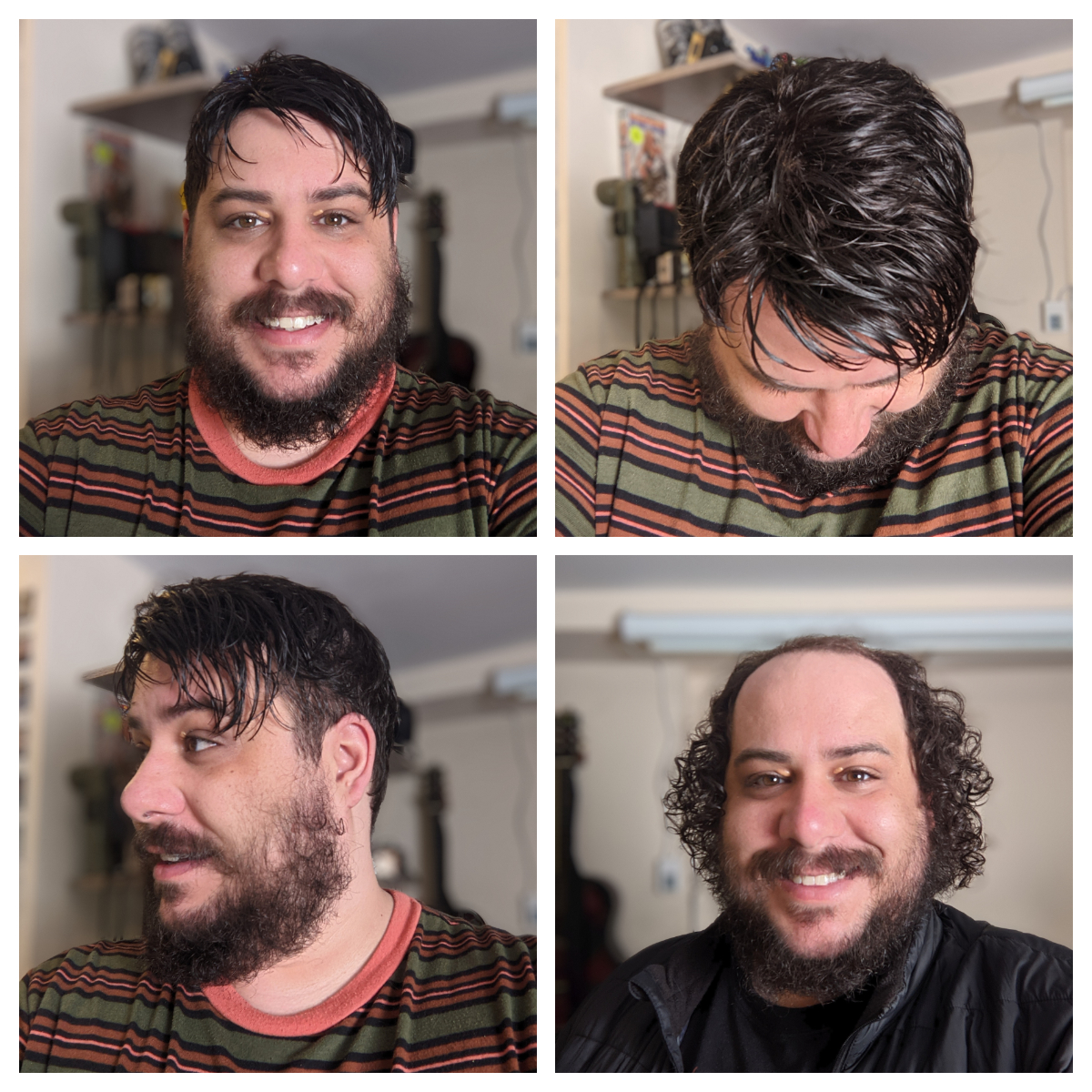 Can I swim or sleep with the hair system on?
There are very few limitations while wearing a hair system if the recommended adhesive is used. In fact, you can shower, sleep, exercise, swim, cut, and style your hair as if it were your own naturally growing hair.
How much does a hair system cost?
The price for a normal 6'' long hair system with average density ranges from $250 to $500. The base material, hair material, base size, and ventilation technique can affect the price.
For example, European hair is much more expensive than Indian human hair. A silk base, which requires the most complicated procedure, results in a longer production time. Thus, it is more expensive than other base hair systems.
How long does a hair system last?
It's difficult to predict how long your hair system will last. It depends on many factors, including the base material and how you care for your system. There are a few things you can do to extend the life of your hair system:
Avoid hot water, blow-dryers, and shampoos with harsh ingredients

Don't wash the system too often. Shampooing once or twice a week is recommended

Use a satin pillowcase to minimize friction

Try not to overdo it on products

Avoid hair care products that contain alcohol

Use conditioner every time you shampoo

Avoid chlorinated pools
How do I buy a hair system?
There are many factors you need to consider before you buy a hair system. These factors include the size you need, your hair color, hair texture, how to choose the right density, how to get it installed and cut, etc. Please view our helpful video, "How to choose a suitable hair system," for additional details.
---
---
Writers Cooperation:
LaVividHair is seeking for blog contributors who know and love hair. If you know alternative hair or hair related accessories, if you have great understanding of hair trends and fashion, if you are expert in hair care, if you have any experience with salons or celebrities, if you would like to share your experience to help people just like you make the right choice, now contact us at support@lavividhair.com to be a blog contributor. Let's discuss the details then.