The Introduce of How to Choose the Best Men's Hair Pieces Online
June 03, 2021
Blog
Views: 1644
We can find many men's hair pieces online. However, it is not that easy to find a good quality one at an affordable price. Based on my experience, I recommend Lavivid to you. It offers plenty of male hair systems and relevant products. In the article, you will know more about the product quality and services of the store. 
As a person troubled by hair loss, I was always looking for the best method to solve my problem. I have tried wigs. But wearing wigs is too hot and uncomfortable. Some low-quality wigs look unnatural. A wig made of full human hair is expensive. 
I once wanted to take the hair transplant surgery, but I cannot take the risk for my skin is a bit sensitive The expense of taking surgery is also a bit high for me. Then, suggested by one of my friends, I had a try on hairpieces. That was a surprise for me. 
The first time I tried the hair system, I felt a bit weird though the hair unit was light and breathable. Then, as time went by, I treat the hair toupee just like my real hair. Wearing it in daily life brings no discomfort to me. I gradually get accustomed to its existence. My first hairpiece for men was bought at offline stores. Then, I started shopping online to find a more comfortable male toupee. 
The advantage of purchasing hair systems for men online is that there is a wider range of options. You can compare the quality and prices of toupees at different stores and make the best decision. After visiting several stores' websites, I decided to purchase a lace hair system from Lavivid.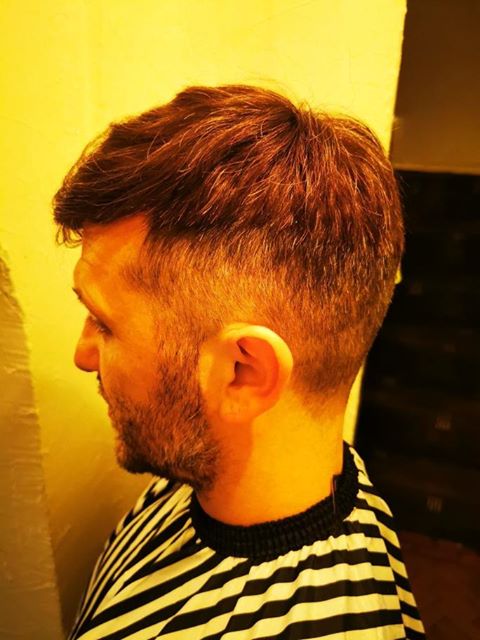 The store provides four basic types of hair replacement systems to customers. Because I like doing exercise and often sweat, the shop assistant suggested me buying a lace base hair system which is highly breathable and comfortable to wear. I have searched for some information before knowing that Swiss lace is very thin and cool to wear, so I accept the advice. 
The hair system has fulfilled my expectation. It is very light-weighted with many small holes designed to ventilate, I think. The hair texture is pretty nice, glossy, and soft. There are many colors available. I chose medium brown that matches my skin color the best. The lace hair unit was harder to apply compared to the last poly base one I bought, but the application process was generally smooth. 
If you wear a hair replacement for the first time, you can ask a hairstylist for help. Lavivid has cooperated with professional hairdressers and trainers and it provides training including hair toupees application and removal to some salons. You can have a look at whether there are Lavivid's partner salons near you. 
My first experience of buying men's hair pieces online was pleasant and impressive at Lavivid. The shop assistants are very friendly and they are willing to answer your questions with patience. I received my product on time. I am quite satisfied with it. It looks the same as the pictures shown on the website. 
It is a bit larger for me. According to the product description, if the product is too large, I can cut it into the proper size. So I cut a bit of it, which does not influence the whole appearance of the hair system for men. There is a layer of conditioner on the base, so I washed it off before I wear it. 
The hair density is OK. It looks just perfect on my head. The hairline is natural and undetectable. It seems that it is my original hair. The product description says the hairpiece can last for 4-6 months. I have worn it for two weeks. So far, I have encountered no problems. I wear it almost every day and have not felt itching. I have made a new hairstyle based on the toupee and felt more confident. 
Conclusion
In short, if you are still looking for a trusted online store to buy men's hair pieces online. I recommend Lavivid. Apart from the current stock, it also provides custom-made service, you can buy a product that fits you the most. I believe the store will not let you down.
---
---
Writers Cooperation:
LaVividHair is seeking for blog contributors who know and love hair. If you know alternative hair or hair related accessories, if you have great understanding of hair trends and fashion, if you are expert in hair care, if you have any experience with salons or celebrities, if you would like to share your experience to help people just like you make the right choice, now contact us at support@lavividhair.com to be a blog contributor. Let's discuss the details then.