How Can I Do for Mens Hairpiece Repair Task?
January 24, 2021
Blog
Views: 834
Mens hairpiece repair has much more demand than you think. The repair task for a human hair wig is essential to win the battle of baldness. The balding head needs a hair system to cover the bald head. Likewise, the hairpiece needs to be repaired if it undergoes wear and tear. It is normal to look for a technician who is an expert in repairing the hairpiece for you. You should not hesitate to contact a professional who can make changes to your hairpiece if it is not in good shape. Only desirable results are achieved if you can cope with the maintenance of your hairpiece.
Why repairing your hair systems is inevitable?
if you notice your hair unit is not in good shape, step into the store where you get a technician who fulfills your need without any deviation. Reach a professional who can deliver top-notch results without any error. You should remember an important thing in your life that you should not wear the wrong wig or error one for your top look. So, make changes if needed quickly and correctly to win the battle. How you are going to do is the story and it is not a daunting task. 
What are the major symptoms or errors found in your hairpiece?
Mens hairpiece repair
The following repairs are handled by the hair store professional if your hair unit is not in good conditions
· The major issue is the broken base of any hair system. This is a great issue and hence you need to fix the problem with the help of a repair expert.
· Some types might have lost hair in some areas and hence you need to request the technicians to fill the bald area with quality strands. You need to give the basic instructions for the task. In case if everything is fine, you can have a dominant look once again. The overall hair look should be fair enough to meet the basic requirement.
· Some experts emphasize that you should be concentrating on fixing grey hair on the hair unit without missing it.
· In case your hair unit has a wrong cut, do not leave it as it is because it might show you wrongly. So, fix it by adding a lengthy hair to it.
· Many quality hair store technicians do add colors that are lite for enhancing the value of hairpieces.
· Intellectual hair repairing professionals add lace front wig system. These experts give importance to the base either by shortening or lengthening.
· If you feel the hair system that you wear has more hair that gives you artificial look then you can dilute the density with the technician's help. 
The above tips are necessary to you if you want to maintain the hairpiece in a perfect state for a long time in your life. If you are careless, then you have to spend more money on repairing the hair systems. So, act quickly and timely to weed out the issues in an exact way.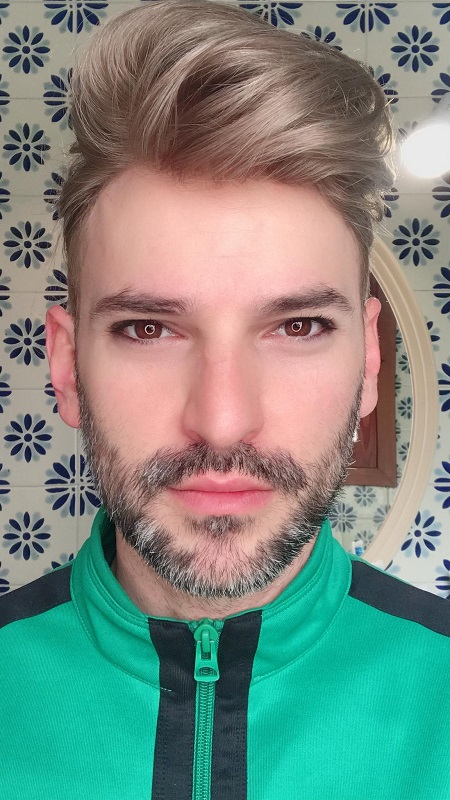 When you need not contact the technicians for repairing 
The following are some of the basic tips for bald customers from the experienced hair technicians for not sending the hair unit to the store for repair. In other words, it means that your hair unit is unfit or not required to repair 
Old unit
· More hair strands are lost
· The hairpiece has been repaired many times
· The cap base is broken
The above tips for mens hairpiece repair task would help you from disturbing a hair technician. So, closely follow the above steps for the quality maintenance of the hair system. If followed then you are the right professional to wear a good hairpiece. Never waste your time by sending the wrong hair wig so that you cannot disturb the time of technicians. 
Take away
Considering the above suggestions and tips, it is highly necessary that you have to be very careful even you notice a slight error in your hair system. The timely repair would rectify the issues easily. Quality professionals know your value and the importance of hair systems. So, approach the hair store that is very top in the city. A wrong technician would make your look ugly and make you spend more money further.
---
---
Writers Cooperation:
LaVividHair is seeking for blog contributors who know and love hair. If you know alternative hair or hair related accessories, if you have great understanding of hair trends and fashion, if you are expert in hair care, if you have any experience with salons or celebrities, if you would like to share your experience to help people just like you make the right choice, now contact us at support@lavividhair.com to be a blog contributor. Let's discuss the details then.