The Introduction of the Most Effective Hair Loss Treatment for Men
July 29, 2021
Blog
Views: 2034
If you want to know what is the most effective hair loss treatment for men, you are in the right place. First of all, it is important to mention that there are many types of products, remedies, and treatments for men against hair loss. And, determining which is the most effective treatment for alopecia is really a complicated task. But don't worry, we are going to explain it to you. 
Hair loss in men is a severe condition. Mainly because no man wants to lose his hair. In addition, in the vast majority of cases, baldness negatively affects the attractiveness and look of men. 
Natural remedies and treatments are a really good option. In fact, you can also practice various relaxing activities to help prevent hair loss. Believe it or not, stress and anxiety can cause premature hair loss. But not only that, but poor general health also causes localized alopecia. 
If you suffer from baldness or excessive hair loss, we are going to tell you all about the best and most effective hair loss treatment for men. 
Hair transplant: The best and most effective hair loss treatment for men
If you suffer from alopecia, this is undoubtedly the best treatment for baldness. Hair transplantation is generally used to treat cases of baldness. 
Basically, hair transplantation is a procedure in which hair (follicular units) is removed from certain areas where hair never falls out (side areas of the head and back of the nape). The previously extracted hair is transferred to bald areas of the scalp. After several months, the extracted hair grows back. Believe it or not, the results offered by this treatment are permanent. 
Thanks to this type of transplant, you can have completely natural hair of the same style and color. This transplant really offers incredible benefits, and thanks to this you will be able to get a new and better look. 
However, it is very important to consider that not all men who suffer from baldness are suitable to undergo a hair transplant. If hair loss has not stopped, you cannot undergo a hair transplant. And not only that, in the case of men, age is a determining factor, this means that hair transplantation cannot be performed on young people. It is important that alopecia has reached its peak of hair loss.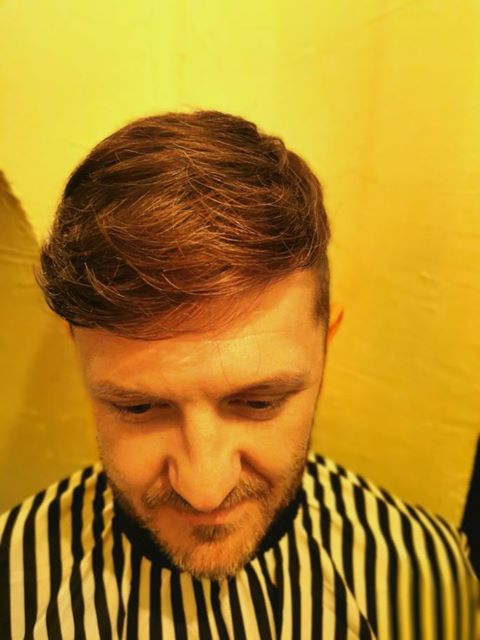 Hair transplantation is a surgery
It is important to note that hair transplantation is a surgical procedure where local anesthesia is applied. All this indicates that this procedure is really not painful. However, there are postoperative complications that you should take into account, a small inflammation can cause pain, but that is not very long or very frequent. 
Because hair transplantation is a surgery, experienced surgeons are necessary. Hair implantation must be done by a surgeon and a very experienced team. This is a really complicated surgery and procedure. Many factors can affect the success of the surgery. The technique of follicular unit extraction is very important. 
But don't worry, because all hair transplant surgeries are a complete success. Mainly because the vast majority of surgeons are very careful and very experienced. In addition, this type of surgery is relatively easy. 
Recovery after surgery
It is mainly recommended that before and after the surgery you stop smoking, this favors the oxygenation of the skin and helps faster and less complicated recovery. 
At the beginning of the recovery, small "scabs" will form on the head. But don't worry about that, it is quite normal. Usually, these scabs disappear in a few days. But you should keep in mind that, while the scabs remain on your scalp, you should not do any kind of sport, and you should wash your head every day with an antiseptic soap. 
Once the scabs are gone, you can go back to your normal habits. You can shampoo, color and cut your hair. However, the recovery is a little painful, but the pain can be controlled with painkillers prescribed by the doctor. It should be noted that the recovery is immediate and, you do not need any kind of bandage on your head.
Conclusion
To conclude, it is important to mention again that hair transplantation is the most effective hair loss treatment for men. This type of treatment is really a definitive and permanent solution for excessive hair loss and alopecia (baldness) in men.
---
---
Writers Cooperation:
LaVividHair is seeking for blog contributors who know and love hair. If you know alternative hair or hair related accessories, if you have great understanding of hair trends and fashion, if you are expert in hair care, if you have any experience with salons or celebrities, if you would like to share your experience to help people just like you make the right choice, now contact us at support@lavividhair.com to be a blog contributor. Let's discuss the details then.