How to Choose The Best Glue for Lace Front Wigs?
April 13, 2021
Blog
Views: 1925
What is the best glue for lace front wigs? Many wig-wearers are asking this question and rightfully so. Finding the right wig glue is important. After all, the worst thing that can happen to any wig-wearer is for his glue to fall off. It becomes more embarrassing if there are people around to witness the event. But you can avoid such an event from happening if you have the right glue. But there are many considerations when it comes to choosing the right glue. Of course, it's important to choose a strong glue. But you should also choose one that is safe and easy to clean and remove. Below are some of the best options available. 
Super Lace Wig Glue Strong Hold - Acrylic Adhesive 
For those asking what is the best glue for lace front wigs, you'll probably come across this brand. Many people believe that this is the best type of glue for those who are planning to wear their wigs for an extended time. It has been around for 15 years already and is considered the gold standard among wig glues. And it's also one of the most popular brands around. One of the best things about it is its consistency. When this brand was introduced it actually changed the industry. It introduced to the world the superiority of acrylic adhesives over silicone-based glue, which previously dominated the market. One of the best things about this glue is that it dries clear and it's also easy to remove and clean. Most people love it for its strong long-term hold, however. 
Got2b Glued Blasting Freeze Spray 
Can you use hairspray as wig glue? Yes, you can. But you can't use just any brand of hairspray. You need to choose one that many people are already using as a wig adhesive like Got2b. Other hair sprays may fail you when you use them as wig glue. But not this one. With this brand, you don't have to worry about your wig falling off. It's effective even if you wear your wig all day long. The danger actually lies in applying too much of it. It can give your hair a crisp look if you use too much of it. If you can ignore the tacky packaging then you'll discover a product that may be one of the best wig adhesives that you can buy. And this is also ideal for long-term wear. This may not be intended as wig glue but it works and that's all that matters.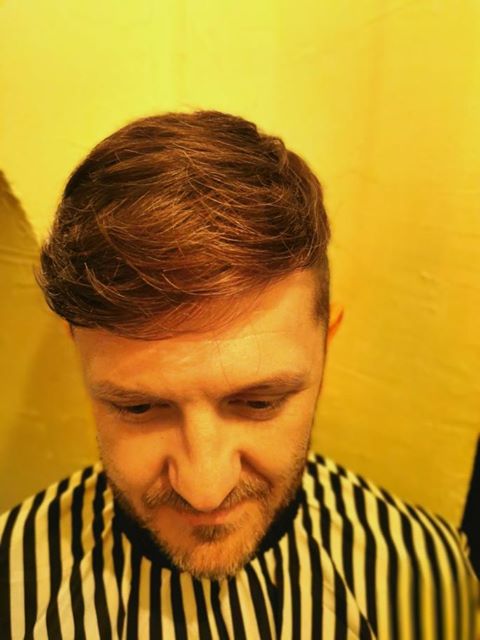 Davlyn Waterproof Wig And Toupee Adhesive 
Moisture is the number one enemy of wig glue. But it's hard to avoid moisture in your everyday life. What if it rains, for example? Or what if someone accidentally spills water on your head? Your sweat is also liquid and can affect your wig glue. This is why you should consider using a waterproof adhesive such as Davlyn. When you first use this product, you'll probably get worried about its watery consistency. But give it another 2 to 3 minutes and it will start to become tacky. But what you'll probably love most about this product is that it's very easy to clean. This is perfect for lace systems but you can also use this for poly base wigs. This is also a versatile adhesive that can be used both for daily and extended wear. It's also very easy to use thanks to its brush-on applicator that can be found on its cap. 
Ghost Bond XL Wig Glue 
If you live in a hot and humid environment, then you need to be careful with your choice of wig glue. You need to choose a glue that is designed to resist moisture such as Ghost Bond XL. This glue is also ideal if you're active and if you tend to sweat a lot. The secret of Ghost Bond is that it creates a barrier that can keep greasiness away. Despite its strength, this glue is surprisingly gentle to the skin. It has a hypoallergenic formula that will not cause skin irritations. So what is the best glue for lace front wigs? This should be your choice if you care about your skin and the effect of excessive moisture. 
---
---
Writers Cooperation:
LaVividHair is seeking for blog contributors who know and love hair. If you know alternative hair or hair related accessories, if you have great understanding of hair trends and fashion, if you are expert in hair care, if you have any experience with salons or celebrities, if you would like to share your experience to help people just like you make the right choice, now contact us at support@lavividhair.com to be a blog contributor. Let's discuss the details then.