What Is the Best Clarifying Shampoo to Remove Scalp Build Up?
If you look for remedies to remove scalp build up, you will find many suggestions for a popular product that is said to be a good fighter against scalp nasties, like chemical leftovers, excess sebum, dead skin, and pollution. Clarifying shampoo is made specifically for combating residue and it comes in a variety of formulas. Here is a list of the most efficient clarifying shampoos.  
1. Shampoo with citrus pulp
Citrus fruits are a common way to remove build up. They are used as main ingredients in homemade remedies, but they can also be found in the formula of clarifying shampoos. The product relies on glycolic acid and citrus which make up for a perfect combination in removing nasties and cleansing the scalp. At the same time, amino acids temperate the effect of citrus, allowing to preserve the needed amount of natural oils to keep the scalp healthy. Along with its properties, the shampoo provides a pleasant and fresh smell.
2. Low-porosity shampoo
Many clarifying shampoos tend to strip the scalp of moisture. If you have a dry scalp, you are recommended to look for a clarifying shampoo based on a low-porosity formula. It not only prevents excess stripping, but it also gives an additional shot of moisture to the scalp, invigorating it and stimulating it to new hair growth. The shampoo eliminates all kinds of residue while preserving important nutrients.
3. Coconut oil&witch hazel formula
Another wonderful clarifying shampoo is one relying on a combination of coconut oil and witch hazel. The two ingredients join forces to gloriously remove nasty elements that impede the scalp from breathing and clog follicles leaving them no possibility to grow hair. While most clarifying shampoos are harsh and have to be used only once a week, this formula is less offensive. It means that you can use it twice a week, in case residue accumulates fast.
Being mild, the shampoo doesn't harm the elements that protect the scalp and hair. It doesn't strip the scalp of moisture and nutrients that are so important in preventing hair loss and stimulating hair growth. Make sure to let the shampoo sit on the scalp for one minute to ensure that the formula cleanses the skin to the very last particle of dirt. After that, you can rinse out.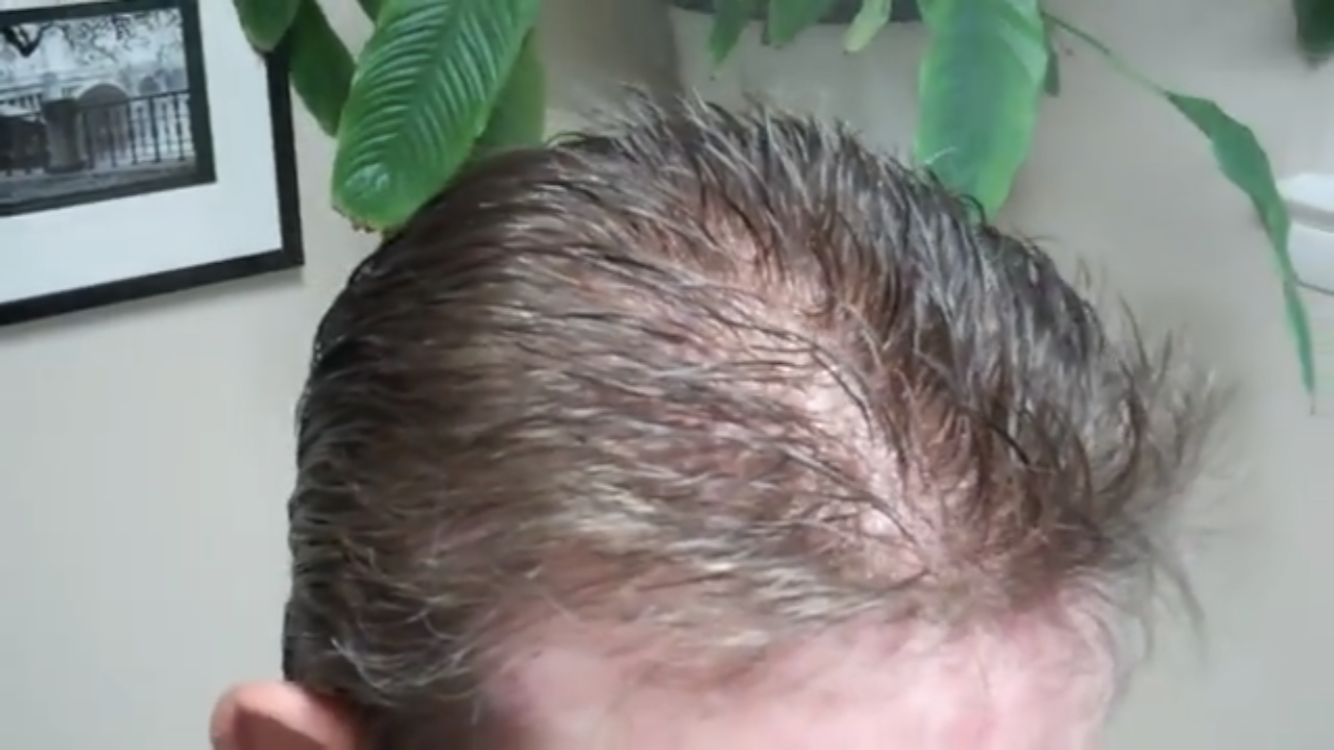 4. Detox shampoo
The formula of this shampoo is scalp-friendly, yet it is an enemy for all toxins that inhabit the scalp skin. The apple cider vinegar exfoliates the skin removing dead cells, while keratin has a role in preventing frizz. You can find this shampoo in its dry form where you have to rub the powder into the scalp. If you fail to find a detox shampoo in stores, you can prepare apple cider vinegar at home.
5. Color-safe formula    
You need a color-safe formula when you want to protect your hair color from the harsh elements of clarifying shampoo. It refers more to dyed hair rather than to natural hair. Whether you finished dyeing or you are preparing to dye your hair in the future, you need to use this type of shampoo to prevent decoloration and damage. You will also get a great cleanse aiming to remove scalp build up. The shampoo contains argan oil, plant extracts and keratin that create a perfect team in fighting white flakes and excess sebum.
6. Charcoal formula
A good weapon against build up is also a charcoal-infused shampoo. Charcoal is a nightmare for impurities and toxins. It absorbs all residue, leaving the scalp cleansed and fearless in front of threats. This formula not only cleanses the hair and scalp but also fortifies hair strands that have been damaged by heat styling and chemicals during excess use of hair care products. So, if you feel that your hair is rigid and brittle, you can choose a charcoal formula.
To conclude, if you choose to fight build up using clarifying shampoo, you need to pick the formula that suits you best. You can opt for a citrus formula that sweeps everything on its way or a coconut oil shampoo which is milder and preserves nutrients. You are better off using low-porosity shampoo with dry scalp and color-safe formula with dyed hair. If your hair is damaged and is close to falling out, you can choose a charcoal-infused shampoo that will strengthen the hair strands.