The Introduction of Useful Hair Loss Solution 2021
June 29, 2021
Blog
Views: 1249
It is funny but also frustrating that hair loss solution 2021 is searched by more and more people of any age or any gender. Yes, till this year, the baldness issues still cause a lot of people headaches. There might be no new treatments that help to solve hair loss issues, but we can always learn from the existing useful methods. 
The reason that caused hair loss may be various
No matter for women or men, when they are facing huge stress or living unhappily, they may have bad sleep and other physical syndromes. Among these, the most common outcome of the physical reason is hair loss. This is a very annoying issue because you will look ugly or your hair volume is too small to support many fancy hairstyles. 
Sometimes when you go to the doctor, your body seems pretty good and you do not have any mental issues, but you still got a bald spot in your head. This is normal as some people may have hormone disorders that do not impact themselves in daily life. 
Sometimes your health illness may lead to hair loss issues. That's why doctors suggest we do a body check yearly to foresee if there's anything wrong with our body. Psychological and physical reasons are the two main factors that haunt you down. We will need to balance our life and works to keep both ways healthy. 
A hair transplant is a permanent way to get rid of baldness
Hair transplant, same as hair restoration is the most up-to-date surgical method that helps people get away from baldness. A professional and qualified doctor or agent should be visited if you want to try this treatment. Do not just go to somewhere that simply posts the advertisement in the newspaper or on the internet bounce-out page. If you want to do a hair transplant, you'd better do as much research as possible as you may face the downsides of itching, scalp harm, etc.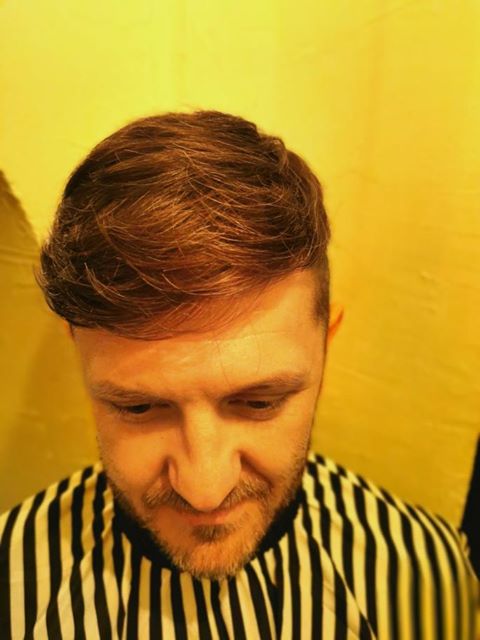 Indeed, if you already did some digging online, you should hear the downsides of a hair transplant. These are potential risks that men or women will face when choosing surgical treatment. However, a hair transplant is still a very useful hair loss treatment. Although the hair growth time is longer than you expect, but you can always wear a toupee to get through this embarrassing period after consulting with your doctor. 
A toupee is still a wonderful hair loss solution 2021
Just now w mentioned toupees, yes, toupees are quite common and useful for people who are suffering hair loss. Toupees are breathable and are made of different bases, which will give you itching or harm when long-time wearing. If you are looking for the most comfortable wearing toupee, we will suggest an all lace toupee. The base is made of lace completely thus is very light and breathable. 
Is toupee wearing the best hair loss solution 2021? You may say toupee is one of the best non-surgical treatments. The toupee industry is very mature till decades of development. A toupee that cost around $300 can be made by real hair or a mixture of synthetic and human hair, which is enough for daily wearing on any occasion including meetings, shopping, events, and sport activities 
Many new wearers may keep wearing the same toupee, again and again, every day. Keep wearing the uncomfortable toupees is bad for your scalp and can even get you more bold spots! When you feel that the hair on the toupee is no longer bouncy, or the base is broken, it is time for you to buy a new one. Wearing different hairpieces in turns is a good way to keep a toupee's life and good for you to explore new looks! 
If you want to play with colors or new hairstyles, toupees can help you with that! There are many different kinds of fake hair toupee hairstyles in the market, and they are in many different colors as well! If you want to change a new look, you can consider changing your hair to pink or grey, you surely will nail it! 
The above is one of the good points of a toupee. It can help you find new styles without trying with your hair. For young people who are not suffering from baldness but do want to look different can also try one or two toupees! It is also a popular hair loss solution 2021.
---
---
Writers Cooperation:
LaVividHair is seeking for blog contributors who know and love hair. If you know alternative hair or hair related accessories, if you have great understanding of hair trends and fashion, if you are expert in hair care, if you have any experience with salons or celebrities, if you would like to share your experience to help people just like you make the right choice, now contact us at support@lavividhair.com to be a blog contributor. Let's discuss the details then.