Do You Want to Experience the Job of Toupee Hair Dresser?
April 05, 2021
Blog
Views: 1428
The job of a toupee hair dresser is to style or cut hair. A good hairdresser is required to master multiple techniques including coloring, maintaining hair, and so on. Hairdressers usually carry professional licenses be they, barbers or cosmetologists. To help you know more about this occupation, the article answers the questions about their work, salaries, workplaces, and whether you are suited to do it. 
What do they do?
A good hairdresser can give you a fresh and satisfactory image. This is also the main target of their work from which they can get motivated. Therefore, clients' requirements are put in the first place. They should clearly understand the customers' desired hairstyle, which means that they should be good at communicating with customers. 
In fact, most hairstylists are eloquent. Sometimes, making a good hairstyle may spend a long time. During the long period, hair cosmetologists will chat with you to get you out of boredom so that next time you will still go to the salon for good service. 
A good stylist for your hair also asks your opinions during the process of cutting hair preventing the result from going out of your expectation. Generally, if you have an idea of what sort of hairstyle you want, you can describe it to them or show them some photos. Or you have no idea, you just want the professionals to make the decision. They will show you some videos and photos from which you can pick one reference. 
Just like other jobs, hairdressers should also keep learning. They are also required to be creative, to win in the competitions with the latest hair design. A fashionable hair design may make them popular among competitors, thus attracting more clients. As for the toupee hair dresser, their work can only be harder for they should not only know how to style hair but choose the most suitable type of toupee for their customers.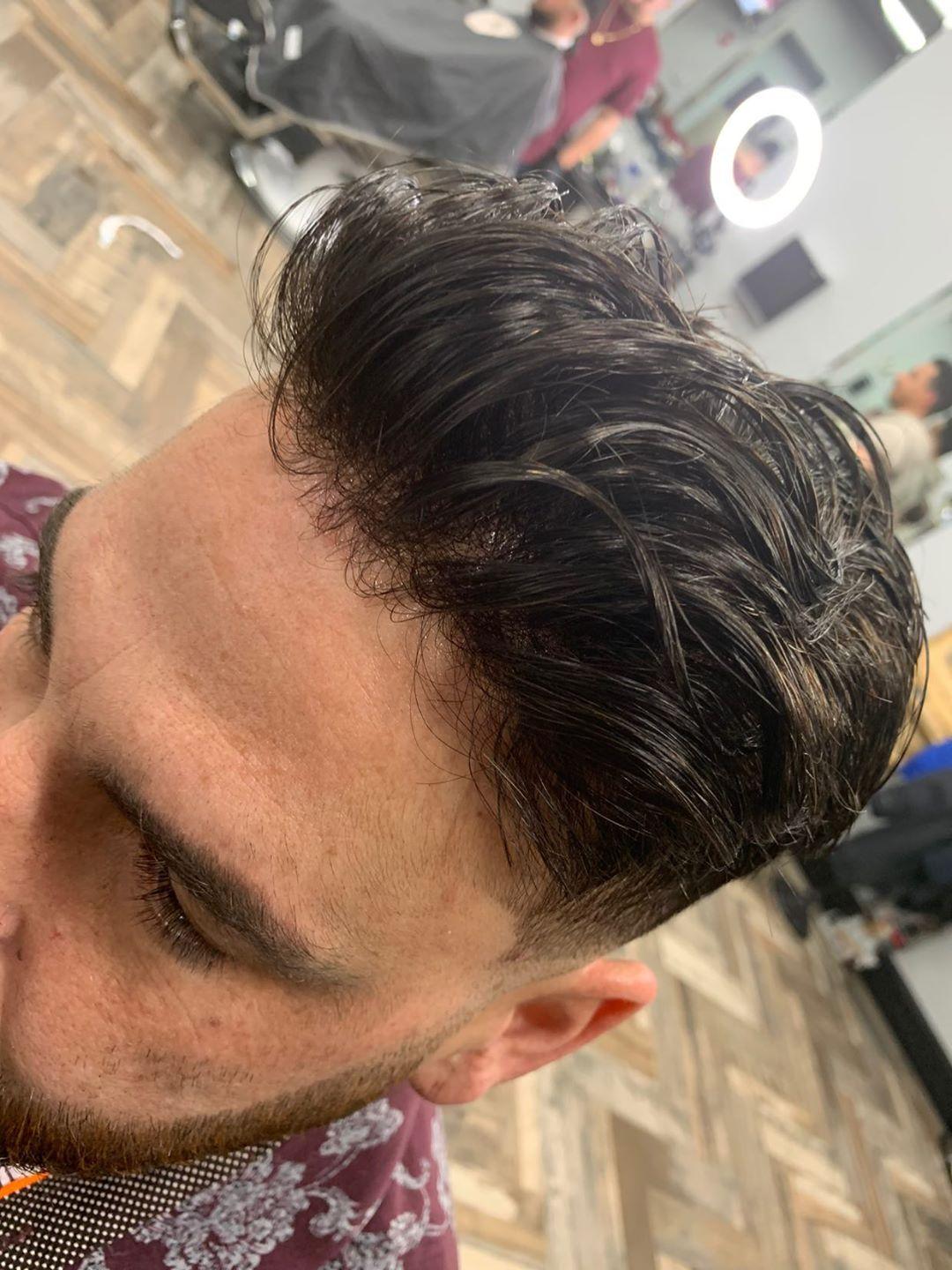 They deal with hair with different lengths, colors, textures, and quality every day and design hairstyles for different occasions. They serve as consultants to answer customers' questions. They know the functions of a wide range of products. To perform wig styling, extra training is needed. Being a good hair cosmetologist, all in all is not an easy task. 
On their working environment
The working environment varies. An independent barber may come out of their home to provide service in your house or they may travel in vehicles. They can better arrange their time but it is harder to be known to people. Some toupee hairdressers will work as employees of salons which are located in shopping malls or spas. Some will rent a place to do their own business. 
Hairdressers get involved in many fields such as the entertainment industry. They may work for famous actors, singers, and artists, etc. These hair designers are usually well-paid. 
On salary
It is difficult to earn an ideal salary at the beginning. The salary can be divided into five levels according to one's experience and skills. Starting level, junior-level, mid-level, senior-level, and top-level. In the United States, a top-level hair designer can earn about $35000 a year. For beginners, around $20000 a year. 
Can I be a toupee hair dresser?
To be a hairdresser, you need to be outgoing, creative, and expressive with good aesthetic feelings. Sometimes, it requires you to be ambitious, adventurous, enthusiastic, and confident. You should know how to deal with the relationship with customers. If you are interested in the occupation and you are a persistent person, be brave to go for it. 
To be a hairstylist, you need to go through these steps. You need to take school courses firstly, Then, the significant part is the hands-on experience. To obtain the license, you should finish the courses from an accredited school and complete a certain amount of training hours. Pay the exam fee and pass the exam. 
While you are practicing in a real situation, you will practice the coordination between your eyes and hands with accuracy and stability. You need to get accustomed to standing for a long time. 
Conclusion
In short, to be a toupee hair dresser is demanding. After reading the article, now you know more about the occupation. Based on the above-mentioned information, you can make a proper decision about whether to be a the person who care for others' toupee hair or not.
---
---
Writers Cooperation:
LaVividHair is seeking for blog contributors who know and love hair. If you know alternative hair or hair related accessories, if you have great understanding of hair trends and fashion, if you are expert in hair care, if you have any experience with salons or celebrities, if you would like to share your experience to help people just like you make the right choice, now contact us at support@lavividhair.com to be a blog contributor. Let's discuss the details then.