What Coupons Should I Look for to Save Extra on Men's Toupees This Thanksgiving?
November 10, 2023
Men's Hair Loss
Views: 68
Thanksgiving is quickly approaching, so while you're busy organizing feasts and get-togethers with family, now is the ideal time to find some amazing sales. You're in luck if you've been thinking about acquiring a men's toupee or if you already love hair systems for men! Thanksgiving is not just about the smell of roasted turkey—it's also about the delicious smell of sales and discounts. With an emphasis on the fantastic Lavivid pre-Thanksgiving sale , we'll walk you through what coupons to look for in order to save even more on men's toupees this Thanksgiving in this article.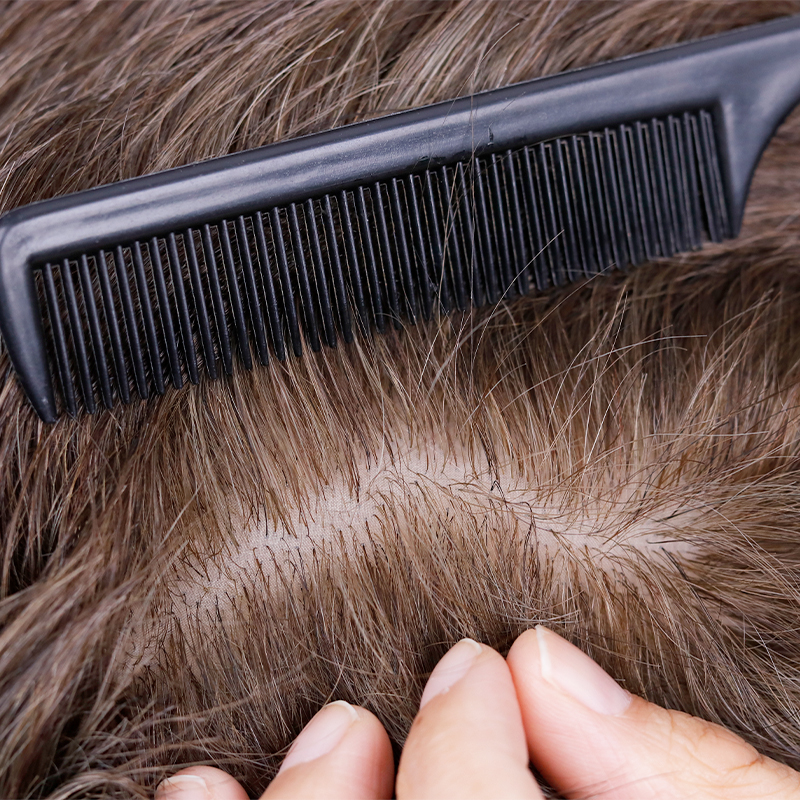 Guys' Toupees: The Ideal Thanksgiving Improvement
Prior to exploring the realm of Thanksgiving deals and promo codes, allow us to discuss why men's toupees are the ideal addition for this joyous occasion. Men's toupees, also known as hair systems, are very popular since they can improve a person's appearance and self-esteem. Toupees provide an unbeatable natural look and versatility, making them ideal for covering hair loss or just trying out a new haircut.
During Thanksgiving dinners throughout the holiday season, a well-chosen toupee may make you feel like a million bucks and help you look your best. Let's now examine how you may take advantage of the Lavivid pre-Thanksgiving sale and save a lot of money on these hair systems.
The Lavivid Pre-Thanksgiving Sale is Here! Get Yours Now!
Regarding men's toupees of superior quality, Lavivid is a well-known and reliable brand. Their devoted clientele is a result of their dedication to creativity and quality craftsmanship. You won't want to miss out on Lavivid's pre-Thanksgiving sale, which starts this Thanksgiving. What you should know is as follows:
Purchase Men's Toupees at Lavivid Hair to Take Advantage of the Direct Discount
Lavivid is aware of the importance of providing premium goods at reasonable costs. You can take advantage of direct savings during their pre-Thanksgiving sale, which makes buying easy and affordable. You may peruse their extensive selection of men's toupees with only a few clicks and discover the ideal fit for your tastes and style.
Hot Selling Accessories & Tupees Up to 25% Off
The theme of Lavivid's pre-Thanksgiving sale is giving. Enjoy savings of up to 25% on their best-selling accessories and toupees. This implies that in addition to the toupee you've had your eye on, you may now acquire the necessary add-ons to make sure your hair system feels and looks its greatest.
Extra Discounts for Thanksgiving
Thanksgiving offers more than just a turkey and cranberry sauce feast—it's also a chance to indulge in financial savings. You can take advantage of these reductions during Lavivid's pre-Thanksgiving sale and fully enjoy this season of giving gratitude. A brand-new toupee might be a present to yourself; it will give you more self-assurance and enable you to look your best for Thanksgiving.
Which Coupons Are Available?
Knowing which coupons to look for to optimize your savings is crucial now that you are aware of Lavivid's pre-Thanksgiving sale. When looking for men's toupees, try searching for the following terms and discounts:
Pre-Thanksgiving Sale at Lavivid: This is the big deal. Seek for discount offers or coupon codes associated with Lavivid's pre-Thanksgiving offering. You can get substantial savings on their products by using these codes.
savings on Men's Tupees: Look for coupons that provide savings exclusively on men's tutees. These are specifically designed to help you save money on the particular item you're looking at.
Coupons for Accessories: Keep an eye out for coupons on accessories like tape, adhesive, and styling products if you plan to buy any of these items. You can get a toupee and save money on accessories.
Bundle Deals: Purchasing a bundle of products may qualify you for discounts from some coupons. For example, you can come across a coupon that offers you a discount if you buy an adhesive and a toupee together.
Thanksgiving is a savings holiday, and stores frequently offer exclusive holiday coupons. To get the most out of your savings, keep an eye out for these temporary coupons.
Early Bird Coupons: Shops may provide early customers with extra savings. Use these early bird coupons if you're organizing ahead of time.
How to Locate and Use Coupons
Here are some pointers for locating and making the most of coupons so that you can save as much money as possible on men's toupees during your Thanksgiving shopping:
Register for Newsletters: You can either register for email notifications from reputable coupon websites or for Lavivid's newsletter. You'll be informed about their pre-Thanksgiving sale and any related coupons in this manner.
Follow on Social Media: A lot of companies, like Lavivid, use social media to advertise their deals and discounts. To stay up to date, follow Lavivid on social media sites like Facebook, Instagram, and Twitter.
Purchase Early: It's a good idea to start shopping early to make sure you have access to the greatest offers and coupon codes, as some discounts are time-sensitive.
Coupon Stacking: Verify whether Lavivid enables you to stack more than one coupon. For extra savings, you might be able to combine a specific toupee discount with a generic pre-Thanksgiving sale coupon.
Examine the small print. Examine the coupon carefully, taking note of any restrictions and the date of expiration. You may prevent any surprises at the register by doing this.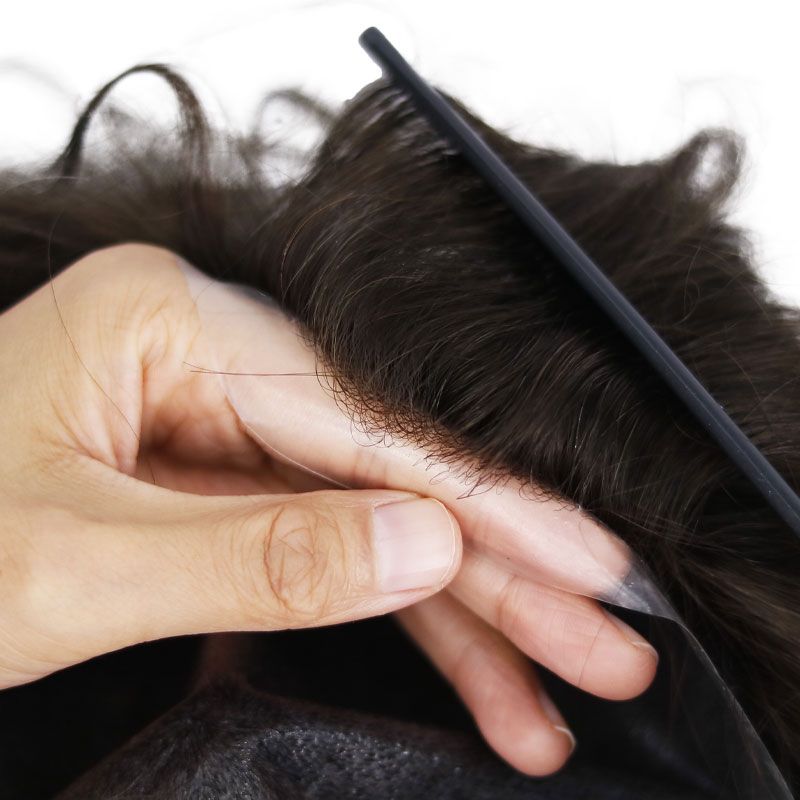 Thanksgiving: An Opportunity to Save and Express Thanks
As you get ready for Thanksgiving, keep in mind that the holiday is about more than simply the food—it's about giving thanks and being grateful. With a premium men's toupee, you may improve your appearance and feel better about yourself by taking advantage of Lavivid's pre-Thanksgiving discount. You can get a big discount on your purchase by using the offered coupons, which will add even more special touches to your Thanksgiving celebration.
As you spend time with loved ones this holiday season and express your gratitude, you should also be grateful for the incredible sales that let you look your best while saving a ton of money. Thanks to Lavivid's dedication to cost and quality, you may have a great Thanksgiving wearing a brand-new toupee that boosts your self-esteem and sense of style.
With Lavivid men's hairpiece  and their pre-Thanksgiving sale, you've made an elegant and astute investment. So, get ready to enjoy your Thanksgiving to the utmost. You can look and feel your best this holiday season when you have the perfect coupons in your possession.
---
---
Writers Cooperation:
LaVividHair is seeking for blog contributors who know and love hair. If you know alternative hair or hair related accessories, if you have great understanding of hair trends and fashion, if you are expert in hair care, if you have any experience with salons or celebrities, if you would like to share your experience to help people just like you make the right choice, now contact us at support@lavividhair.com to be a blog contributor. Let's discuss the details then.