Travis Lace Hair System: Redefining Hair Replacement
November 20, 2023
LaVivid News
Views: 51
In the realm of hair systems , finding the perfect balance between style, comfort, and natural aesthetics can be a journey in itself. Enter the Travis Lace Hair System, a revolutionary new arrival that redefines the standards of hair replacement solutions. With its exceptional features and meticulous design, it stands as a testament to the pursuit of perfection.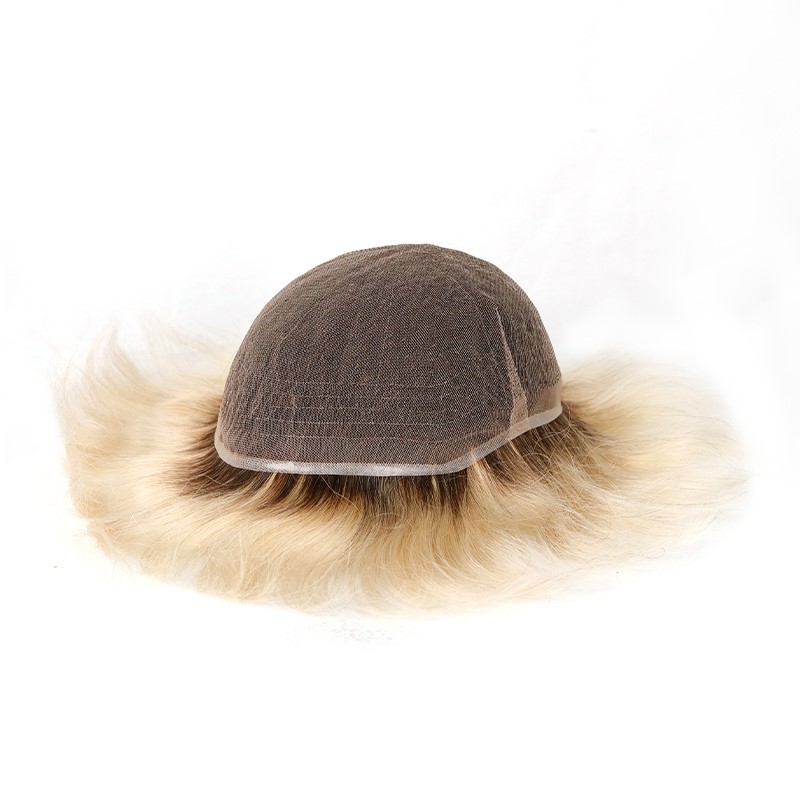 Unveiling the Travis Lace Hair System 
Effortless Elegance
The Travis Lace Hair System exudes an air of effortless elegance that sets it apart from the rest. Crafted with precision and a keen eye for detail, this hair system seamlessly blends into your natural hairline, creating a flawless illusion that even you won't believe. The full Swiss lace base, measuring a generous 8x10 inches, ensures that comfort is never compromised.
Unparalleled Comfort
Comfort is a cornerstone of any hair system, and the Travis Lace excels in this department. The Swiss lace base not only guarantees breathability, allowing your scalp to breathe freely, but also provides a feather-light feel that you'll forget you're even wearing. Say goodbye to the discomfort and itchiness often associated with lesser-quality hair systems.
A Palette of Rich Tones
The dynamic interplay of rich dark tones and 613 blonde sets the Travis Lace Hair System on a pedestal of its own. The carefully curated blend creates a mesmerizing, multi-dimensional effect that catches the light in all the right ways. Whether you're in natural sunlight or the warm glow of indoor lighting, this hair system adapts seamlessly, ensuring you look your best in any setting.
Subtle Allure with a 30mm Body Wave
Texture is key to achieving a natural, lived-in look, and the Travis Lace Hair System delivers in spades. Boasting a gentle 30mm body wave, it introduces a touch of subtle allure to your overall appearance. This slight wave adds movement and dimension, ensuring that your hair looks effortlessly styled, even on your busiest days.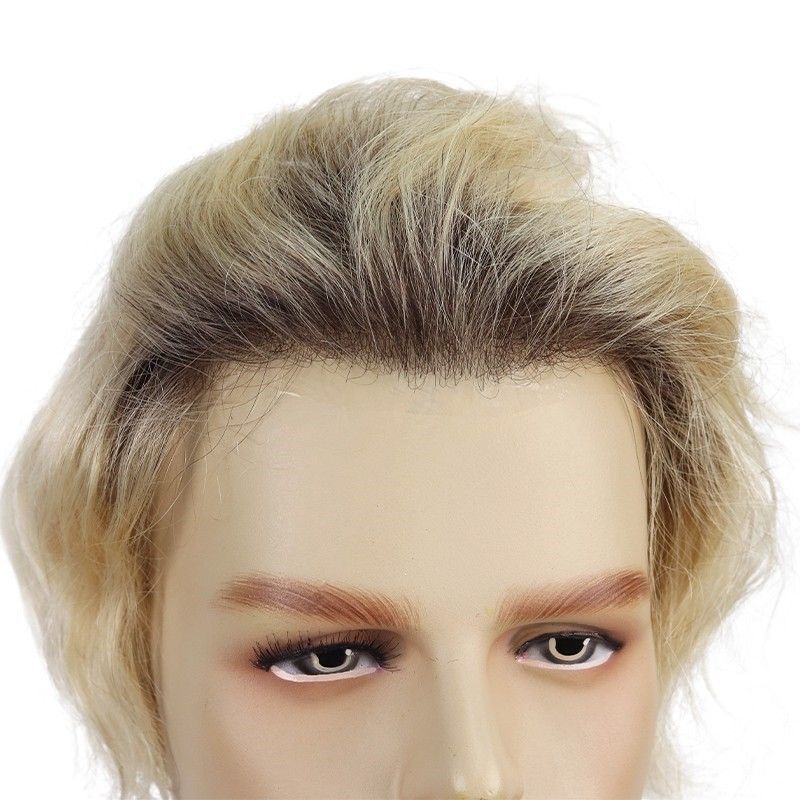 The Craftsmanship Behind the Travis Lace
Behind every exceptional hair system lies meticulous craftsmanship, and the Travis Lace is no exception. Each strand of hair is carefully selected and hand-knotted to the Swiss lace base, ensuring a secure fit and a natural flow that mirrors real hair growth patterns. The result? A hair system that moves and behaves just like your own hair.
Versatility Redefined
Whether you're headed to the office, a special event, or simply enjoying a day out, the Travis Lace Hair System effortlessly adapts to any occasion. Its versatility knows no bounds, allowing you to experiment with different styles, from sleek and sophisticated to tousled and carefree.
Maintenance Made Easy
Caring for your Travis Lace Hair System is a breeze. Regular washing and conditioning with products designed for hair systems will keep it looking and feeling its best. Followed by gentle styling, you can enjoy a long-lasting, impeccable look that stands the test of time.
Confidence in Every Strand
Investing in the Travis Lace Hair System isn't just about enhancing your appearance; it's about boosting your confidence and reclaiming your sense of self. With its unparalleled comfort, natural aesthetics, and versatile styling options, you'll step out into the world with a newfound assurance that's uniquely yours.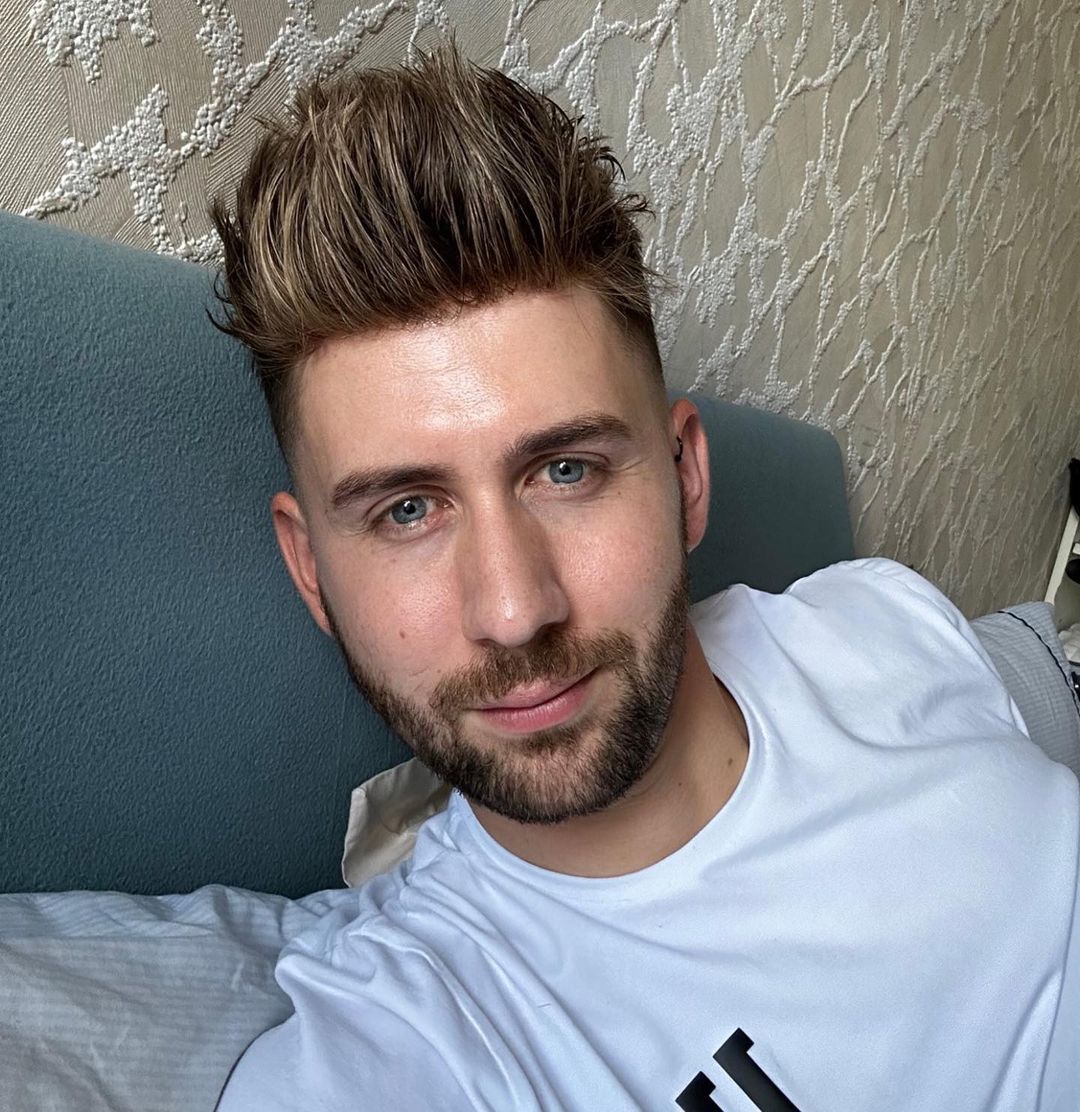 In conclusion, the Travis Lace Hair System represents a paradigm shift in the world of hair replacement solutions. Its full Swiss lace base , rich tones, and subtle body wave combine to create a masterpiece of modern hair technology. Experience the pinnacle of comfort, style, and confidence with the Travis Lace - where effortless elegance meets unparalleled comfort. Elevate your look, elevate your confidence, and elevate your life.
---
---
Writers Cooperation:
LaVividHair is seeking for blog contributors who know and love hair. If you know alternative hair or hair related accessories, if you have great understanding of hair trends and fashion, if you are expert in hair care, if you have any experience with salons or celebrities, if you would like to share your experience to help people just like you make the right choice, now contact us at support@lavividhair.com to be a blog contributor. Let's discuss the details then.