Top 6 hair direct competitors out there!
February 18, 2022
LaVivid News
Views: 1308
Choosing a hairpiece can completely modify your appearance. Certain brands will appeal to you more than others if you're seeking a specific style, color, or material. But what is the greatest wig brand? Only experience can provide an answer to this question. Some wig companies offer qualifications that others do not.
Some wigs are produced and designed from various materials, which you may or may not agree with. The top wig companies vary in price, quality, and longevity. As a result, you may expect to see a wide range of fashions, including lace fronts and glue-binding types. It would help if you also thought about wig brands specializing in blue, green, azure, gold, and fire-engine red. Some brands have more vibrant colors than others. So, let's get started and explore some of the best hairpiece brands other than Hair Direct.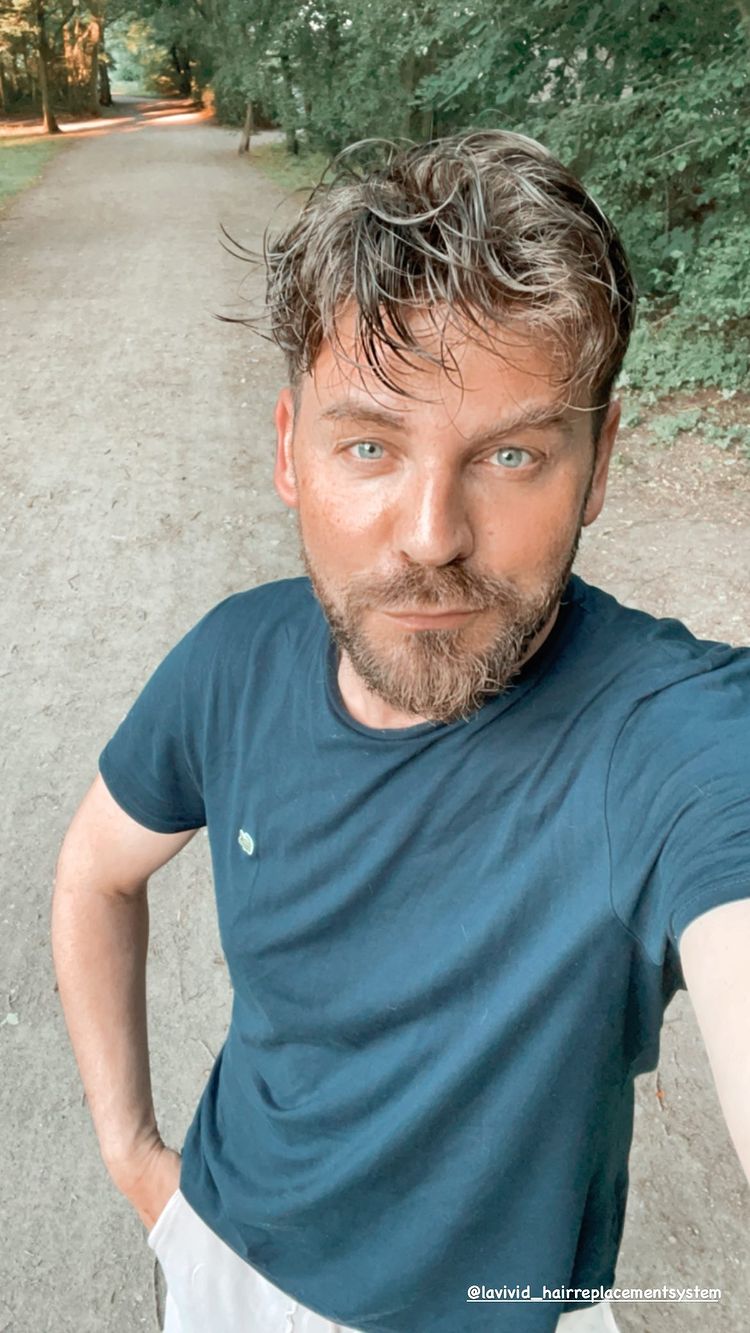 Lavivid Hair.
LaVivid is dedicated to providing the best non-surgical options for men suffering from hair loss. They offer high-quality men's hair replacement solutions at affordable pricing. Each hairpiece is created and customized with your specific requirements in mind. They are dedicated to making your hair restoration journey as simple as possible by providing high-quality hair systems, skilled expert support, and hassle-free after-sales care.
They claim that they want to wow you with our high-quality products and continually improve to meet and exceed customer expectations. Lavivid hair is known to have 100% positive feedback from its customers.
"Lavivid's customer service is top class, they're quick, and the quality of hair I received far beats the competitors mentioned above," says one client. He added, "The best aspect is that, when compared to past orders with other brands, I ended up paying less and receiving a better quality."
Bono Hair.
Bono hair is a wholesale toupee producer and supplier. They have their own hair factory. They have been a human-hair hair system producer for over ten years and are based in the lovely coastal city of Qingdao.
Their hair system factory employees are all experienced and knowledgeable in the art of hair system creation, and they employ the most up-to-date procedures to produce long-lasting and natural-looking toupee wigs. Bono hair features a broad selection of stock toupee hairpieces and the ability to customize hair systems and fulfill bulk orders at discounted prices.
They offer a labeling and packaging modification service to wholesalers and retailers to assist them in growing their hair replacement system brand. They recognize how important it is for their consumers to customize their men's hairpieces, as they do as well. Bono hair is committed to customer satisfaction and is always open to receiving both positive and negative feedback.
Best Wig Outlet.
Men's hairpieces from some of the industry's leading producers are available at Best Wig Outlet. Their men's wigs are constructed of heat-resistant synthetic hair and are available in long and short lengths. You can get them in a range of textures, such as straight or curly.
Their men's wigs are available in various capsizes and constructions, such as 100 percent hand-tied, lace front hairpieces for men, monofilament, traditional cap and capless, and skin part. The hairpieces at Best Wig Outlet will help you appear beautiful whether you want a trendy or sophisticated style.
Their men's wigs are simple to put on and take care of, and they have a natural appearance. Because of the range of available coloring possibilities, they provide wigs for guys of different ages. These wigs are of excellent quality and have been specifically created for males. When men wear wigs, they feel more confident than when they are out in town without one.
Adventhair.
Advent Hair started up as a direct maker of high-quality hair systems for men in 1994. They've improved the shopping and interaction procedure with Asian hair system manufacturers over the years. Their facility currently produces thousands of hair replacement units per month for both men and women and salon resellers worldwide. 
They now have a customer base of over 1500 people who rely on Advent Hair to send high-quality bespoke and stock hair systems, as well as reasonable cost supplies, right to their door in inconspicuous packaging. At Advent Hair, you'll find a wide range of options as well as step-by-step instructions to help you create your own style.
Pacific Hair.
Pacific Hair is a full-service salon specializing in non-surgical hair replacement, hairpieces, hair extensions, and human hair wigs of the highest quality. Pacific hair is dedicated to providing the most incredible product and service in order to assist you in achieving a full head of hair.
Excellence, Reliability, Transparency, Integrity, and Affordability are the pillars of their comprehensive approach to hair loss remedies and hair systems. Pacific Hair Loss Solutions uses only the highest-quality materials to create their hair systems.
It all starts with the hair: they only utilize the highest-grade Double Drawn, Virgin Remy Hair, which is a one-step process to deliver unique color when needed. They claim to be able to offer you a non-surgical, entirely invisible, and tailored hair system — they claim to be able to give you a full head of hair in as little as 3 hours.
Hair Replacement Center.
HRC specializes in the finest ready-to-wear hairpieces, offering over 85 models in 72 hues, all of which are shipped within 3 to 8 days and come with a 100% money-back guarantee. They also offer free expert advice with no strings attached.
HRC offers ready-to-wear stock as well as customized orders of 3, 6, or 12 human hairpieces or hair replacement systems at significant discounts. They also provide no-interest financing and bill your credit card every month.
HRC has been in business since 1971, and their ready-to-wear stock hair replacement systems and human hair full cap wigs are known for having the most realistic and unnoticeable look conceivable. HRC offers over 68 different kinds of all-lace hairpieces and wigs with an elastic lace middle from ear to ear for an excellent fit on most heads. They also have mini wigs for people with smaller heads.
Conclusion.
Buying hairpieces online can often feel like a hectic task. To begin, you must first decide what you want among the vast number of colors, cuts, and styles available. Then there's the matter of navigating the bewildering array of wig brands to ensure you obtain the unit you desire. 
However, this list of online hairpiece retailers might make the procedure go more smoothly. And you must take care of your wig regardless of the brand you select. Make sure to shampoo the wig on a regular basis and air-dry it. If you're wearing a synthetic wig, don't blow-dry it.
Now we can see that you already have an image of what you exactly want, and you can clearly see the way towards your destination brand. So, there's nothing to wait for anymore; go ahead and enjoy your shopping experience.
---
---
Writers Cooperation:
LaVividHair is seeking for blog contributors who know and love hair. If you know alternative hair or hair related accessories, if you have great understanding of hair trends and fashion, if you are expert in hair care, if you have any experience with salons or celebrities, if you would like to share your experience to help people just like you make the right choice, now contact us at support@lavividhair.com to be a blog contributor. Let's discuss the details then.