How to Choose Ultra Light Lace Toupee?
May 19, 2021
Blog
Views: 2064
The ultra light lace toupee is a terrific solution to the baldness problem. As there are various types of wigs, there are also different sorts of lace toupees. The followings are excellent lace toupees we select for you with their cost, materials, and color attached.
The lace toupee is particularly breathable and undetectable for it mimics the natural growth look of real human hair. Generally, the process that the lace is attached to the toupee base is made by human hands. Due to the manual cost and its natural-looking, the price of it may be higher compared to other wigs, but it can offer you a comfortable wearing experience. 
Here, we introduce several frivolous lace toupees from Lavividhair. The store has cooperated with several reputable toupee brands. We believe these products will not let you down. 
1. Prometheus Bald Men Hair Pieces Online
It consists of a silk base and a front lace. With gloss black color, the knots combining the laces and the base is hidden well under the layers. The silk base is light and smooth, offering soft touch on your scalp instead of itching and irritating feelings. The silk top is based at the center with half an inch lace front around as well as one inch of PU. 
The hair is long enough for you to make further cutting. If you don't like the current hairstyles, you can have any other kinds of hairstyles with the assistance of a hairdresser. According to the description, the product has three layers. But don't worry, it is still very air-permeable. It costs around $386. If you are interested in this product, you can look for more reviews on the store's official websites. 
2. Harry Lace Hair System for Men
There are Lightest Brown and Chestnut Brown, two colors for you to choose from. The hair base is made of French lace for the most part while 2.5" poly consists of the lateral and back parts. Though it is not made of full lace, the combination of lace and poly makes it more durable. The lace base is also very breathable and light. 
Therefore, for people who sweat frequently and live an active life. This hair toupee will be a nice option. The original hairstyle is a little bit wavy and curly. You can ask a professional hairstylist to cut it into the length and shape you like. The price is lower than Prometheus toupee. It costs $271.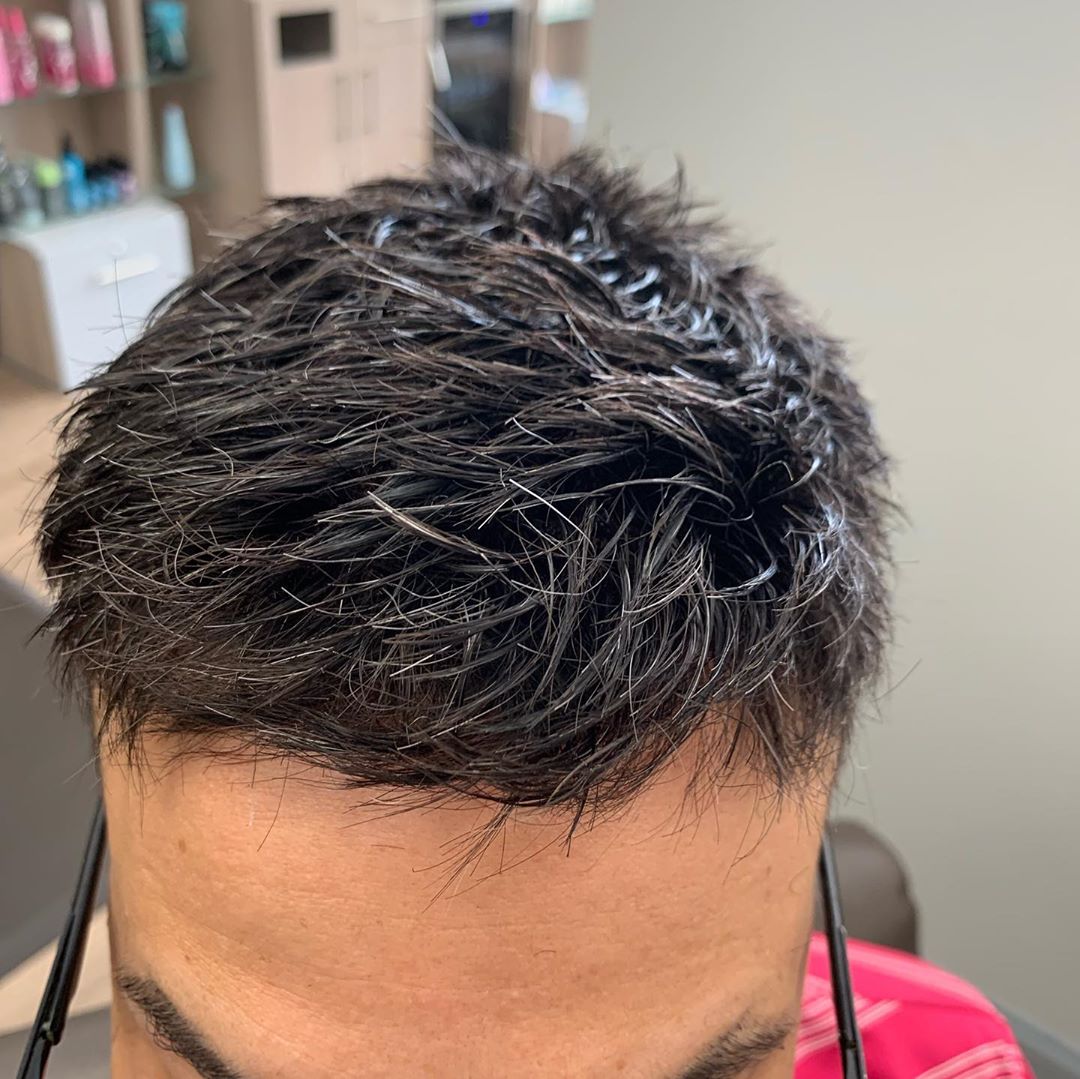 3. Hades Hair Unit for Men Online
Six colors available catering to your taste including Darkest Brown, Dark Brown, Medium Brown, and Chestnut Brown. Made of German lace, this ultra light lace toupee is much stronger than that made of French lace. It can be said that the brand has the strongest lace material, lasting from three months to six months. The knots are also invisible with inconspicuous color. 
The hair density is 120%. It is designed for the people who work and sweat a lot. The lightweight will make you feel this is your real hair. And its best breathable quality brings no discomfort. The price of the toupee is $306. You can ask the seller to have a pre-cut of the lace toupee if you are unsatisfied with the length. 
4.Ares Men's Non-Surgical Hair Replacement
The hair system can not only solve the problem of baldness but serves as a good basis for the popular haircut this year. It is comprised of French lace front and skin sides and back, which allows for a fashionable haircut. The structure also makes it easier to apply and remove the toupee. The lace part and skin structure are stitched together by human hands so that the toupee hair is more firm and lasting. 
There is a wide range of colors available such as Off Black with 10% Gray Hair and Cool Toned Brown. The price is $349. It is the best for daily wear. 
There are many other lace toupee systems in the store. If you are not interested in the products we have listed above, you can explore more in the store. Or you can also send your requirements to customize one ultra light lace toupee. 
To summarize, we have selected four typical toupees with different brands and structures from the Lavividhair. We believe one of these quality products can meet your needs. Thank you for finishing the article.
---
---
Writers Cooperation:
LaVividHair is seeking for blog contributors who know and love hair. If you know alternative hair or hair related accessories, if you have great understanding of hair trends and fashion, if you are expert in hair care, if you have any experience with salons or celebrities, if you would like to share your experience to help people just like you make the right choice, now contact us at support@lavividhair.com to be a blog contributor. Let's discuss the details then.