Some questions people might ask when they go swimming with a hair system
October 14, 2021
Hair System Adhesives
Views: 1228
People would love to go swimming or just get into the water to cool down especially in summer. But there are some issues that people who wear a hair system might concern about. 
My people wondering will their hair systems come off if they go to the swimming pool or water theme parks. The answer is definitely No. Don't worry, it is not going to happen. That means you have to use waterproof adhesives, which can let your system attached to your head tightly. After cleaning the scalp, use a sponge brush to apply one or two layers of thin and even coat of Ultra hold glue. When it becomes dry and tacky, you can apply the hair system. It dries clear and provides a strong and secure bond up.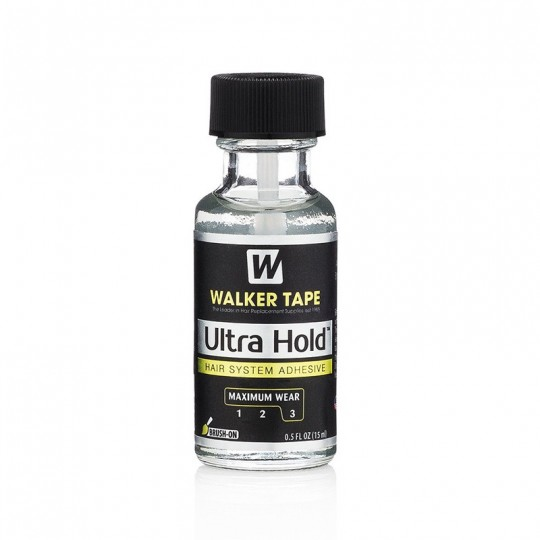 The second one is that some people get their hair systems dyed, so they do worry about color fading. That situation does happen sometimes. Because Chlorine used to disinfect swimming pools can discolor your hair unconsciously. The suggestion is to use a leave-in conditioner before diving into the water. Spray some leave-in conditioner onto the hair and it not only helps detangle the hair but also protects your hair from fading. You can also use a scalp protector before applying hair systems. This allows you to swim or do some active sports without worries, because it forms a protective layer on the scalp skin, and improves adhesion in hot and humid weather to prevent irritation. So if you live in a humid environment, this is also a good option for you.
The last one is that some newcomers worry about feeling itchy and comfortable if their hair systems get wet. Heavy sweating and swimming might cause itchiness, which is pretty common and easy to handle. We recommend you remove it, clean it carefully and reapply it after heavy sweating or swimming. It's important if you want a good long lifespan. You have to take off your hair systems to do some regular clean works or re-shave your head to avoid uncomfortably. Maybe you can set your own normal routines, like decide how often to remove it, and go swimming or do some high intensity exercises before that day.
---
---
Writers Cooperation:
LaVividHair is seeking for blog contributors who know and love hair. If you know alternative hair or hair related accessories, if you have great understanding of hair trends and fashion, if you are expert in hair care, if you have any experience with salons or celebrities, if you would like to share your experience to help people just like you make the right choice, now contact us at support@lavividhair.com to be a blog contributor. Let's discuss the details then.