The Introduce of A Solution for Thin Hair Male
December 13, 2020
Blog
Views: 2340
Countless men are looking for an effective solution for thin hair male. It's natural for a man's hair to thin over time. But if you're still relatively young and your hair is already thin, then you need to know that you can do something about it. One of the things you need to know is that there are many things you can do to solve your thinning hair and make it thick again. 
Here in this article, you'll find some of the best options if you're looking for a solution for thin hair male. Of course, none of these are instant solutions. You need to use them for quite some time to see results. Here in this article, you'll also know the different causes of thinning hair. 
The appearance of thinning hair 
First of all, you need to determine if you really have thinning hair. It's possible that you really have thin hair, to begin with. But if you're losing hair at an alarming rate, then it's time for you to find a solution. You need to know the signs of thinning hair so you'll be able to face the problem as it progresses. Male hair loss usually begins on the top of the head and on the forehead. So if you are seeing that your hairline is receding already, then you should take that as a sign that your hair is thinning already. 
What you can do is compare a current photo of yours to an old one. You can also ask the opinion of other people so you can get an objective opinion on the matter. To check if you're starting to lose hair on the top of the head, you can try to part your hair down the middle and see how much the scalp is showing.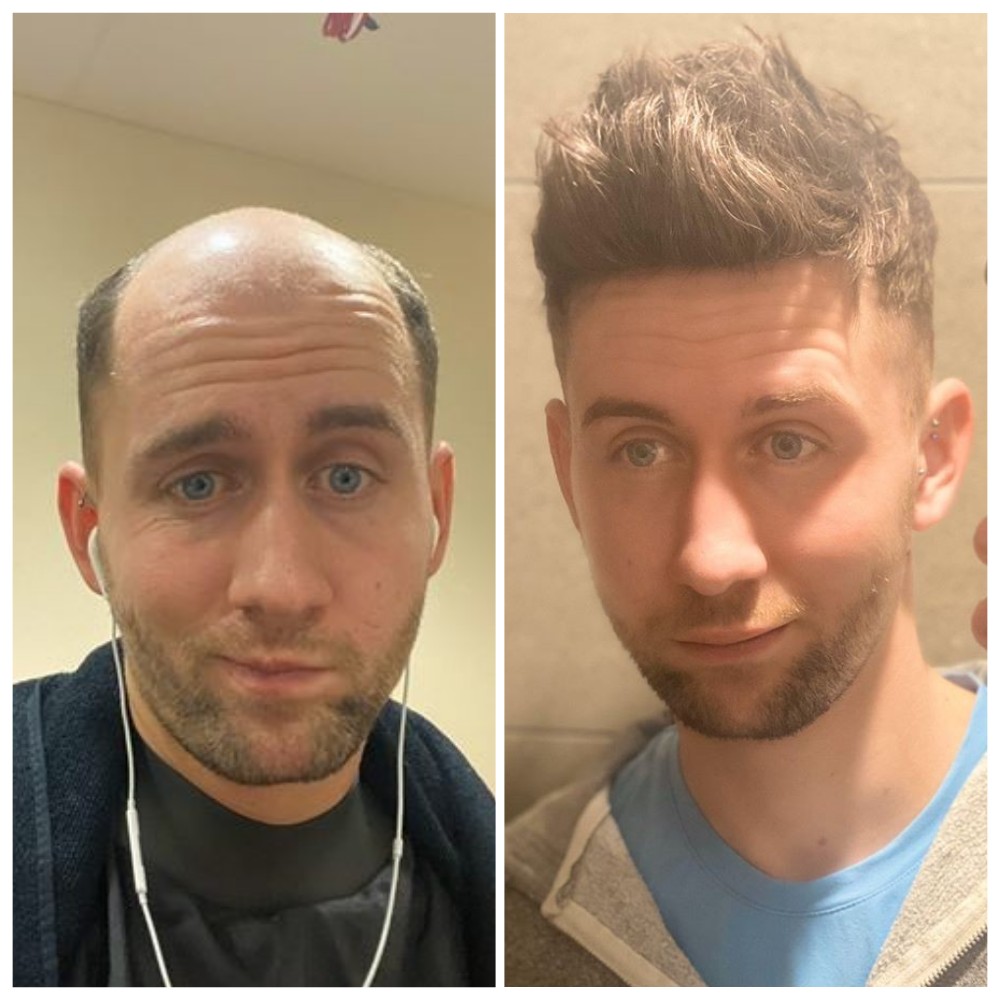 Reasons for thinning hair 
After you've determined that your hair is really thinning, the next thing you need to do is to find the reasons behind it. It's important to find the cause of your hair loss so you can find a solution for it. Aging is definitely a cause but there are other factors that can make matters worse. One of the things that you need to watch out for is your lifestyle. Some of your habits may be causing your hair to become thin. If you're smoking then you need to know that it can be one of the causes of the problem. Studies have shown that cigarettes can really cause hair loss. The chemicals in the cigarette can block the blood flow to your hair hair follicles and this can lead to thinning hair. 
You should also look at your diet. Maybe you're not getting enough protein. The strands of your hair are made up of protein fibers; this is why protein is important. Lean meats, beans, seeds, legumes, fish, are all good sources of protein. Some medicines can also cause thinning hair. If you're currently taking some medicines then you need to check if they are causing hair loss. Hair loss can also be a symptom of a more serious health problem. So it's also a good idea to have a check-up with your doctor. You also need to make sure that you're getting enough exercise. Regular physical activity can improve blood circulation all over the body. So it can also increase the blood flow into your hair follicles to promote hair growth. 
How to make your hair thicker 
If you've already changed your lifestyle and your hair is still thin then it's time for you to try another solution for thin hair males. There are proven safe and effective medications that you can try. One of these is minoxidil, which is more popularly known for the brand name Rogaine. This is a topical solution that you need to apply twice a day. You can also try finasteride. This drug goes under many brand names. This is an oral medication that needs to be taken daily. Both of these drugs are approved by the Food and Drug Administration or FDA. 
Get a wig 
If you're looking for a quick solution for thin hair male then your best option is to get a wig. There used to be a lot of stigma towards wearing a wig but that has changed in recent years with the development of more advanced and natural-looking hairpieces.
---
---
Writers Cooperation:
LaVividHair is seeking for blog contributors who know and love hair. If you know alternative hair or hair related accessories, if you have great understanding of hair trends and fashion, if you are expert in hair care, if you have any experience with salons or celebrities, if you would like to share your experience to help people just like you make the right choice, now contact us at support@lavividhair.com to be a blog contributor. Let's discuss the details then.