LaVivid Black Friday Mega Sale: Up to 35% Off on Men's Hair Replacement Systems!
November 19, 2023
Men's Hair Loss
Views: 60
Black Friday is around the corner, and for those in the market for men's hair replacement systems, the anticipation is palpable. This year, the buzz is all about the LaVivid Black Friday Mega Sale, where discounts of up to 35% promise to redefine the concept of affordability in the world of hair systems. In this blog post, we'll explore the significance of Black Friday for those seeking natural-looking hair solutions, delve into the specifics of the LaVivid Black Friday Mega Sale, and provide insights into how these discounted prices could potentially save you hundreds.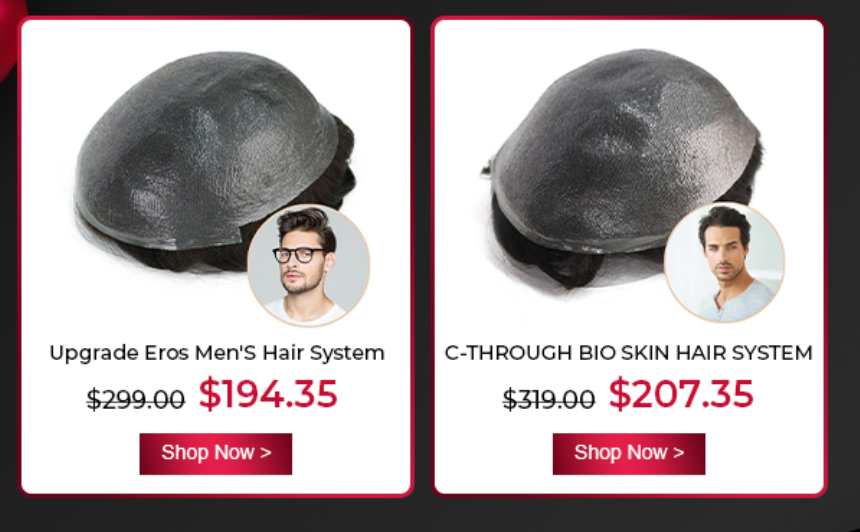 The Black Friday Phenomenon:
Black Friday has become synonymous with unbeatable deals, massive discounts, and an opportunity for consumers to make significant savings on their favorite products. While it's traditionally associated with electronics and clothing, the hair replacement industry has not been left behind. Black Friday has emerged as a golden opportunity for those in search of men's hair replacement systems to secure high-quality products at a fraction of their regular cost.
Why Men's Hair Replacement Systems?
Men's hair replacement systems have become a popular choice for individuals seeking a non-invasive, natural-looking solution to hair loss. Unlike surgical options, hair systems offer instant results without the need for a lengthy recovery period. With advancements in technology, these systems have evolved to seamlessly blend with natural hair, providing wearers with a realistic and undetectable appearance.
LaVivid Black Friday Mega Sale:
LaVivid, a leading name in the men's hair replacement industry, has taken the excitement of Black Friday to the next level with its Mega Sale. The highlight of this sale is the staggering discount of up to 35% on their range of hair systems. This not only makes high-quality hair solutions more accessible but also opens up a world of possibilities for those looking to enhance their appearance with confidence.
Key Features of LaVivid Hair Systems:
Before delving into the specifics of the Black Friday Mega Sale, it's crucial to understand why LaVivid has become a trusted name in the industry. LaVivid is renowned for its commitment to quality, craftsmanship, and innovation. Their hairpieces are crafted using premium materials, ensuring durability, comfort, and a natural feel.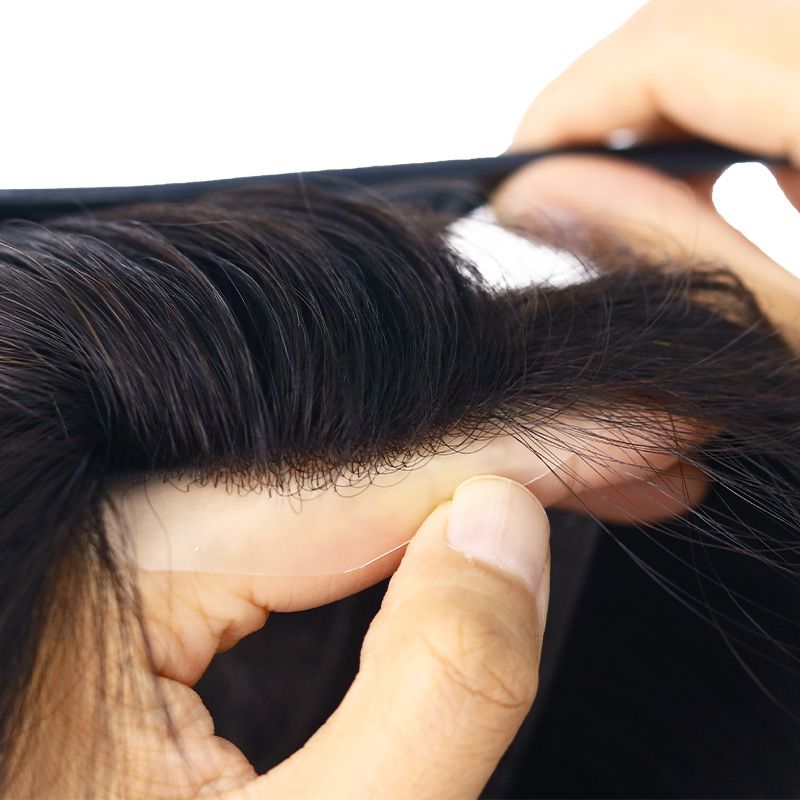 Whether you're seeking a complete hair replacement or a subtle enhancement, LaVivid offers a diverse range of options to cater to different preferences and styles. The attention to detail in their products is evident in the lifelike texture, color range, and customizable features, allowing wearers to achieve a personalized and authentic look.
Save Big with LaVivid:
Now, let's talk numbers. A 35% discount on men's hair replacement systems is not only a game-changer but also a significant financial relief for those navigating the costs associated with maintaining a desired appearance. Whether you're a seasoned hair system wearer or considering it for the first time, the LaVivid Black Friday Mega Sale presents a unique opportunity to save hundreds of dollars.
In a market where quality often comes with a hefty price tag, LaVivid's commitment to affordability during the Black Friday season is commendable. By taking advantage of this limited-time offer, you not only invest in a top-notch hair system but also make a wise financial decision that can positively impact your budget.
How Long Will the Discounts Last?
The burning question on everyone's mind is, "How long will these incredible discounts be available?" Black Friday sales are notorious for their brevity, with many deals lasting only a short window of time. To ensure you don't miss out on the LaVivid Black Friday Mega Sale, it's advisable to mark your calendar and set a reminder.
While the exact duration of the sale may vary, being an informed shopper is key. Keep an eye on LaVivid's official channels, subscribe to newsletters, and follow their social media accounts for real-time updates on the sale's duration and any flash deals that may arise.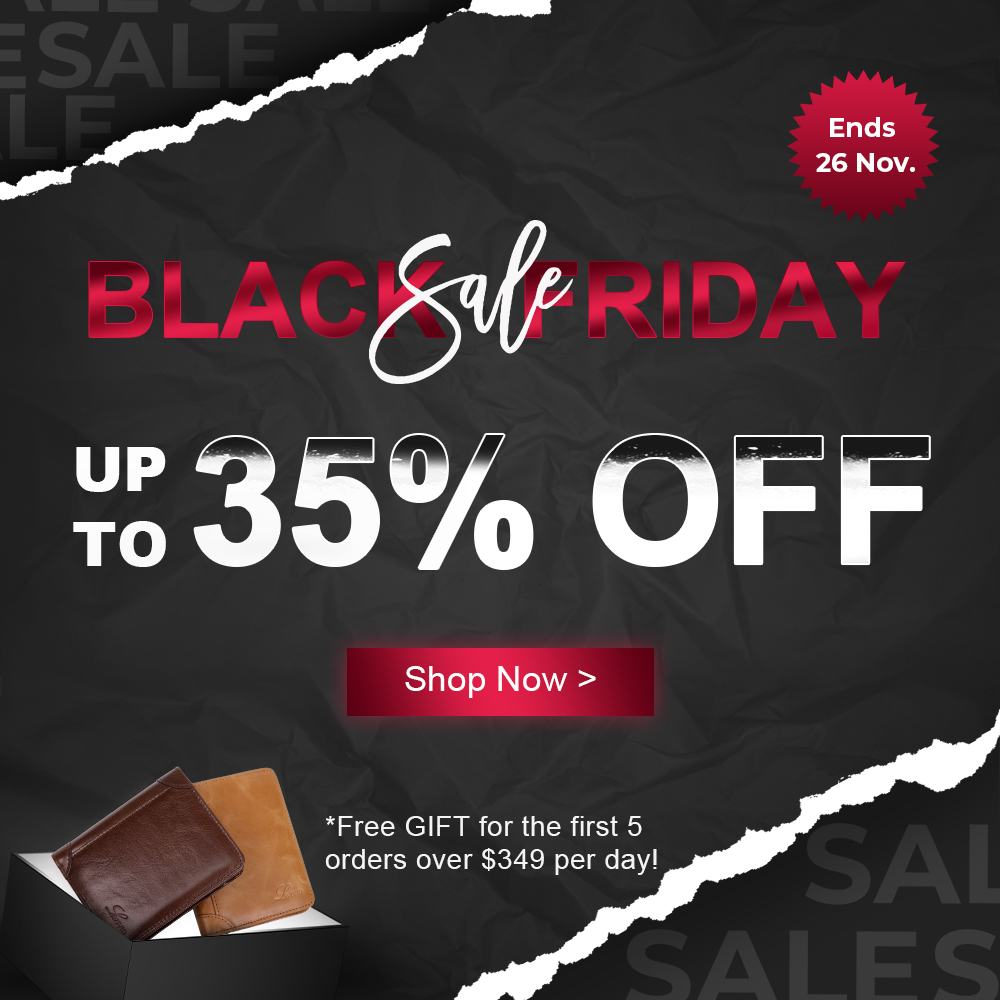 Conclusion:
In the quest for the perfect hair topper, Black Friday has emerged as a beacon of hope for those seeking affordability without compromising on quality. The LaVivid Black Friday Mega Sale, with its generous discounts of up to 35%, is an opportunity that should not be overlooked.
Whether you're a regular user of men's hair replacement systems or considering this option for the first time, this sale provides a chance to save big while investing in your confidence and appearance. The clock is ticking, so gear up for the LaVivid Black Friday Mega Sale and let this opportunity to save hundreds be the catalyst for your journey to a more confident and stylish you. Don't miss out – your perfect hair day is just a click away!
---
---
Writers Cooperation:
LaVividHair is seeking for blog contributors who know and love hair. If you know alternative hair or hair related accessories, if you have great understanding of hair trends and fashion, if you are expert in hair care, if you have any experience with salons or celebrities, if you would like to share your experience to help people just like you make the right choice, now contact us at support@lavividhair.com to be a blog contributor. Let's discuss the details then.