How To Straighten A Synthetic Wig
January 06, 2022
LaVivid News
Views: 1299
Are you a cosplayer, comedian, or diva with an extensive collection of synthetic wigs? 
Synthetic wigs are a great option for those who don't want to spend the time and money on maintaining their own hair, but straightening these wigs can be a pain.
Synthetic wigs are a wonderful alternative for those looking for an easy way out when it comes to styling their hair. However, taking proper care of these wigs is crucial if you want them to last long and look good. 
But before you go off and buy one, it's important to know how to keep them in tip-top shape! That's why we're providing this handy guide on how to straighten a synthetic wig without damaging it. 
Without any further ado, let's get started!
Is It Good To Straighten A Synthetic Wig
While there's nothing quite like the feel of natural hair, synthetic wigs are getting more popular every day. 
It is good to straighten synthetic wigs for a more enhanced look because they can get damaged by heat, so you'll want to be careful with them! The best way is just keeping an eye on your wig while using any thermal tool as they're usually highly sensitive because they are made up of plastic fibers. 
However, synthetic hair wigs can be heat-resistant, making them easier to straighten with a flat iron. They won't get damaged when you use higher temperatures. 
Which Hair Styling Tools Are The Best For My Synthetic Wig? 
Heating up your wigs is a great way to get that perfect look! If you've got an inflexible material, try using straighteners. But if it's heat-resistant, then feel free to go ahead and use any other hot item like straighteners, hairdryers, and others.
However, when the synthetic wig is not categorized as heat-resistant, you've to consider some crafty methods to straighten your hair.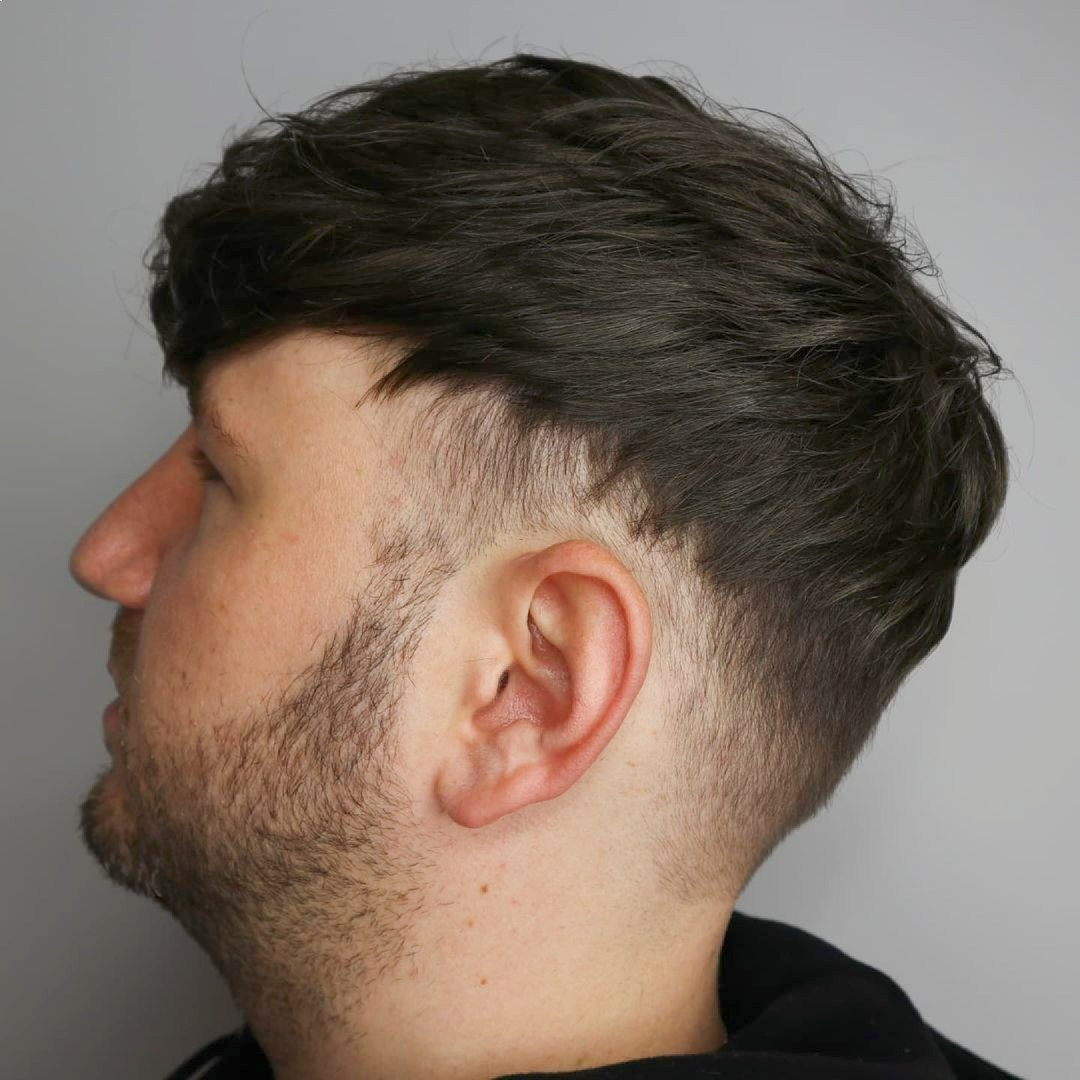 Ways to Straighten A Synthetic Wig
#01. Hot Water Method
To follow this method, you'll need the following things;
A wide-tooth comb
Large pots
Hairdryer
Direction To Use
Untangle your hair using a wide-tooth comb. This will help keep as much of the tangles from getting caught in between teeth gaps and make it more comfortable for you. 
Take a large pot of water depending upon the length of the hair. Place the pot of water on the stove and boil to 356°F. 
Now dip the entire piece for 10-15 seconds, then pull it out. Place that beautiful top on its stand and admire it. 
If you detect some tangles, don't worry. Gently remove them using your fingers as they won't damage the wig. 
To get a perfect style, use the hairdryer. Set it on "cool" and watch as all those wet locks turn into straight bone perfection in no time!
Repeat the process as needed or desired for a more aesthetically pleasing look.
#02. Steam Method 
You'll need the following things; 
Wig stand
A wire wig brush or a wide-tooth comb
Direction to Use
Place the wig stand in your bathroom and close all of the doors to trap as much steam as possible. This will help create that natural-looking, flowing look of the wig!
Take a hot bath until the room has enough steam.
Use a wide-toothed comb or wig brush to comb your hair gently. 
After the steam starts to build up, place the wig in a cool, dry place. 
P.S. You can also use a portable steamer to generate steam. 
#03. Hairdryer Method
To follow this method, you'll need the following things;
Hairdryer
Hair clip
A wide-tooth comb/a wire wig brush 
Direction to Use
Gather all your hair (except at its bottom) into a loose bundle and fix it with an elastic band or clip; 
Spray the bottom layer with water to keep it from overheating
Gather a part of hair from 1-2" wide.
If you want your wig to look dead straight as it's been styled by an expert hairstylist, use a wide-toothed comb or wire brush. Make sure there are no areas that haven't been smoothed down and tangle-free.
Set the hairdryer in a warm heat setting. Use a comb and brush to start at one end or all over again! Lightly run them through a hairdryer starting from the root upwards until it's soft and poker-straight like you want. 
Tips to Take Care of Your Synthetic Wig
First and foremost, invest in high-quality synthetic wigs. Check out our exclusive range of wigs

here

.  
Straighten your synthetic wig at minimum heat setting.
While picking hairdryers and straighteners, make sure you choose quality products to avoid mishaps.
Still, having queries? Get in touch with our experts at support@lavividhair.com! 
---
---
Writers Cooperation:
LaVividHair is seeking for blog contributors who know and love hair. If you know alternative hair or hair related accessories, if you have great understanding of hair trends and fashion, if you are expert in hair care, if you have any experience with salons or celebrities, if you would like to share your experience to help people just like you make the right choice, now contact us at support@lavividhair.com to be a blog contributor. Let's discuss the details then.