How to Pick the Right Hair Patch for Men: Expert Tips
September 13, 2023
Hair System Ebook
Views: 91
Hair Patch for Men have become one of the most popular solutions due to their natural look and simplicity of use. Men often worry about losing their hair since it lowers their confidence and sense of self. Thankfully, improvements in hair restoration  technologies have offered practical options to address this problem. To assist people in making knowledgeable selections and regaining their confidence, we will cover the essential criteria to take into account while selecting the best hair patch for men in this post.
Hair Type and Texture
Selecting a hair patch that matches the style and texture of your natural hair is crucial. No matter how curly, wavy, or kinky your natural hair is, there are hair patches that may perfectly match it. A hair patch that closely resembles your actual hair will seem more genuine and make it more difficult for others to notice the difference.
Hair Density
Hair density refers to the number of hair strands on the hair patch. Choosing the appropriate hair density is crucial to achieve a natural look. If the hair patch's density is significantly different from your natural hair, it may appear unnatural and draw attention. Professionals can help determine the ideal hair density that matches your existing hair and facial features.
Hairstyle and Cut
Consider your preferred hairstyle and haircut when choosing a hair patch. Some patches come pre-styled, while others allow for customization. Determine whether you want a ready-to-wear option or the flexibility to style the hair patch to your liking. Also, consider the length of the hair patch; longer patches may provide more styling options, but shorter ones are easier to maintain.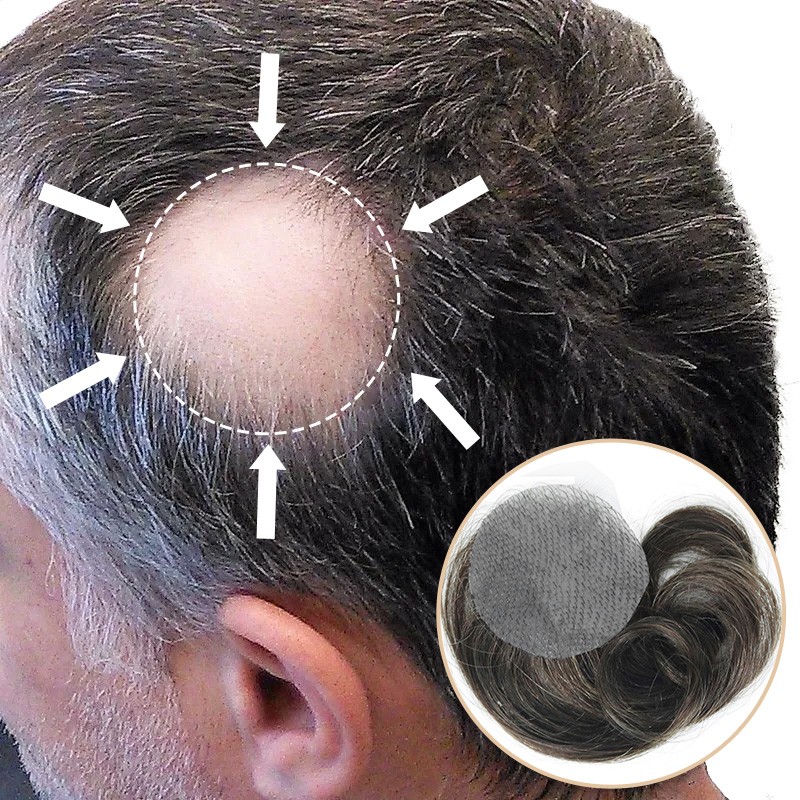 Attachment Method
Hair patches for men can be attached using various methods, such as tape, glue, clips, or weaving. Each method has its advantages and disadvantages. Tape and glue offer a secure hold but require careful removal to avoid damaging the hair patch or natural hair. Clips offer a non-permanent attachment, allowing for easy removal and reapplication. Weaving involves sewing the hair patch into existing hair, providing a more long-term solution. Choose an attachment method that aligns with your lifestyle and comfort level.
Quality and Durability
Investing in a high-quality hair patch is essential for long-term satisfaction. High-quality patches are less likely to tangle, shed, or lose their shape over time. Research reputable brands and read customer reviews to ensure you are purchasing a durable product. While higher-quality hair patches may come with a higher price tag, they often offer better longevity and a more natural appearance.
Maintenance and Care
Proper maintenance and care can significantly extend the lifespan of your hair patch. Understand the cleaning and styling requirements of the hair patch before making a decision. Some patches may require special shampoos and conditioners, while others can be treated similarly to natural hair. Consider how much time and effort you are willing to dedicate to maintaining the hair patch and choose accordingly.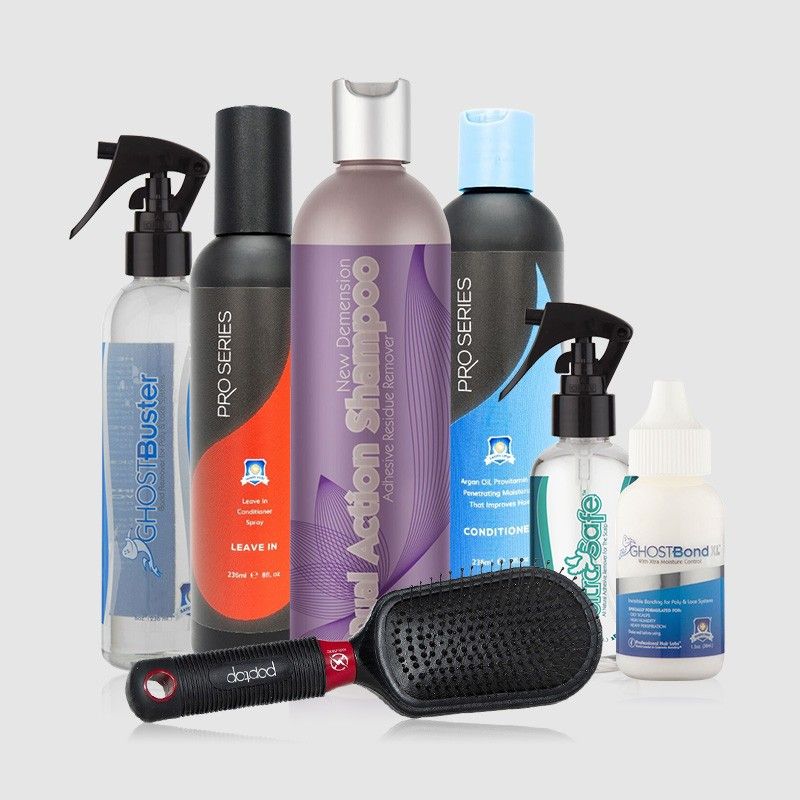 Hair patches for men offer an effective solution for those experiencing hair loss, allowing them to regain their confidence and self-assurance. When choosing the right hair patch, consider factors such as hair type and texture, base material, hair density, color matching, hairstyle and cut, attachment method, quality and durability, maintenance and care, and budget considerations. By carefully evaluating these factors and seeking guidance from hair specialists, you can find the perfect hair patch that blends seamlessly with your natural hair, providing a discreet and natural-looking solution to hair loss. Embrace the opportunity to transform your appearance and embrace a renewed sense of self with the right hair patch.
Consultation and Professional Advice
Before making a final decision on the hair patch, consider scheduling a consultation with a hair specialist or a qualified hair restoration professional. They can assess your specific hair loss situation, examine your natural hair, and recommend the most suitable hair patch for your needs. A professional will also provide valuable insights on the attachment method, maintenance routine, and styling options that will best suit your lifestyle and preferences.
Testimonials and Reviews
Take the time to read reviews and comments from previous customers who have tried the product when researching various hair patch solutions. Online forums and platforms frequently provide insightful comments from users who have firsthand knowledge of the performance of the product. To fully comprehend the advantages and disadvantages of the hair patch, pay attention to both favorable and negative evaluations. You may use this research to make an informed choice and steer clear of disappointments.
Customization Options
Some hair patch manufacturers offer customization services, allowing you to tailor the patch to your specific preferences. Customization options may include choosing the base material, hair type, density, color, and hairstyle. If you have specific requirements that are not readily available in pre-made patches, explore the possibility of a customized solution to achieve the most natural and personalized result.
Trial Period and Return Policy
If you're new to wearing a hair patch, consider choosing a brand that offers a trial period or a reasonable return policy. Trying out the hair patch before committing to a long-term purchase allows you to determine its comfort, appearance, and compatibility with your lifestyle. A reputable brand will have confidence in its product and provide customers with the flexibility to return the patch if it doesn't meet their expectations.
Men's hair patch selection requires careful consideration of several variables, including hair type, hair texture, base substance, hair density, color matching, hairstyle and cut, connection technique, quality and durability, maintenance and care requirements, and financial constraints. You may select a hair patch that perfectly merges with your natural hair and improves your overall appearance by being aware of your unique demands, getting expert assistance, and doing some research on various possibilities.
Remember that a hair patch might be a revolutionary method of treating hair loss, giving you back your self-assurance and helping you to feel comfortable in your skin. Use this opportunity to learn more about hair patches and go off on the road to regaining your confidence and living life to the utmost with a head of natural-looking hair. Take your time, carefully weigh your alternatives, and you'll soon begin enjoying the benefits of a carefully chosen  hair system that perfectly meets your individual needs and preferences.
---
---
Writers Cooperation:
LaVividHair is seeking for blog contributors who know and love hair. If you know alternative hair or hair related accessories, if you have great understanding of hair trends and fashion, if you are expert in hair care, if you have any experience with salons or celebrities, if you would like to share your experience to help people just like you make the right choice, now contact us at support@lavividhair.com to be a blog contributor. Let's discuss the details then.