Tips for Choosing Hair Pieces for Men 7 by 9 for You
February 08, 2021
Blog
Views: 929
Hair pieces for men 7 by 9 are one of the wig sizes available to choose from while you are looking for a wig. To ensure you get the right size, you want to measure your head before you go to the store. Here is a guideline on using 7 x 9 inches male wigs. 
Why does size matter?
A good hairpiece is considered the one that fits the size of the wearer's head perfectly. As we all know, the head size differs for each person. That's, why selecting the right size is the foremost duty of everyone who wants to start wearing a wig. This task may be difficult because sometimes you can't find the exact size you need, which leaves you no choice but to order a bespoke wig customized to your head size. Unfortunately, going with a hair piece that is larger or smaller than the required dimensions is not a good idea. It may prevent you from waiting days for the custom wig to arrive, but you will have much trouble handling it. 
If the base is larger than the head, it will easily slide off and change its position leading to an awkward look. You may stick the wig with glue, forcing the base to follow the scalp outline. However, it will create bumps that will cause discomfort. If you go with a smaller wig, the base stepping back several inches from the hairline will be easy to notice so you will get an embarrassing look. If you are trying to stretch the lace, mono or poly to make it into the needed size, you are at high risk of ripping the base. So the only reasonable option is to choose a base that perfectly matches your scalp. 
How to know you need a 7 by 9 wig?
While you have many sizes to choose from, you have to measure your head to identify the size that suits you best. Luckily, it's very easy to do so. Just take the measuring tape and pull it around the circumference of your head. Note the figure on a piece of paper to ensure you don't forget it. Then, measure front to back of the neck and write the figure down. These two dimensions will help you to get a wig suitable for your head.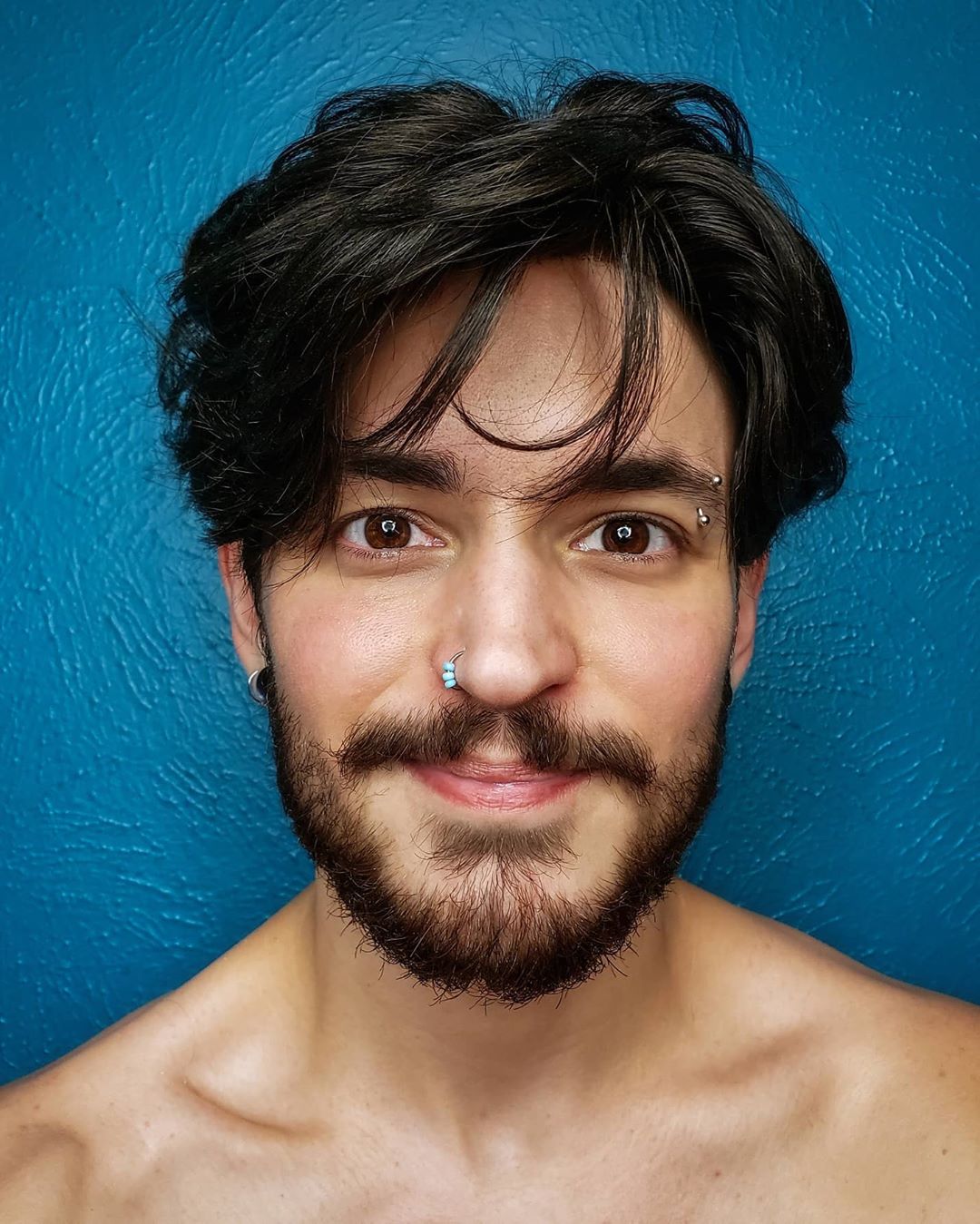 Is it easy to find a 7 x 9 wig in stores?
It's not difficult to find hair pieces for men 7 by 9 in stores, as it is one of the most common men's head sizes. So after measuring your head, there is a high chance you will conclude you need a hair piece of this size. However, 6 by 8 and 8 by 10 wigs are also popular among men. So instead of guessing and pointing blindly to the 7 x 9 toupee, you are better off taking some measurements. If none of the available sizes fits you, your best choice is to buy a custom hair piece. 
What to know when buying a bespoke wig?
Since not available in a store's stock, bespoke wigs take longer until they come in your possession. The manufacturer needs your head measurements, then they start producing your personalized wig which can take time. You are good to ask the retailer to clarify how much you will have to wait, as the arrival time can vary depending on who you are buying from and on the production capacity of the factory. 
When it comes to measuring, a good idea is to take 3 dimensions instead of 2 to ensure the base is absolutely your size. Besides the circumference and front to neck back measurements, you can also see how much will it be from ear to ear over top. These 3 numbers will help the manufacturer make a 3D image of your head and customize the base to the finest detail. 
Bottom line
Hair pieces for men 7 by 9 are one of the most popular hair systems on the market. To make sure they are exactly what you need, you have to measure your head before you go shopping. If your head has a specific shape and size, you are better off ordering a bespoke wig so that the base doesn't have trouble matching your scalp outline. 
---
---
Writers Cooperation:
LaVividHair is seeking for blog contributors who know and love hair. If you know alternative hair or hair related accessories, if you have great understanding of hair trends and fashion, if you are expert in hair care, if you have any experience with salons or celebrities, if you would like to share your experience to help people just like you make the right choice, now contact us at support@lavividhair.com to be a blog contributor. Let's discuss the details then.