Tips on Gluing A Toupee. Tips for You to Glue Naturally!
March 18, 2021
Blog
Views: 1190
Does it bother when you do not know how to glue a toupee quickly and adequately? Toupee, also known as a wig, is getting more and more common in our daily life. Some people even use a wig as a fashion item to match their dressings.   
As we all know, people always need a good hair look to match all their handsome clothes. However, with the high pressure from both work and family, air pollution, chemical damages, are you suffering the same problem as most modern people who are getting bolder and bolder? Therefore, it is a trend for men to use wigs. However, not everyone knows how to glue a toupee. Here are some tips for you. 
There are two ways to put on a wig, clips or tapes. Usually, we recommend most customers to use clips because using a clip to fix your fig is very easy, and you can put the wig on and off anytime you want. Meanwhile, you do not have to spend too much time gluing your toupee, which is cheaper than using adhesives like liquid glue or tapes. 
To start gluing a wig, first, you need to prepare a hairnet for your wig. The first step is to put on the hairnet on your neck, take extra care to put it, and do not pull your hair. Due to the hairnet's good elasticity, you can pull your hairnet through the neck over your head. Try your best to extend the hairnet and put your sideburns and bangs all together at one time.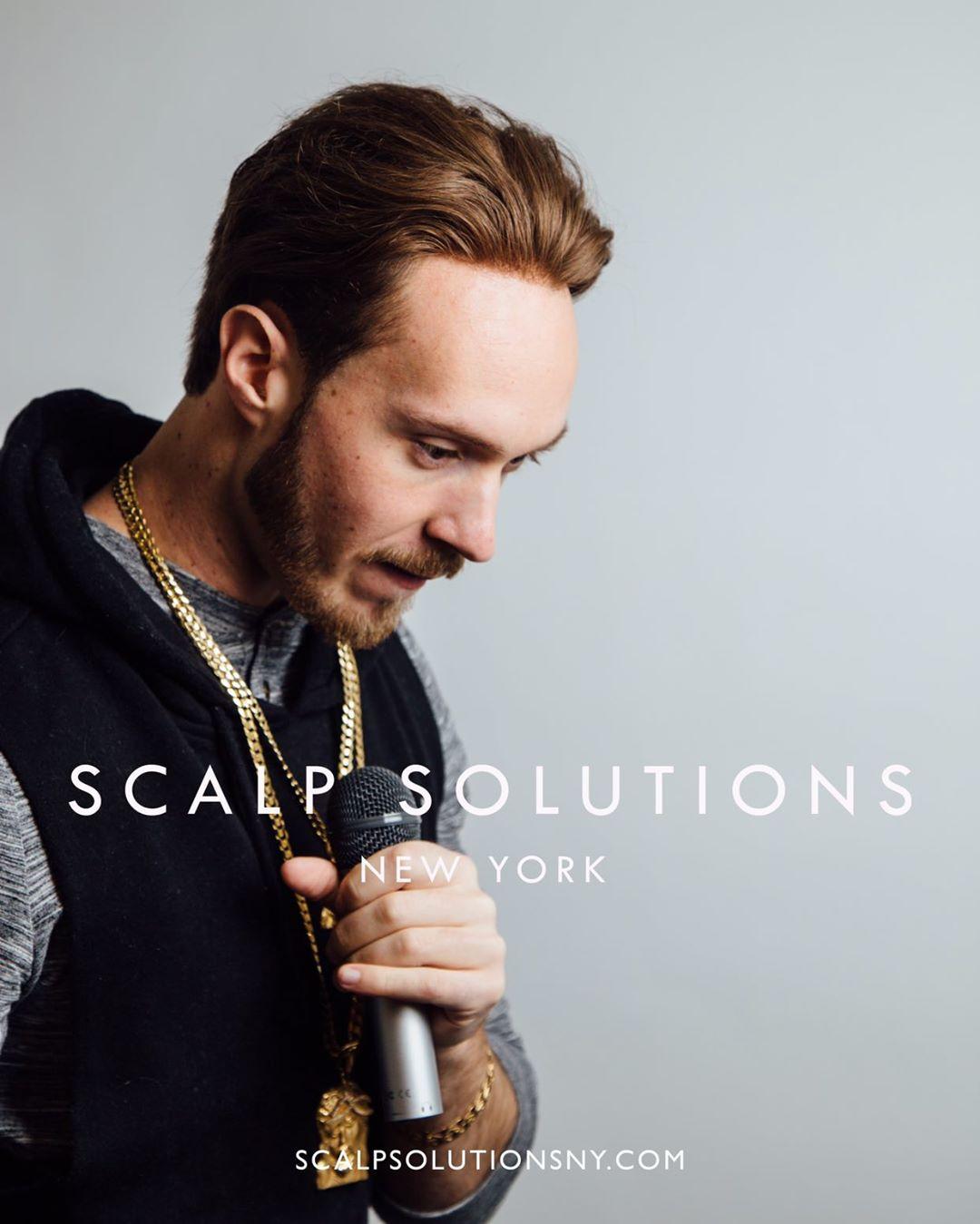 If you have long hair, when your hairnet has been pulled over the back of your head, then you should try to stuff the rest of your hair into the net. To be noticed, because every time you use the hairnet, its elasticity will become worse and worse until it cannot net all your hair. At that time, you have to replace it with a new one. Therefore, it is necessary to change your hairnet from time to time is a crucial point to glue your toupee naturally. 
After doing the above procedures, please look into a mirror and check whether there is any hair left outside or not. If the answer is not, you can adjust the position of your hair, do not make it look too high. It is not good for you to glue your toupee later. 
It would help if you used clips to fix your hairnet after making sure that you have netted all your hair. Then you can start to glue your toupee, put it on, adjust its position, and you can also give then toupee a little trim to make it look more natural. If trimming is too tricky for you, you can go to a barbershop to get professional help.
Then we introduce several tips to use adhesives to glue a toupee, and it is firmer when you are using liquid glue or white latex. Adhesives with a medical level have less irritation to your scalp. Liquid glue with medical level usually has a thick texture. Besides, it also has a pungent smell. Thus try to use it in a ventilated area. After the liquid turns to concrete, it will not stick to your hand when you touch it, and then you put on the toupee. 
Waiting until the glue dries is a general rule, and every time you use liquid glue, you should follow this way. You can glue it directly to your scalp, or you can glue it to your toupee, and it is both okay. The more layers you glue, the firmer toupee is. But always remember the key is gluing another layer after the former layer dries. You can also use a medical double side tape as assistance to the firm. 
Here are all the essential tips on how to glue a toupee naturally and quickly. Do you get it? With these tips, all the troubles you have with gluing your toupee are no longer existing. Go ahead and pick a toupee you like. Try to use the tips mentioned above when you glue it. It will look like your natural hair, and with that, you can start a brand new and confident life. 
---
---
Writers Cooperation:
LaVividHair is seeking for blog contributors who know and love hair. If you know alternative hair or hair related accessories, if you have great understanding of hair trends and fashion, if you are expert in hair care, if you have any experience with salons or celebrities, if you would like to share your experience to help people just like you make the right choice, now contact us at support@lavividhair.com to be a blog contributor. Let's discuss the details then.