How to Find the Best Hair System Adhesive for Your Hair System?
January 22, 2021
Blog
Views: 682
When a man suffers from alopecia or male pattern hair loss, then thinning hair and hair loss occurs. This problem might arise from hormone and gene factors, and it also depends on the individual's age. But generally, alopecia comes in genetic inheritance, with baldness gene being inherited from both father and mother. Alopecia affects men of all ages at someday in their lives, but due to genetics, it affects different people at different times in their lives. Men experience a receding hairline during male pattern hair loss and loss of hair on the top and front of the head.
Research studies have shown that hair loss has a psychological impact on men going through male pattern hair loss. Those studies have also indicated that people suffering from alopecia also suffer from low self-esteem, depression, introversion, and unattractiveness. Surprisingly, studies have also indicated that men with hair loss are considered less confident, likable, and efficacious based on physical appearance.
As the above analysis shows, hair loss affects several aspects of men's life, having alopecia. But in today's era of science, there are many solutions to hair loss. Among the best solutions, wigs or toupees, or non-surgical replacement systems stand out. For applying a hairpiece, adhesives are employed. Today, we see some adhesive options from which you could select the best match concerning your skin type and other preferences.
What Are Hair System Adhesives?
A hairpiece adhesive is a glue or a sticky substance that is used to fix or stick a hairpiece on the wearer's head. There are tapes and liquid adhesives for fixing wigs or toupees. Here at Lavivid, we have both types of hair system adhesives. You can choose any of the gluing media depending on which mode is comfortable and easy for you.
Types of Adhesives And How To Choose Them:
Considering the hairpiece fixing tapes, some require skill to fix while anyone could fix others without any specific expertise. Similarly, there are tapes of different comfort levels too. Moreover, one type can be more flexible than the other. Adhesive tapes differ based on life too. Some tapes will make your toupee stay fixed for a long time, while some have the life of a few weeks. Contrary to that, some people might find liquid adhesives more suitable for their lifestyle since it offers a stronger bond that lasts longer than tape.
Tapes for Hair Systems:
Your body type and living environment, such as oily skin, humidity, excessive sweat, make adhesives work differently with different skins. Considering tapes and liquid adhesives, both have their merits and demerits. After analyzing these, you could easily decide which one to use. Tapes are very quick gluing medium and need less preparation duration as compared to liquid adhesives. They are also easy to apply and remove. Liquid adhesives are excellent because they give an undetectable front hairline. They also do not gloss as tapes, further ensuring undetectability. If you opt for tapes and remove your hairpiece daily, choose a low-tacky tape such as Lavivid's 1522 Clear Men's Hair Pieces Tape. If you let your hair system be fixed for a longer duration, choose tapes with extended wear characteristics such as Lavivid's Ultra-Hold Toupee Tape in Roll and No-Shine Toupee Adhesive in Roll Bonding Tape.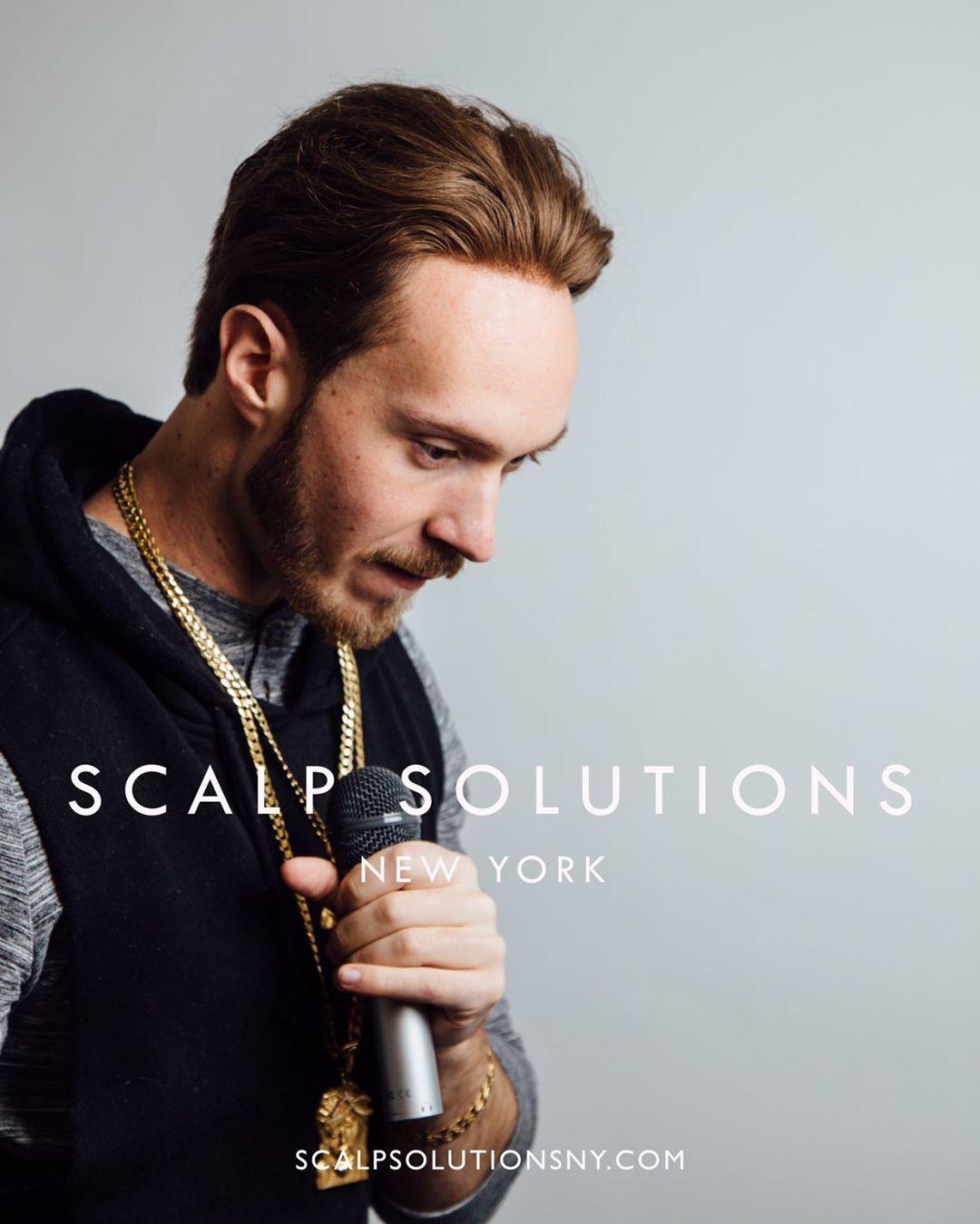 Selection of hair system adhesive tape depends on skin type too. If your skin is oily, then there is the probability that any adhesive will break down quicker. For example, even an adhesive that works on normal skin for four weeks can come down in 2 to 3 days. For oily skin, Lavivid's Extenda Bond Plus Strip Lace Tape is the best fit because it can go for a longer period, even on skin that is oily. Similarly, the tape type must be decided with caution if your skin is sensitive.
Liquid Adhesives
Now let us talk about liquid adhesives for hair systems, wigs, and topees. Liquid adhesives are of two types, i.e., soft bond and hard bond. The first type is the most popularly used liquid adhesive; while the hard bond adhesive is hazardous, it is not used widely as it poses serious risks to damaging the hair system and the wearer's skin. Secondly, liquid adhesives are either solvent-based or water-based. They have the stark difference of color that the former is white while the latter is color-less or transparent.
You can choose between water-based and solvent-based liquid adhesives based on your preferences. Solvent-based adhesives have a longer fixate life but are a mess during application. Also, these adhesives are always transparent liquids. If we talk about water-based adhesives, they are white, and they become clear when they dry up. Also, these adhesives are gentler on the skin. If you choose water-based adhesives, Lavivid's Toupee Glue Walker Great White is a perfect option, and if you prefer water-based adhesives, Lavivid's Walker Tape Ultra Hold Hair System Adhesive is the perfect recommendation. Liquid adhesives could easily be stored for one year.
Whether it's tapes or liquid adhesives, the best place to get them is Lavivid because we offer a huge variety of different solutions and materials. Consider your hairpiece's type and kind before getting an adhesive because the right hair system adhesives make all the difference in making your hair system as realistic as possible!
---
---
Writers Cooperation:
LaVividHair is seeking for blog contributors who know and love hair. If you know alternative hair or hair related accessories, if you have great understanding of hair trends and fashion, if you are expert in hair care, if you have any experience with salons or celebrities, if you would like to share your experience to help people just like you make the right choice, now contact us at support@lavividhair.com to be a blog contributor. Let's discuss the details then.