Tips on How to Find Hair Loss Treatment at Home
June 17, 2021
Blog
Views: 1797
It is very convenient for a lot of people to know hair loss treatment at home. As is known to all, everyone will lose hair. No matter where you are living, you have to face a big problem that there is always a lot of hair you need to clean up. Hence, it is very tough for people to clean hair in every corner of your house. Now, you can learn some useful tips to clean your house. 
It is very common for you to see hair falling in every part of the room and cleaning the room must be the most miserable thing, especially some easily neglected corner in your home where it will hide a lot of hair, which makes cleaning up more difficult. Therefore, you should know a few tips for cleaning your house. 
First of all, how to deal with the hair in your toilet? At first, you can use water to make the hair wet so that hair will stick together. Thus, you can sweep it with a broom. When you are taking a bath, you have to keep in mind that you need to cover the drain with old silk stockings first so that all the hair will be intercepted. After that, you can use the discarded toothbrush to roll it on the ground and throw it into the dustbin. I am sure that this method can help you deal with a big problem at home. 
In addition, what you really need to clean the sewer is a plastic string or thread. You can cut this plastic string into a fishbone shape. Then, you use it to clean the hair, which is convenient and effective.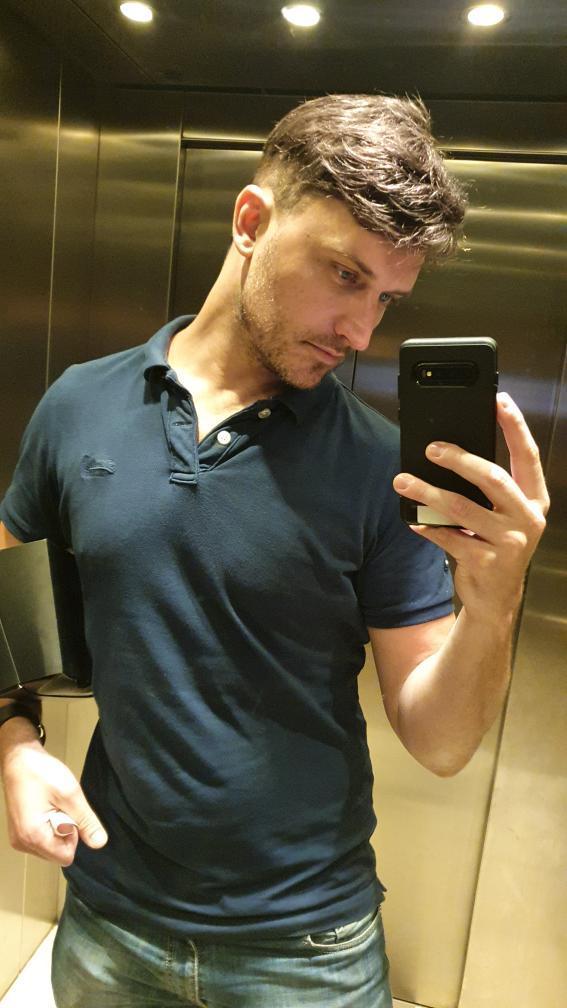 If there is a lot of hair on the ground, it must be unsightly. What's more, if it is not cleaned up in time, it also will be potentially harmful to people's health. You can put a pair of old silk stockings on the broom, due to the electrostatic effect, hair and dust will be easily absorbed on the silk stockings, which is very useful to clean up. 
There is a fantastic tool that you can use to help you clean up your home. I am confident it never fails. It is the double-faced adhesive tape that has received a lot of appraisals. You can stick the double-faced adhesive tape to the groom and completely cover the bottom of the groom for 4 centimeters or so. You only need to stick it to one side and you can use this side to clean the hair. This tip can make your home like a new one. 
It is easier for housewives to clean leather sofa. When it comes to cloth couches, a large number of housewives will feel extremely miserable because it is very tough to clean this kind of sofa. However, there are also some methods to finish this tough task. The simple way to clean your house is to use tape. You can use it in each place where hair falls. In addition, you can also glue away some snacks like chips, cookies that children love eating. 
Only when you use the right hair loss treatment at home can you feel more comfortable and confident. Though you will still feel angry from time to time, you will be more efficient and swift to finish these trivial chores. You can not prevent your hair from losing so that you can not avoid this problem. Therefore, you have to accept this phenomenon and you have to find a few good approaches to solve or treat these problems. 
When you wash and dress in the morning, there will always be some hair that is metabolically falling off on the back of your clothes. It is difficult to deal with hair falling on your T-shirts, let alone the sweater. You can buy a small device which is aimed at cleaning hair and other substances. You can use it to sweep back and forth and all the hair on the back is wrapped in the small device. 
At present, when it comes to hair loss treatment at home, I am sure that you have been confident enough to face this big problem. Currently, hair should no longer be a tough issue for you. When you are planning to clean your home, you can search online for some useful tips so that you will be happy and relax.
---
---
Writers Cooperation:
LaVividHair is seeking for blog contributors who know and love hair. If you know alternative hair or hair related accessories, if you have great understanding of hair trends and fashion, if you are expert in hair care, if you have any experience with salons or celebrities, if you would like to share your experience to help people just like you make the right choice, now contact us at support@lavividhair.com to be a blog contributor. Let's discuss the details then.