How To Clean The Hair Systems For Women
November 14, 2021
Hair Replacement for Men
Views: 1371
Learning how to clean your hair system is an important step in maintaining your hair system. Whether you have a stock or bespoke hair system for women, using hair system adhesive or hair system tape is a simpler process than you may believe.
Washing your hair system on a regular basis is essential for a long hair system lifetime, since glue residues, oil accumulation, and dust can harm your hairpiece over time. Not to add that if your hair system is not cleaned on a regular basis, it may begin to smell. 
Though the majority of these stages are the same for all hair systems, cleaning techniques differ based on the substance of your hair system. To completely clean your hairpiece without harming it, you must first establish whether it is comprised of synthetic or human hair.
When washing synthetic or human-hair hair system, you should have the following items ready ahead of time: 
A hair system support is being used to keep the hair system in place while it is combed and groomed;
A brush particularly developed for use with hair systems;
A bathroom with enough space to wash and style your hair system.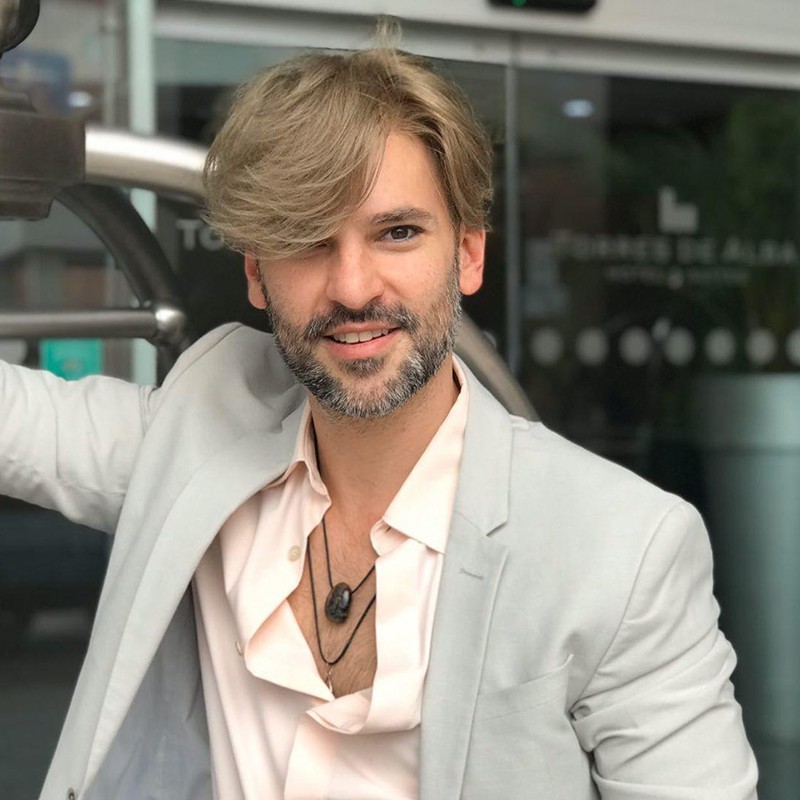 Cleaning Instructions for Synthetic Hair Hairpieces 
If your hair system is made of synthetic hair, make sure you clean it properly.
Brush your hair gently while it is still dry. A hair system support comes in handy during this procedure since it helps you to comb the hair system without squeezing the surface layer.
Place your hair system in a jar filled with cold water. If you put the stopper in your bathroom sink, it should function well. Remember that hot water will harm synthetic strands, so always use cold water!
Soak the whole hair system, including the strands and roots, in the conditioner. Remember not to brush your synthetic hair system when it is damp, as this might cause harm. 
Now that your hair system is moist, it's time to shampoo! Apply a little amount of synthetic hair shampoo to the palms of your hands and gently massage it through your hair system. 
After a moment, completely rinse your hair system with cold water. Remove any shampoo debris that may have accumulated on the base or strands. 
If there is any trapped debris on your hairpiece base, now is the time to remove it.
Once your hairpiece has been thoroughly cleansed, add a synthetic hair conditioner. Spread a substantial amount of conditioner between the strands of your hair system with your hands. Allowing the conditioner to get into touch with the bottom of your hair system may cause hair knots to release and loss of hair. 
Allow the conditioner to rest in the hair system for a few moments before properly rinsing it out. Your hair system should be spotless.
Cleaning Instructions for Human Hair Hairpieces 
Though the fundamental cleaning technique for human hair systems is comparable to that of a synthetic hairpiece, the materials utilized are vastly different, and certain processes differ. If you've discovered that your hair system is composed of human hair, make sure to do the following steps: 
Brush your hair softly while it is still wet. A hair system support comes in handy during this procedure since it helps you to comb the hair system without squeezing the surface layer. Don't tug on the cap too hard. Always inspect the back of the base, as it is more prone to tangles than the rest of the hair system.
It's now time to wash the hair system. Warm or cold water can be used on human hair, however, hot water should be avoided since it might damage and dry up the hair. Allow water to stream from the top of the hair system downwards, making sure that the water is equally dispersed throughout the hairpiece. 
Squeeze away extra water and use a shampoo designed specifically for human hair systems. Put some shampoo in your palms and massage them together to produce a froth. slowly massage the shampoo on the hair system.
If the bottom of your hair system has absorbed oils from your skin, flip it inside out and carefully wash the inside of the cap with shampoo. 
Rinse off all shampoo thoroughly and softly from top to bottom, taking care not to scrape or crush the hair. 
This is an excellent moment to eliminate any stuck-on debris from your hair system base. 
To administer conditioner, start at the ends of the hair system and work your way up, omitting the hair system's roots entirely.  Let the conditioner remain on the hair for two minutes to absorb completely.
Rinse away any traces of conditioner gently, taking care not to pull or push on the hair system too much. 
Though you probably avoid getting your hair system filthy in the first place, dust and oils will accumulate over time. 
To have the longest potential hairpiece lifespan, it is critical that you follow a regular hairpiece care practice, especially when it comes to cleaning and moisturizing your hair system.
---
---
Writers Cooperation:
LaVividHair is seeking for blog contributors who know and love hair. If you know alternative hair or hair related accessories, if you have great understanding of hair trends and fashion, if you are expert in hair care, if you have any experience with salons or celebrities, if you would like to share your experience to help people just like you make the right choice, now contact us at support@lavividhair.com to be a blog contributor. Let's discuss the details then.