Tips for Choosing The Right Partner on the Hair System Road
March 07, 2021
Blog
Views: 735
This part right here is going to be all about choosing the right partners. 
We're going to first start this by talking a little bit about why laVivid is the right choice for you inside of the hair system markets. we're going to talk about kind of the state of the industry. 
What Makes LaVivid Special?
As far as moving forward for a great price with great products. This is not a brand-new factory that is making products, that you're going to be exposed to a lot of inconsistency, a lot of malfunction and things like this. Now, that's something that you may find in other products from other sources, you may find that some of the hair systems that you get that arrive at your door, may not be the highest quality. You may order one thing. The color might be a little bit off, you may order one thing, and it wasn't produced exactly right. 
You're not going to get that with Lavivid. Their partner factory has twenty years of experience, and that's something that should be noted. Lavivid also has their very own factory, and this right here is something that's really, really advantageous for the reason being that they can really keep on innovating and they can keep on producing new models. They can launch new techniques, new types of hair systems, all sorts of things that will keep you looking your absolute best. 
LaVivid, of course, gets all of their hair from ethically sourced places. Every single strand of hair that arrives inside of one of your hair systems is going to be ethically sourced, meaning that it was voluntary, and this means that all hair sold or exchanged was done so fairly and ethically. 
This is not the case in every single part of the toupee, hair system, Wig, extension market. There are places that get their hair from unethical sources, but this isn't the case with LaVivid so you can rest easy at night knowing that your money is not funding a bad operation. 
Where is LaVivid Located?
LaVivid has two offices, two warehouses as they have one in Asia, and then they have one in California. 
The company itself is registered in California. One of the really important things to Lavivid, and it's extremely important to have this on your journey through having a hair system, is really great Customer service. Lavivid cares about customer service because they ultimately know that they have to take care of you. 
The individual was buying a hair system, the individuals that need a hair system, that are affected by hair loss inside of their life. Ultimately they're trying to serve and help you look and feel your absolute best. Because of this their staff seventeen and a half hours a day ready to take phone calls, and if you email them, you will get a response within twenty-four hours maximum. 
That's just incredible. The fact that their entire volume of emails and phone calls that are going to get back to you in at most a single day. Now, there are two different phone lines for you to call depending on what time of day it is, and they are:
Monday-Friday, 9:00 AM – 5:30 PM PST,  TEL: 626-581-9123
Monday-Friday, 5:30 PM – 2:30 AM PST,  TEL: 909-895-6421 
So if you have any questions, you can call them, any time of day really seventeen and a half hours a day, which is most of it.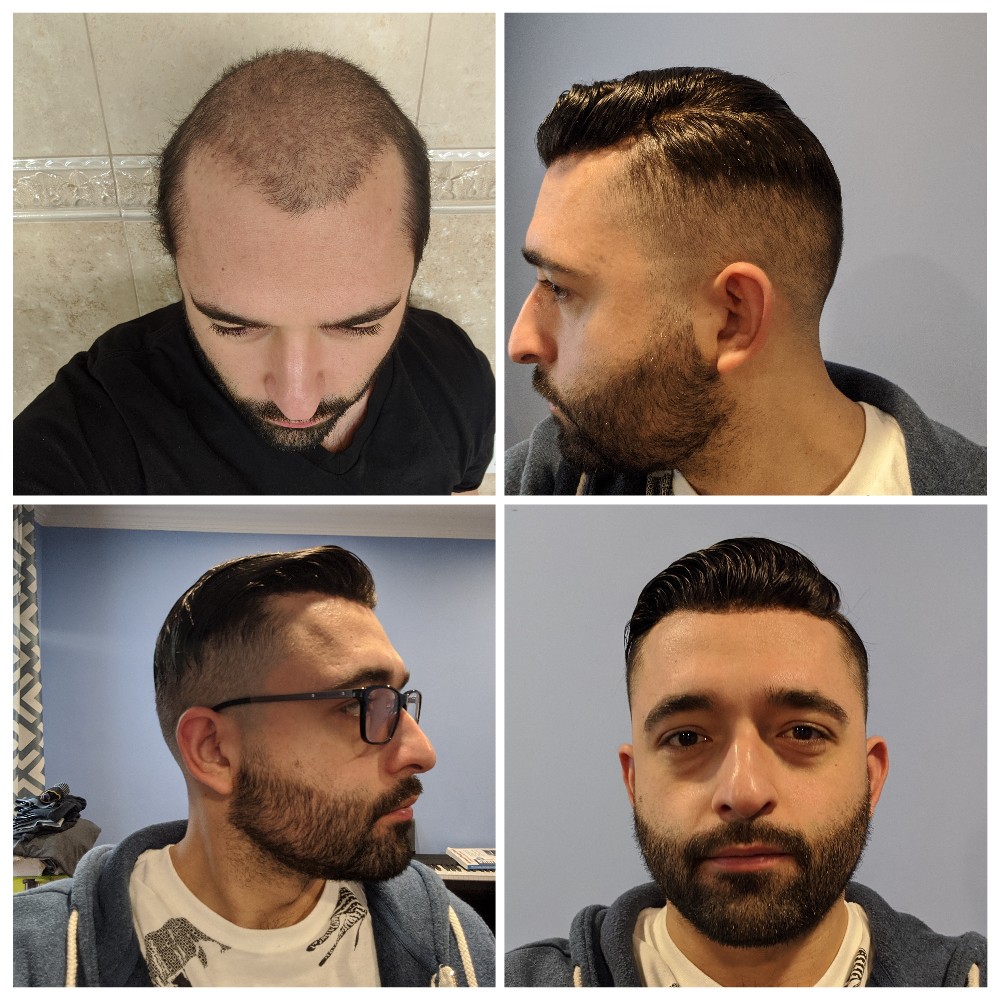 LaVivid Recommends Hair System Stylists and Salons in Your Area
LaVivid has done a lot of the hard work for you. They have found stylists that are specially trained to actually cut in the hair system for you. You can find LaVivid's partner stylists through this link here: https://www.lavividhair.com/salon-shop. 
How to Find a Hair System Salon Locally
You may not have someone that is very, very close that Lavivid is exactly partnered with because of this I want to tell you a little bit about the market, and what you're going to find as you go out and you start having conversations. 
So there's a couple of different types of businesses out there inside of the hair system world. First off, you have the distributors and the producers of the hair systems like LaVivid, for example, they produce and they distribute or they sell hair systems directly to you. Now what you're going to need is you're going to need to find a partner, a stylist, a hairstylist that can work with the hair system. They can prepare your head, your scalp. They can prepare the hair system, they can attach it and they can cut it in your units. That is one option that you have. These are specially trained people. In general, you'll find that there are a couple of different offerings that they have. 
One is a monthly kind of hair subscription club type membership where you pay a monthly fee, and they'll take care of a prearranged service for you. Now, this is something that may be good for you if you want a long-term relationship with a long-time partner. There is also a one-time cut services available you can bring your hair system. You can say, Hey, I bought this hair system online. I would like to have it cut in. I would like to have it installed and they will do that for you. 
What Kind of Hairstylist You Should be Looking for?
One of the most important things that you can do if you decide to partner with a hairstylist, specially trained in hair systems, is finding someone that has the heart of a teacher. 
There are individuals out there that understand the pain of hair loss, and ultimately they want to help you on your journey to feeling and looking better and they will help teach you some of the skills like I am teaching you right now. 
Through this E-course, there are others out there that don't have that interest in mind. They just want to make some money, and that's okay too, but what I really recommend if you need a little extra help is you find someone that has the heart of a teacher. Now you're probably saying, Gee, how do I find someone that has the heart of a teacher? 
That's a great question. So what I'd like to do as I'm searching for individuals that have a heart of a teacher is I like to find the places that will offer the services and I'd like to call him up directly, and I'd like to tell him my situation. I'll say, Hey, my name is Jake, I have a hair system here that I would like installed. I'm really looking to learn more about this right here. Do you can teach as you go through this process? 
Like, How do we'll not really offer to teach you. In fact, they may be a little bit more protective over information. Others may try to help you on your journey generally, having a conversation with someone and finding out that you guys connect is a great start. If you connect with someone, they're more likely to help you on your journey, so this is something that you have to watch out for in this. 
What Other Options Available if You don't want to deal with a Hairstylist?
If you choose to not deal with a hairstylist at all, and that's talking about LaVivid pre-cut Hair System service, which is where they will actually take your hair system that you buy and you can say, Hey, I want this exact hairstyle right here. I want to look like Justin Bieber at this moment with his hairstyle. You send them pictures, you send them some stuff which we'll talk about in another section, and they'll cut it down in exactly the way that you want it. So that is another option for you, although it is a bit more advanced and something that you will have to consider. 
So all in all, this section is to tell you that Lavivid is a great company that cares about customer service, They are going to be there for you through email and through phone messages, so no matter whatever you're going through, if you need a little bit of help beyond this E-course, you can, of course, reached directly out to them, and they're going to be there within a phone call or with an email back to you in the next twenty-four hours.
---
---
Writers Cooperation:
LaVividHair is seeking for blog contributors who know and love hair. If you know alternative hair or hair related accessories, if you have great understanding of hair trends and fashion, if you are expert in hair care, if you have any experience with salons or celebrities, if you would like to share your experience to help people just like you make the right choice, now contact us at support@lavividhair.com to be a blog contributor. Let's discuss the details then.