How To Choose A Toupee To Match Bio Hair Density?
November 28, 2021
LaVivid News
Views: 1259
"Invest in your hair – it is the crown that never fells off"
When you decide to get a toupee; one of the foremost things for consideration is the right hair density. The toupee or the wig should match perfectly with your bio hair to give an overall natural look.
What is bio hair density?
Bio hair density is basically the number of strands per square centimeter on your head/scalp. So in simpler words, the hair density would be more if there are more hair strands on your scalp.
There are different levels of hair density from which you can decide which will suit you the best.
There is light density, light to medium density, medium density, and medium to heavy density from which you can choose the perfect one for your head. These densities will give you a clear idea about where you stand and of what level you require a toupee.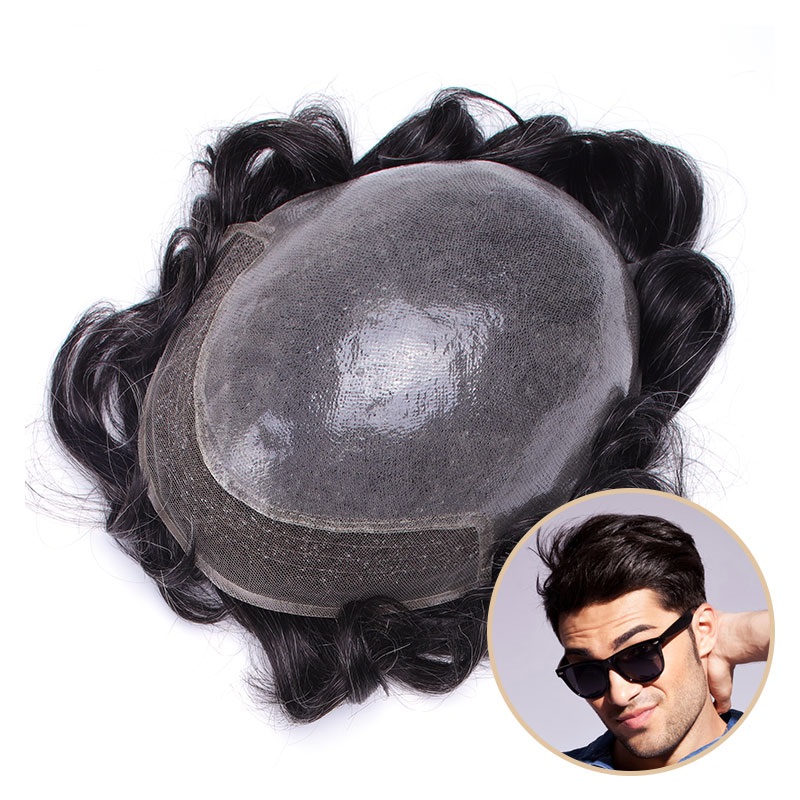 How to match your bio hair?
One of the ultimate goals of any person opting for a toupee is to match the hair density perfectly with their own bio/ natural hair. Sometimes it is easy to decide just by having a look at the toupee whereas most of the time you need to consider many factors such as the base material, the synthetic fiber from which the strands are made and at times age factor also plays a major role in matching bio hair with the toupee.
According to research, as you get older, natural hair becomes less dense. For instance, if you are 25 years old then the toupee for you will be having a density of about 120%.
It is a common mistake that if a person is losing natural hair then he should opt for a toupee that is heavily dense. This is not the right practice and you may end up getting a very artificial look with a heavy dense toupee. A wrong toupee might garner attention for all the wrong reasons and will appear to be immensely unnatural.
Explore Lavivid hair accessories and toupees for a clever look
How to choose the perfect toupee to match bio hair density?
As stated above, the foremost way to select a toupee to match with the bio hair density is to go for the base material as this is the material that holds the hair densities so the toupee largely depends upon its material, durability, and hair thickness. 
Bases can be of different materials such as skin bases, lace bases, and a fine welded mono lace crafted toupee which suits the medium and heavy density bio hair perfectly.
The perfect toupee is the one that matches the color of bio hair. You need to find the right shade of the toupee to blend perfectly with your natural hair. Once the toupee matches your own hair, it will give the perfect natural look.
Diligently select the texture and length of your toupee. If you have Afro-American hair, you just can't opt for silk textured toupee as it will look unnatural and will not blend with your own hair as well.
Length plays an important part while selecting the perfect toupee to match your bio hair. If you have short hair, you cannot opt for long hair as the blunt ends at the bottom will appear to be artificial.
The base size also plays a vital role when you opt for a toupee. A large base size covers the majority of your hair which lets it blend with the bio hair more easily. You can opt for a large base-sized toupee which will cover most of the hair even if there is a slight difference between the color of the bio hair and the toupee.
Be very vigilant when choosing a toupee and make sure it matches perfectly with your bio hair as this is one of the most important aspects when getting a toupee. Lavivid Hair is just the right place to help you in selecting the right one for you. It is a lifetime investment and this will reflect on your personality so make no mistakes and opt for the best one that looks like a part of you.
---
---
Writers Cooperation:
LaVividHair is seeking for blog contributors who know and love hair. If you know alternative hair or hair related accessories, if you have great understanding of hair trends and fashion, if you are expert in hair care, if you have any experience with salons or celebrities, if you would like to share your experience to help people just like you make the right choice, now contact us at support@lavividhair.com to be a blog contributor. Let's discuss the details then.