How to Avoid Hair System Smell
December 21, 2021
Hair Replacement for Men
Views: 2878
Imagine wearing your hair system as normal and someone points out that your head smells unpleasant. It is one of the most embarrassing things to know and is enough to shatter your confidence. Hair wigs are made of synthetic or human hair that starts retaining smells if not cleaned properly.
To continue to feel comfortable and happy about your looks and smell good, here are some tips and tricks to keep your hair system smelling fresh.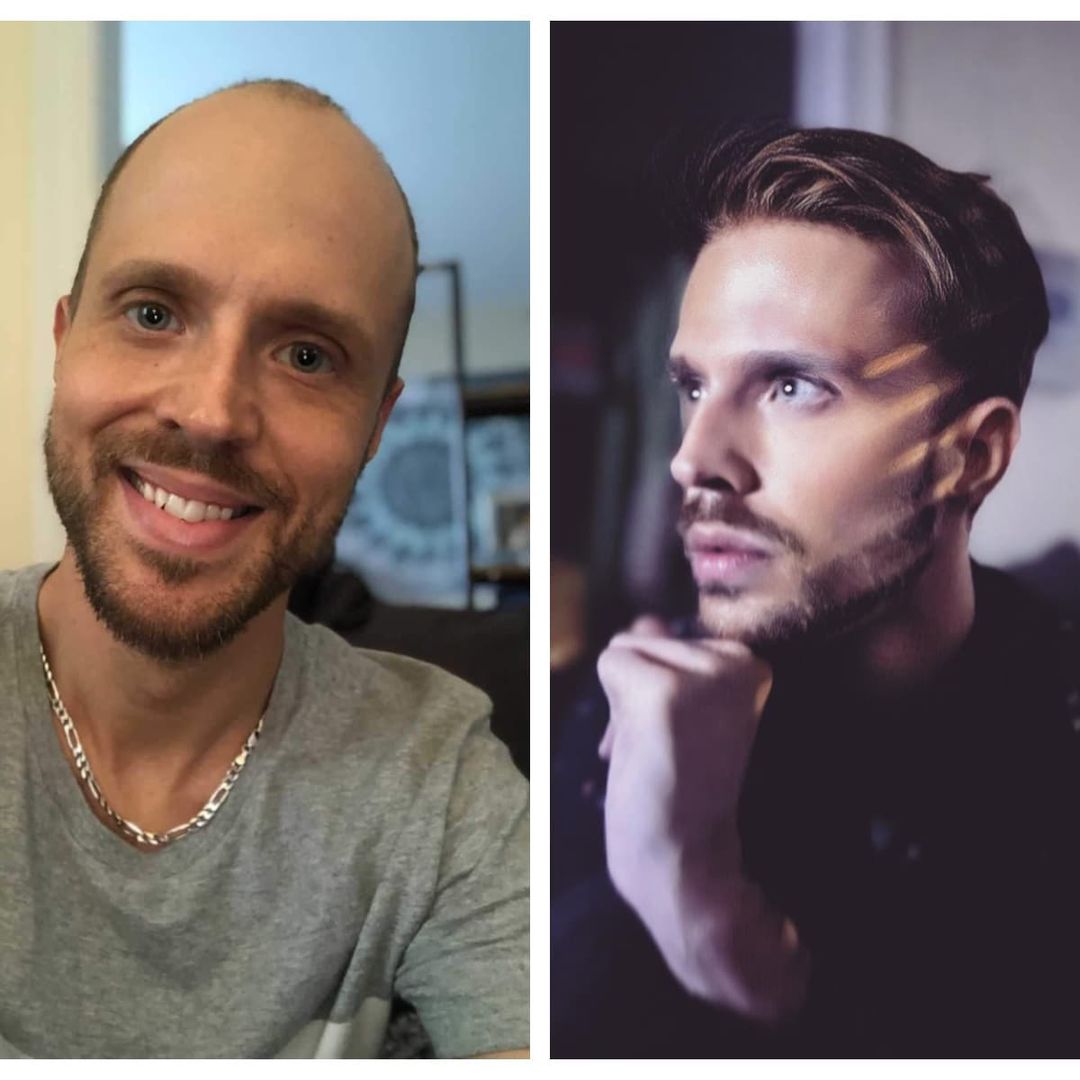 Check How You Wash and Care for Your Hair System?
If you are a beginner and purchased a hair system a short while ago, you might not know how to clean it properly. Although caring for human hair wigs is a lot like caring for natural hair, there are some differences that you need to understand.
Washing the hair system regularly is essential for avoiding bad smells. How often you should wash your toupee depends on your usage, lifestyle, activities, and other factors. If your hair system gets exposed to dust, smoke, ad other smells or you exercise often and it sweats your scalp, the hair systems will accumulate those smells.
Even humidity can cause smells in hair systems along with sebum build-up. If your hair system gets exposed to bad smells every day, you should wash it every day. The second most important thing is drying your hair system completely. Damp hair or excessive humidity can cause smells therefore after washing the hair system, you should always dry the hair completely by letting them air dry in an airy spot or using a hairdryer on no heat setting.
If you store your hair systems in a container after wearing them for longer periods, always clean, wash and dry your hair system completely before storing it in a box. If you take it off and wear it again regularly, place it in a spot that doesn't have bad smells. Avoid placing the hair systems in the bathroom, or kitchen. Leave it in a spot near a window that receives air so even if it contains a little sweat, it should dry off.
Practicing good hygiene is the best way to avoid hair system smells.
Smell From Natural Hair
To prevent smells in the hair toupee, it is recommended to dry your natural hair completely before you wear the hair system or keep the natural hair dry at all times. If you wear a wig on your natural hair, placing the hairpiece on a mass of damp hair is going to cause musty smells. So, dry off the hair completely and attach the hairpiece.
Dryer Sheet
After a few weeks or months of using a hair system, you may realize that it starts losing its fresh scent and is beginning to accumulate scents that are not bad or good. If that is happening to you, use nice smelling hair conditioners to make your hairpiece soft and good-smelling.
If the smell persists, use a dryer sheet to eliminate the unwanted smell. It is a temporary fix but it can eliminate odors in a short while. Grab a dryer's sheet and push it onto the hair system to gently wipe the build-up in your dirty hair system. Being gentle with the hair system is crucial to not damage the hairpiece or let loose the hair strands. Using the dryer sheet is effective in gently removing the dirt particles, sebum build-up. You can also use a wig brush or shake off the hair system to get rid of the excess particles that are casing smell. It can considerably remove the smell and give you a fresh hair system in less than a minute so you can put it on and go about your day.
Clean with Baking Soda
Baking soda is hands down the best thing at home supply for removing all kinds of smells. Baking soda can soak up the smells as it acts as a neutralizer to nasty odors.
Especially when it comes to synthetic hair, the baking soda remedy can work wonders in removing smells from your hair system. Keep a small jar of baking soda at your dresser or sink for quick washing. Take a teaspoon of baking soda and dilute it in some water. Apply this mixture to all the hair strands especially the lace and leave it for a few minutes. Wash to remove the baking soda particles and condition as you normally do.
The second way of cleaning with baking soda is for deep cleaning the hair system. Fill a bowl with cold water and mix in a few teaspoons of baking soda. Soak the hair system in this mixture for 20-40 minutes and wash. Baking soda can leave a chalky residue if not cleaned properly therefore, it is recommended to keep the water running through it until you can't feel any small grainy particles in between the hair strands of the hair system.
Apply Apple Cider Vinegar 
Apple cider vinegar is another natural neutralizer that can remove the toughest smells from any hair system. If your hair system wasn't used for a while and has moldy smells, apple cider vinegar can even remove that. Apple cider vinegar is a natural product that doesn't harm hair however it may slightly lighten the color of some hair wigs. Mix a few teaspoons of apple cider vinegar in warm water and soak the hairpiece. Soaking the hairpiece for an hour can get rid of chemicals from hair sprays, and the funky smells.
Take out the hair system and look for residues. Apple cider vinegar would have loosened the particles such as dandruff or sebum, or dirt in your hair system. Afterward, wash the hair system with cold water as regular and use some hair system conditioner to remove the smell of apple cider vinegar. Apple cider vinegar can add shine and softness to human hair wigs as well. Once the smell is eliminated and the hair system is clean, practice good hygiene habits to avoid build-up that can cause the smell.
These easy tips and tricks can help you remove the smell in hair systems with products that are already in your kitchen or laundry. Fresh and clean hair wigs let you wear the hair systems with great confidence and style.
---
---
Writers Cooperation:
LaVividHair is seeking for blog contributors who know and love hair. If you know alternative hair or hair related accessories, if you have great understanding of hair trends and fashion, if you are expert in hair care, if you have any experience with salons or celebrities, if you would like to share your experience to help people just like you make the right choice, now contact us at support@lavividhair.com to be a blog contributor. Let's discuss the details then.