How Often Should I Wash My Hair Systems
October 13, 2021
Hair Replacement for Men
Views: 937
When do you know you need to actually run maintenance and clean up, or take off the unit and reinstall it and run cleanup on it? There seem to be various opinions you've heard because the different people will have a different opinion on this.
The general you'll probably hear is two weeks to three weeks. Generally speaking, you don't need to have a set rule. Instead, it would be better for you to go with how the hair is starting to feel and if it's starting to get less secure over time. It may have things to do with temperature or seasonality. It also depends on humidity, the weather condition, which directly influences how long the tape will last before it started lifting a lot.
That's what you have to judge by, you have to feel when is it starting to lift a lot and if it is starting to feel uncomfortable. It's really hard to put into words but you'll start feeling the tape slide down and get on your bio hair, that's when you know you'll probably want to change it out and do the maintenance on it. Just go with how it feels on your head, that's the best telltale sign. Let's put it another way, if you feel that your hair system could come off really easily without any effort, that's when you know it's probably time to go ahead and take it off and reapply a new coat of bond and do your whole cleanup.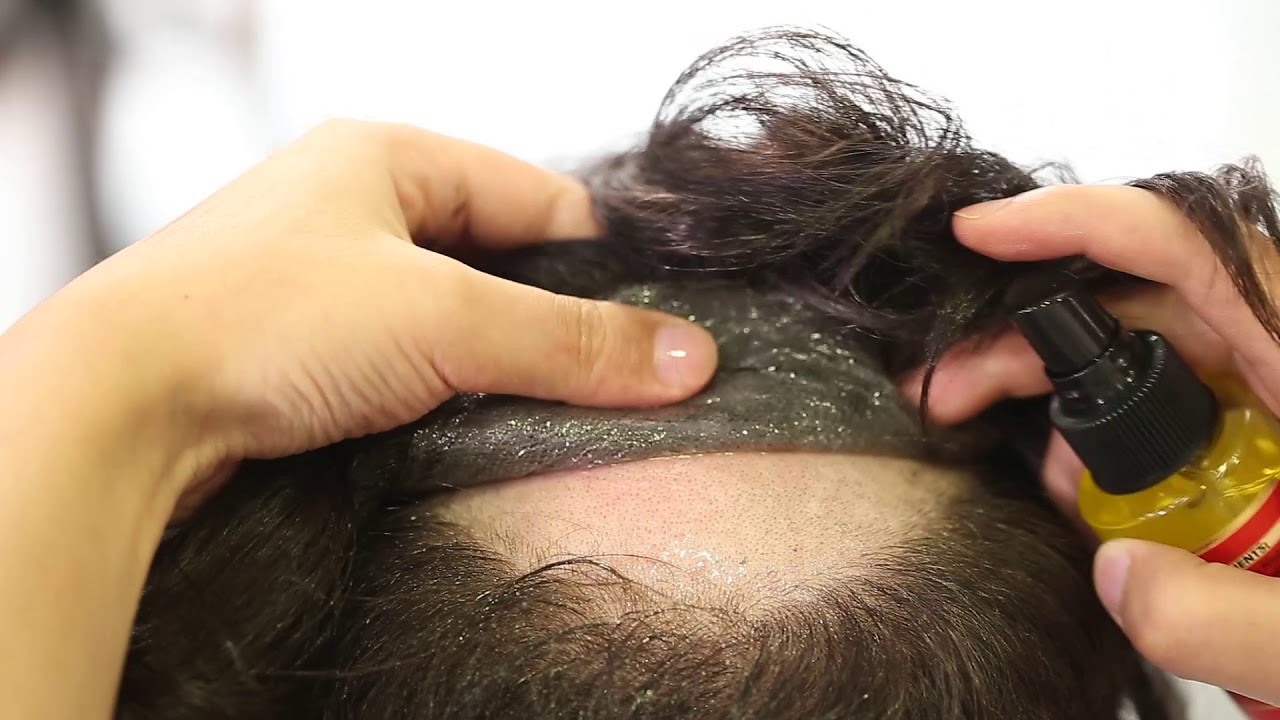 It's just something you get a sixth sense for the longer you've been wearing a hair unit, so you have to ask yourself does it hurt if you actually leave the unit on for a month straight without doing cleanup? The scalp still looked fine when you took it off, it wasn't really dirty or anything. It smelled a little weird but that's why you shampoo your scalp and your unit before you reattach it. 
To be honest, there are no really bad health benefits to waiting a month. If the sweat gets trapped and your pores closed, your body is a really well-oiled machine, it's going to excrete the sweat through other parts of your body. But there is another factor you have to take into account. That is the growth speed of your hair beneath. If your hair grows so fast and makes you feel uncomfortable, you have to shave it regularly according to your living habits. So you can wash your hair system while re-shaving your head.
---
---
Writers Cooperation:
LaVividHair is seeking for blog contributors who know and love hair. If you know alternative hair or hair related accessories, if you have great understanding of hair trends and fashion, if you are expert in hair care, if you have any experience with salons or celebrities, if you would like to share your experience to help people just like you make the right choice, now contact us at support@lavividhair.com to be a blog contributor. Let's discuss the details then.