How to Choose the Affordable Non Surgical Hair Replacement?
July 13, 2021
Blog
Views: 1408
How much is non surgical hair replacement? The prices of different hair units vary. Today, we introduce several good products at reasonable prices to you. If you are satisfied with one of them, don't hesitate to buy now. 
Compared to the surgical hair transplant treatment, the non-surgical hair replacement is more pocket-friendly. If you do not pursue extreme wearing comfort, buying an economical hair unit is not difficult. However, some hair units offered at low cost can only be used for one or two weeks. Frequent purchase of a new system costs more than you think. 
The average cost of a mediocre hair replacement is 100-200 US dollars. To save money in the long term, you can buy one that is a bit expensive while has a long life span. The cost of a hair toupee is affected by multiple factors. To some extent, the price can reflect the overall performance and quality of the product. 
Let us have a look at these hair toupees that are of good quality and worth purchasing. 
Hades Hair Unit for Men Online
In terms of durability, Hades stands out among lace hair systems. Using the strongest lace material, this product is way stronger than other average lace hair units. At the same time, it boasts the advantages of lace, contributing to the high breathability and lightweight of the system. 
The hair base is made of German lace instead of French or Swiss lace, lasting a longer time. The hair density is 120%. Such a hair system costs 306 US dollars. Its replacement period is 6-9 months. If you maintain it well, over half a year you do not have to replace it with a new one. 
The original hairstyle is a bit wavy and it is versatile to any hairstyle. The knots are bleached by skilled craftsmen so that they are invisible from the outside, making the hairpiece undetectable. 
Helios Hair System for Bald Men
This is a high-rating product in the LavividHair store. It is made of a full Swiss lace base which is very light and breathable. Helios offers 64 colors to choose from. You are sure to find one that suits your skin and hair colors. Another pro of the Swiss base is the softness, so you will feel comfortable to wear, no itching. It is not as strong as the German lace, but it is softer.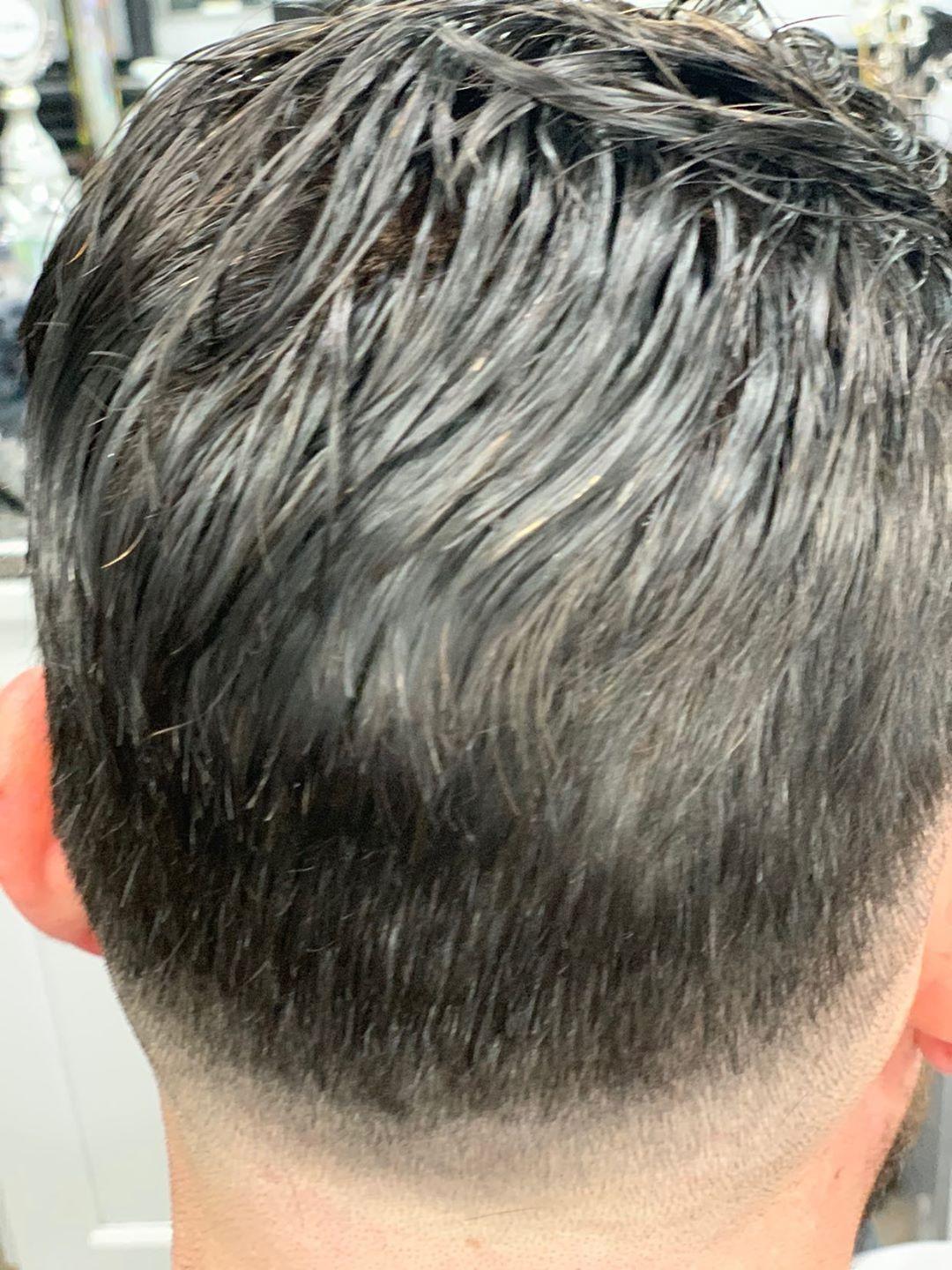 How much is non surgical hair replacement of this one? The original price of the product is 348 US dollars. Buy it now and you can enjoy a 20% discount. Spend 278.4 US dollars and you can take it home. The hair density is 80-90%. It can last for 4-6 months. Under good maintenance, it can be used for half a year. 
Ares Men's Non-Surgical Hair Replacement
Another product that is on sale. The original cost is 349 dollars. Now it is only 279 dollars. It is also the lace base hair system. Different from the above two, the hair base is made of French lace with poly skin around so that you can cut and bond the base more easily. The hair density is 95%/ You can do any fashionable hairstyles after wearing the toupee. The replacement period is also 4-6 months. 
Mirage Toupee for Men
It cost 299 dollars but now only 239.2 dollars. It is one of the most cost-effective products in our store. Mirage toupee is highly popular among customers because of its ease to use and realistic appearance. We have 65 colors in stock now from brown, gray, black to blonde.
The transparent thin skin is undetectable. You will feel like wearing another skin on the scalp. The hair system can produce a secure fit and it can be attached to your head firmly. The replacement period is 2-3 months. 
Apart from buying a hair toupee, you also need to care for it. Good maintenance can save you money in the long run. How much is non surgical hair replacement depends on the type of hair toupees you buy and your needs If you want to buy a toupee that mimics the real scalp, you can buy the silk hair unit which costs over 380 dollars. 
To conclude
The expensive product does not necessarily suit you. If you want to find a quality yet affordable product, you can take our recommendations as a reference or come to our store to find more good merchandise.
---
---
Writers Cooperation:
LaVividHair is seeking for blog contributors who know and love hair. If you know alternative hair or hair related accessories, if you have great understanding of hair trends and fashion, if you are expert in hair care, if you have any experience with salons or celebrities, if you would like to share your experience to help people just like you make the right choice, now contact us at support@lavividhair.com to be a blog contributor. Let's discuss the details then.