How Much Does A Men's Toupee Cost and What Are Its Types?
March 16, 2021
Blog
Views: 2023
If you are looking for a good hair replacement then you might think about how much is a men's toupee costs? You should know about a toupee that is a wig comprising of synthetic hair and sometimes natural hairs. You may be suffering from hair loss problems due to stress and a polluted environment. This can make you feel embarrassed. To get rid of this embarrassment you can opt for a good toupee at reasonable prices.
How much is a men's toupee and its varieties
Many manufacturers will offer you this non-surgical mode of hair replacement and it is a marketing method that will remain unbeaten. Although a variety of toupees are present in the market each one has its style. It is a bit possible that you can be confused between the prices of different hairpieces. The price of different toupees can vary from $100-$2,000. Here you can get information regarding different hairpieces and their cost:
1. Lace Hair System
The lace hair system is one of the most widely-used products in hair replacement techniques. It is really hard to detect excellent Lace systems. It consists of a lightweight and breathable material that ensures your comfort and prevents most of the allergic reactions as well as injuries to the scalp and skin. You can see an undue strain on the hairline because of repeated use of this lace hair system. It comes with an invisible pleating and bleached knot that makes the hairline look as natural as possible. The range of lace hairpieces lies between $180 to $250.
2. Skin Hair System
Skin Hair System is made from the lightest and most ultra-thin poly ever made for a Hair System. Each hair is placed into the 028mm ultra-thin poly skin that is transparent and is also angled at V-loop. There are no chances of the appearance of any knots because each hair is injected one at a time. It takes the shape of your head and almost adheres to the skin items. It is not a long-term Hair System and it lasts only about a month. It provides a truly natural hairline. The cost of a skin hair system ranges between 80 to 220 dollars.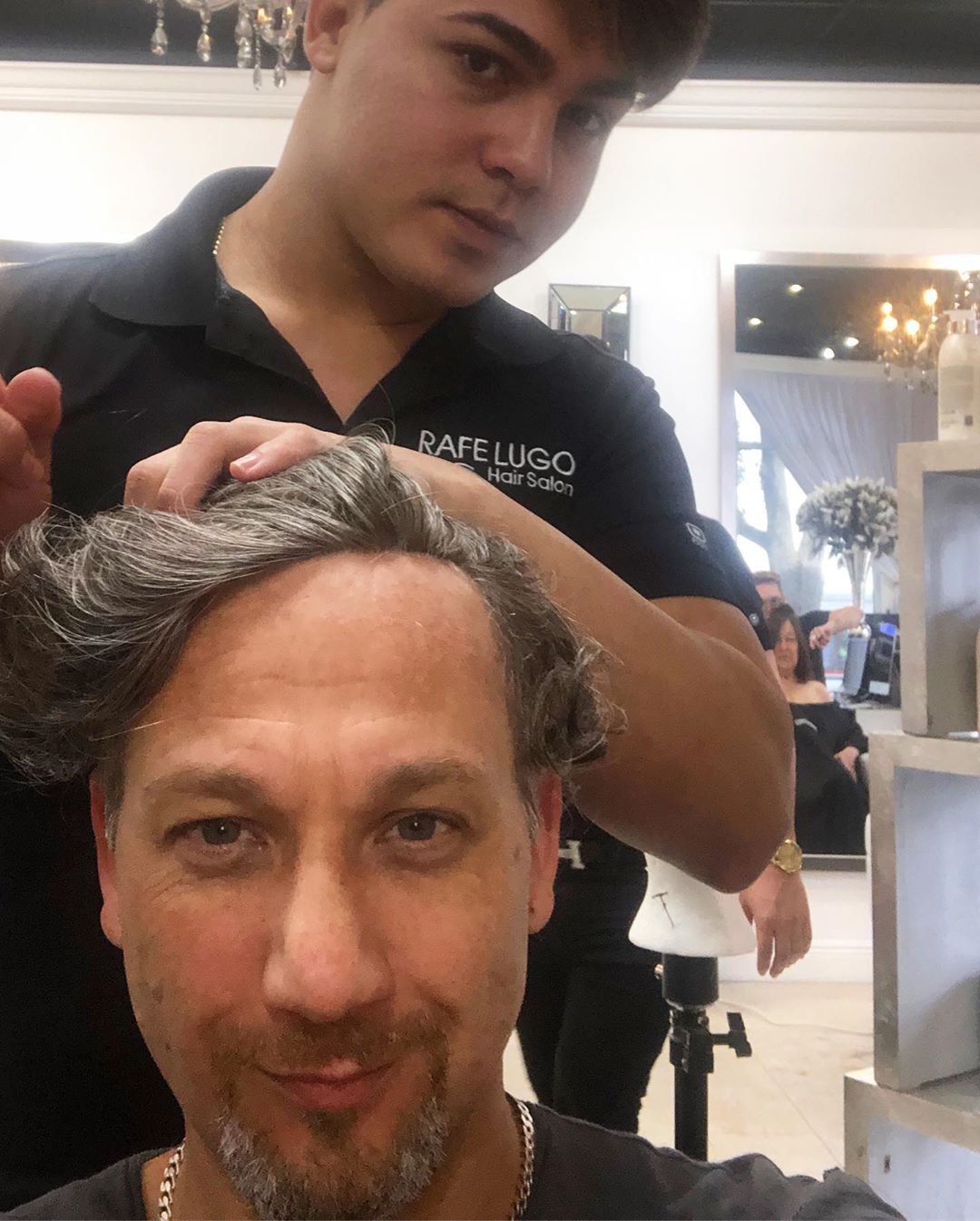 3. Mono Hair System
This mono hair system has a 0.12# fine welded mono base with hand-sewn stitching for finer shape and extra durability. It consists of a strong and airy base material. Its 70% hair density makes it well-suited to people who have very thin hair. How much is a men's toupee costs depends upon the technique used and this hair system uses a single knot method that is one knot per hair is used all over this mono hair system to give the whole base an undetectable and realistic effect. The knots are very finer to see even though they are not bleached. It comes in different hair colors to meet different needs. It will cost you around 180 to 350 dollars.
4. Silk Hair System
Silk top hair systems are also termed injected lace. The base of the silk hair replacement system is made with two layers of mesh material, which includes a silk mono top and under a layer of lace. It uses the method of Silk top that is one of the most realistic knotting methods. It doesn't use any knots on the base and gives a natural look to the hairs as like it is growing out of the scalp. It also has five clips sewn onto the lace that makes it easy to put on the hairpiece and take it off. The price of a silk men's toupee can vary from 200 to 210 dollars.
Conclusion 
Always give preference to sieved hair wigs and don't forget to maintain its hygiene. You have to be careful while using this product if you are allergic to any kind of material or have sensitive skin. Don't try to scratch or pull the hairpiece and prevent yourself from using any cosmetic product for hair patches. If you need more clarification about how much is a men's toupee costs then you can visit for reasonable rates for hair systems and can get better hairpieces for yourself.
---
---
Writers Cooperation:
LaVividHair is seeking for blog contributors who know and love hair. If you know alternative hair or hair related accessories, if you have great understanding of hair trends and fashion, if you are expert in hair care, if you have any experience with salons or celebrities, if you would like to share your experience to help people just like you make the right choice, now contact us at support@lavividhair.com to be a blog contributor. Let's discuss the details then.