Choose the Frontal Lace Hairpieces for Your Receding Hairline
February 07, 2021
Blog
Views: 1101
When it comes to wearing hairpieces, every person's top priority is comfort and breathability. But they also have to make sure that the original purpose of wearing a toupe, i.e., covering up hair loss while achieving a natural healthy look, is still served. The breathability and comfort of a wig depend largely on the type of base you choose to wear. 
Your choice in the base doesn't only affect your experience of wearing a wig but also the price point as well as the longevity of your investment. There are some commonly used bases constructed from different materials, and each of them has its advantages and selling points. 
Best Base for Your Hair System 
While at first glance you can't tell the difference between bases, you need to learn more about the specifications and formations of your wig if you're going to wear it in the long term. Choosing the best hair system requires you to choose the best bases according to your preferences and price range. There are mainly two types of bases that further devise into more types and secondary material and attaching methods. The two main types of wigs are Skin base and Lace base.
The types further delve into mixes and hybrids of these two materials as well as other subordinate materials. 
Have a look at the best hair wig bases used to design top quality hair wigs and custom hairpieces: 
1. 
Skin Base Hair Pieces
The skin base provides the most natural look even from under your hairpiece. While wearing a skin base, you can't tell the difference even in your scalp as it looks just like natural skin. Skin bases are altered according to the colour of your scalp. Skin bases are made mainly from silicon mixed with different materials for different results. They are delicate and a bit harder to handle and fix.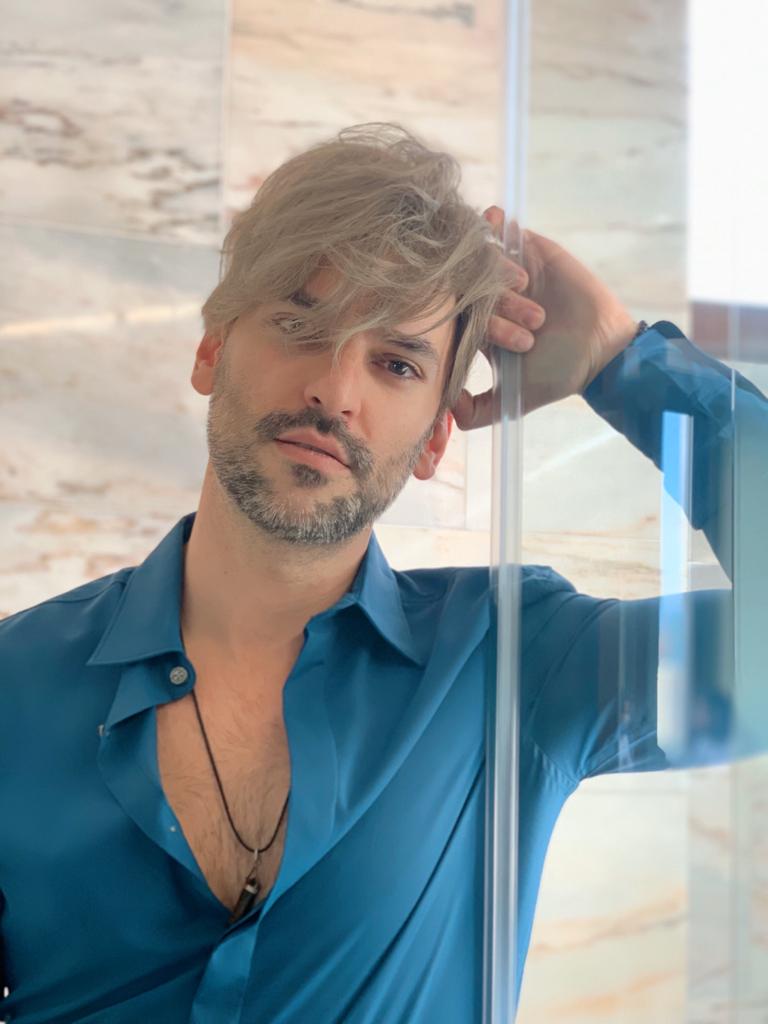 2. 
Lace Base Hair Pieces
Lace hair systems are durable and sit firmly on your head. Due to the mesh quality, they also allow more breathing space to your scalp. They sit close to your skin color and blend in easily. Due to the pliant stretchable material, they typically last longer and are easier to wear and handle. Lace bases branch out into many types of laces. The commonly used lace bases are;
a. Swiss Lace- this lace blends in easily with the skin and is completely undetectable if attached right. They are, however, very delicate and don't last more than a few wears.
b. French Lace- these are the most used lace for the base. They are light and flexible and blend in easily. They are also strong enough to be durable for a long time. They come in a single translucent color that blends seamlessly with the skin. Due to the durability and comfort, these tend to be on the pricey side. 
Frontal Lace Piece for Hairline 
While dealing with hair loss, a receding here line is the first one to occur. Most people initially don't need to cover any hair loss on the scalp or sides, but only the receding hairline. A frontal lace piece is a wig or toupe that is attached to the forehead at the hairline to cover up any receding hair. You can then easily pull your hair back without making it seem like you are suffering from hair loss; hairpiece for men front lace is the most common since a receding hairline is the first symptom to occur in young men, and they are the most conscious about their age.
These frontal hairpieces also blend very easily and are completely undetectable since it's in a very small amount, rather than a full head of fake hair. 
Front Hair Pieces is the best option for men with pattern baldness. 
The most mention-worthy advantage of a frontal hairpiece is mobility. A full hairline allows you to style your hair whichever way you want while maintaining a full, healthy look. Due to the significantly smaller amount of hair, these pieces are very lightweight and can be worn for extended periods. While choosing a hairpiece for men's front lace, you can choose the density as well as determine the shape you want your hairline to take.
Like other bases, these too come with various attachment methods. Frontal hairpieces do come in the standard clip-on variation.
Like most clip-on, these are extremely user friendly and easy to handle. They can be taken or and attached on the go within minutes. However, a worthy downside being the blending and the risk factors. Clip-on can be risky sometimes, especially in a mobile schedule. They can very easily get caught or ripped off. These can also be detectable in case the base doesn't blend properly, or the hairline doesn't form in a natural manner.
The adhesive or double-sided tape bases are much more durable. While these do require a hand in expertise, they can be worn for a long extense of time and still look pretty flawless. Moreover, there is no risk factor when it comes to the stability of the wig. The adhesive or tape residue can easily be removed with a solvent and proper care. 
You can get the best frontal hairpieces constructed with the finest quality of lace at our lavivid stores. These lace mesh pieces will acquire you with a natural-looking and charming hairstyle. Our lace hairpieces are designed specifically for your needs and are durable to the core. These will blend flawlessly with any skin and hair color.
---
---
Writers Cooperation:
LaVividHair is seeking for blog contributors who know and love hair. If you know alternative hair or hair related accessories, if you have great understanding of hair trends and fashion, if you are expert in hair care, if you have any experience with salons or celebrities, if you would like to share your experience to help people just like you make the right choice, now contact us at support@lavividhair.com to be a blog contributor. Let's discuss the details then.