Finding the Right and Fashionable Wigs for Men Online
October 25, 2022
Blog
Views: 736
Hair is one of the main features in the body that will boost confidence. When it comes to men, they want to look good all the time, and their hair is one source through which they feel confident. Therefore, they need to have the thickest, most luxurious, healthy hair. However, different factors nowadays make the hair thin and cause hair loss and thinning. 
Wigs for men are one way you can enhance the style if you have thin or less hair. they will add to your confidence and comfort. However, finding the right wig can be challenging, especially if you are a beginner and don't know how to find the ideal wig. This article will find information about the best wigs that will save you a lot of time and money. So, let's jump into the article and see the impressive features.
How to Find the Right Wig For Men?
Before purchasing wigs for men, let's see what you should look for in a wig.
1. Deciding on the Price:
The wigs can be very costly and heavy on the pockets, but you can also find some less expensive wigs in the market. Therefore, when picking a wig, it is essential to select its price range. When selecting the price range, you need to look into the wig's material, the type of can used, and the wig's quality. All of this will make it either an expensive wig or a cheap quality wig.
2. Maintenance of the wig:
Another thing that you need to check before purchasing a wig is maintenance. The wigs need a lot of care and styling. Therefore, if you are ready to commit to the care of the wigs, you can get high-maintenance wigs. But if you are not ready to style them, keep them clean and untangled, then it is best to purchase the low-quality wigs that you can discard after one use.
3. Right fit:
You also need to find the wig that fits you perfectly. Try the wigs you like and ensure they fit nicely on your head. You don't want a petite wig that will feel suffocating on the head. Also, you don't need a wig that looks very big on your head. Choose the right size that looks good on your face. Also, you need to choose the right color for the wig. Always make sure you pick the color that compliments your skin tone.
4. Comfortability:
When going for wigs for men shopping, the main thing you need to check is comfortability. You need a lightweight wig that feels like you are not wearing anything. Furthermore, the wig should be breathable to produce proper air ventilation so that you can wear it even in the summer. With comfort, you also need to check the durability of the wig.
Best Wigs for Men
Finding suitable wigs for men is a challenge because you need to find the quality and style in one wig. Lavivid Hair is the best place to get men's hair systems and wigs. They have a massive collection of high-quality, durable, and comfortable wigs. You will find all kinds of styles and colors for the wigs.
Let's look at the wigs you can find on Lavivid Hair that are perfect for men.
1. Bradley Men's wig for baldness | Full Cap Lace Wig | 100% Hand Made: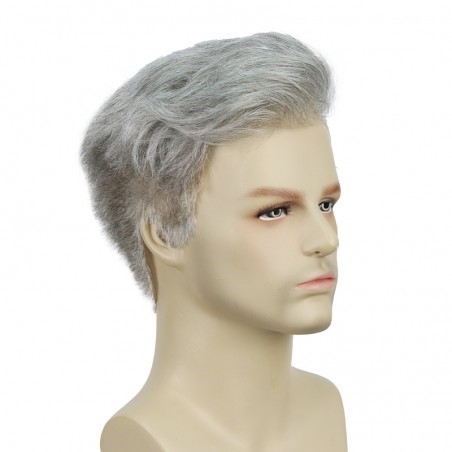 The first wig that we have from Lavivid Hair that is amazing for men is the Bradley Men's wig. This wig is designed for men who are facing immense hair loss and hair thinning. The Bradley's Men is made with Indian Remy Human Hair that gives the wig a natural and authentic look. This is a full cap lace wig that is for men who are facing Alopecia or Hypotrichosis.
The best thing about these wigs is that they are breathable and durable. The Bradley's Men has lace in the center, skin in the perimeter, and a skin strip on the top. The knots in the front of this hair wig are bleached to give a nice and blended look.
2. Jayden Men's Wig | 70% Synthetic Hair Blended with 30% Human Hair | Customizable: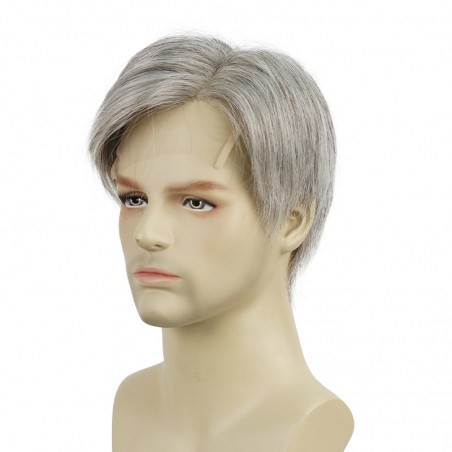 Another impressive wig for men from Lavivid is the Jayden Men's Wig. This is a high-end design that fits perfectly on all face shapes. The hair material used in this type of wig is 70% synthetic with a combination of 30% natural human hair.
In this wig, six different kinds of base material are used, which makes it one of the best and most durable wigs for men on the Lavivid website. The lace front gives this wig a natural appearance, whereas the cap's Mono top makes the hair flow like natural hair. The wig is elastic and very breathable. Hence, this is perfect for everyday wear without feeling hot or suffocated. Jayden Men's Wig can be a perfect wig for everyday wear.
You can also find made different colors in this wig. The colors include black, brown, blonde, and even highlighted hair. Besides this, you can get more impressive and unique colors for this wig.
3. Azriel Men's Human Hair Wig | Fully Hand Made | Suitable for a Faded Haircut: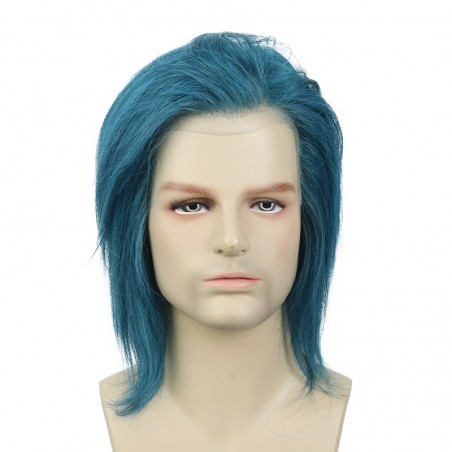 If you are looking for something fun, colorful, and bright, then the Azriel Men's Human Hair Wig is the perfect option. This wig is made with Indian Remy Human Hair. It is 100% hand-made, making it look natural and seamless. The base of this wig is 0.06 to 0.08 mm of poly skin for a blended hairline. The cap also provides a secure fit on the head and makes it very comfortable to style. This wig is also very easy to style and durable; hence this is also a fantastic wig for men available on Lavivid Hair.
Conclusion:
Finding the right wig for men is not an easy task. There are so many things that go before purchasing the wig. If you are looking for a place where you can find good quality wigs, then Lavivid Hair is the best place. Here you will find a vast collection of durable, lightweight, comfortable, and pocket-friendly wigs. 
---
---
Writers Cooperation:
LaVividHair is seeking for blog contributors who know and love hair. If you know alternative hair or hair related accessories, if you have great understanding of hair trends and fashion, if you are expert in hair care, if you have any experience with salons or celebrities, if you would like to share your experience to help people just like you make the right choice, now contact us at support@lavividhair.com to be a blog contributor. Let's discuss the details then.