Something You Need to Know before Buying A Men Hair Piece Transparent Skin
February 02, 2021
Blog
Views: 1037
Men hair piece transparent skin is one of the wig bases available on the market. It may sound unfamiliar to you if you are new to wig wearing. That's why here is an insightful presentation of skin wigs that would help you to create a broad vision about this type of hair system. 
What is a men hair piece transparent skin?  
Along with lace, silk and monofilament, skin is one of the materials that a wig base could be made from. Skin is also called poly, from polyurethane. You can choose it to be either light brown, dark brown or transparent depending on your scalp necessities. Skin bases are used by people with complete baldness, as it blends with the skin tone, offering a natural look and the illusion that the hair is actually growing from the wearer's scalp. 
The hair ventilation technique also helps for this illusion to happen. The strands are ventilated into the polyurethane by hand and are injected rather than knotted. This makes them feel like being part of a person's scalp. If installed correctly, it is very hard to understand that the man is wearing a wig. The best way to enjoy a skin base hair system is to order a custom-made one. If you are buying an off the shelf wig, the skin borders may not correspond to the shape of your scalp, making it look unaesthetic. That's why you are better off giving your head measurements to the manufacturer and they will make a wig of the exact size and shape.   
Advantages 
1. Undetectable
As mentioned above, a transparent skin hair piece never betrays its existence on the wearer's scalp. It just blends with the scalp's tone, making noticing it almost impossible. Only if someone comes really close up and moves the front hair aside, they may detect the thin piece of polyurethane.   
2. Adheres without glue
Skin bases can be installed without glue or tapes, given the vacuum created by the polyurethane. However, some men choose to use glue or tapes to strengthen the hold and prevent air pockets.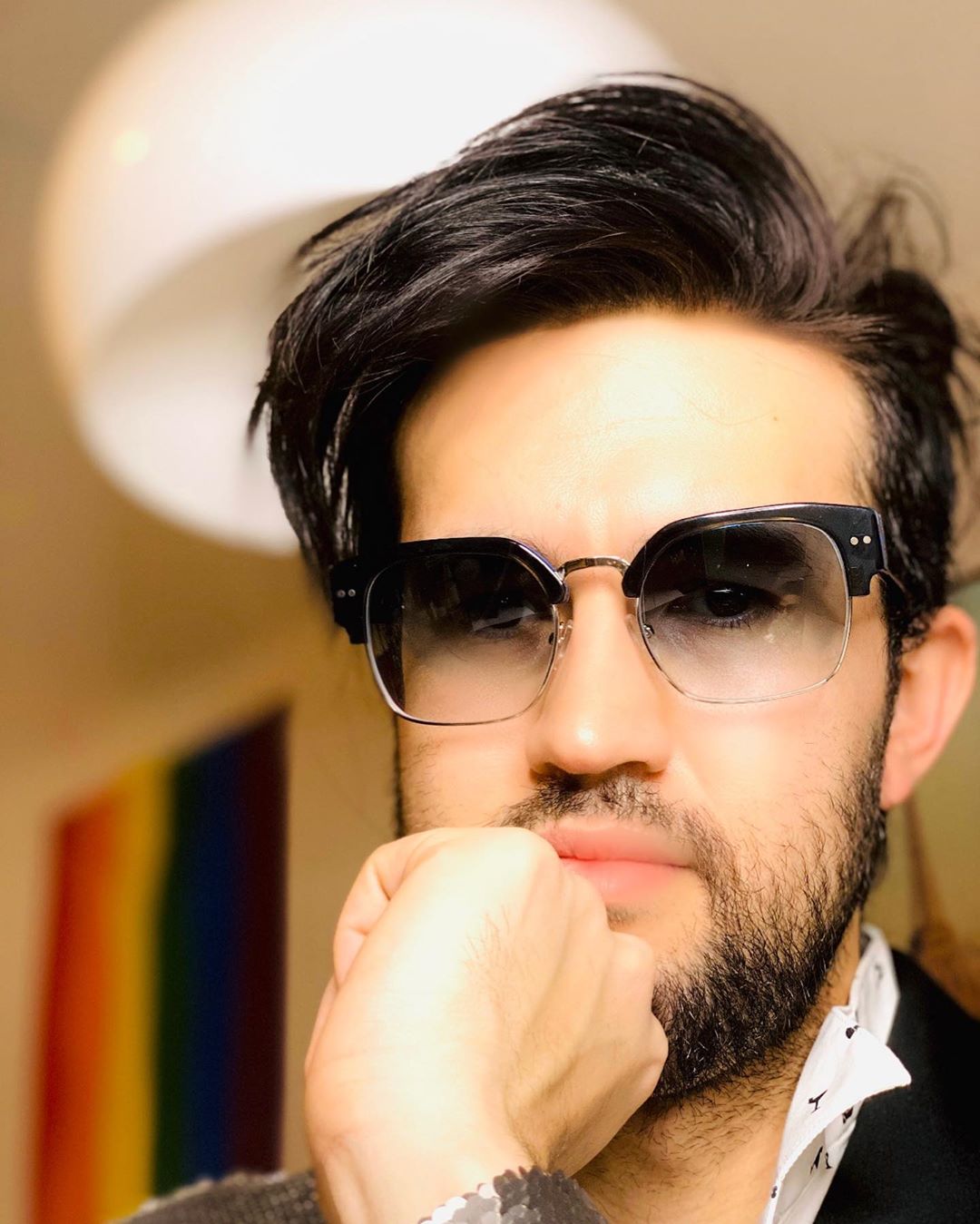 3. Longer-lasting adhesive bond
Adhesive lasts longer on skin than on lace. Therefore, if you seek long-term wear, you are good to choose a poly base. If you are not in a good relationship with liquid glue, you can easily use adhesive tapes. Tapes also offer a powerful bond and are easier to take off.
4. Allows for easy hair manipulation
Since the strands are injected, they can be parted in any direction. You don't have such a possibility with knotted fibers that are made to stay only in one position. Having this perk of moving the hair in any direction allows you to style the hair in many ways.   
5. Keeps the head warm
The skin is sealed and prevents the warmth from escaping the scalp. This makes a poly base a perfect option for people living in areas with cold weather.
Drawbacks  
1. Necessity to take head measurements
To ensure the base lies perfectly on the scalp and doesn't get over the ear or advances too far on the forehead, you have to measure your scalp so that the manufacturer can create a custom wig. 
2. Not breathable
Unfortunately, the skin base is not as breathable as the lace base. The coat of poly is sealed and blocks the circulation of air. This makes a skin base not suitable for hot weather, as it will make the wearer feel hot and sweat a lot, which will weaken the adhesive bond. If you live in an area where the sun is extremely active, you are better to refrain from buying a male transparent skin hairpiece. It also counts if you practice sports intensively as often as every day or every other day. 
Bottom line
To sum up, men hair piece transparent skin is perfect for people who want natural looking hairline and scalp. As the base is undetectable, you will never struggle with people finding out that you are wearing a wig to cover your complete baldness. A skin base is also durable, glue-friendly and allows for hair to be parted in all directions given the manual injection. However, a polyurethane wig is not breathable so you will have trouble wearing it in hot weather. 
---
---
Writers Cooperation:
LaVividHair is seeking for blog contributors who know and love hair. If you know alternative hair or hair related accessories, if you have great understanding of hair trends and fashion, if you are expert in hair care, if you have any experience with salons or celebrities, if you would like to share your experience to help people just like you make the right choice, now contact us at support@lavividhair.com to be a blog contributor. Let's discuss the details then.