What You Can Do When It Comes to Styling Human Hair Long Wig
February 18, 2021
Blog
Views: 1004
7 out of 10 men are suffering from hair loss, according to research performed in 2018. And this statistic is not from one country or a region. Hair loss is a global issue, and it has been around for an exceptionally long time. So, if you are one of the people who are suffering from baldness or hair loss, you do not have to worry because you are certainly not alone in this!
Due to this being a widespread issue, a lot of companies have come up with solutions that may help with hair fall, but the only prominent and effective solution is hair replacement systems.
When it comes to hairpieces, the best way to figure out what is suitable for you and what's not is to know the difference between human hair wigs and synthetic wigs! These are two basic types of hair replacement systems, and with just the correct information, you can make the perfect decision for yourself!
Wigs Made Out of Human Hair
If you want to go with a completely natural look, human hair toupees wigs and hair systems are the only appropriate option for you! Since these hairpieces are made up of real hair, they tend to offer just the right texture and feel! If you are clearer about what exactly you are looking for and what will suit you the best, you might even find yourself a wig that looks exactly the way your natural hair does!
A More Synthetic Option!
A synthetic hair wig is famous for holding its style even after washing. They are a lot easier to afford and are the epitome of convenience. You can say goodbye to your old frizzy hair and falling hairstyles with synthetic hair wigs without constantly worrying about breaking the bank. Every good option has its benefits as well.
Styling Option for Human Hair Wigs
When it comes to human hair with a longer length, you can never go wrong with the styles! If you are one of the people who like to go with a ponytail or just want a style of your own, men's hairpieces human hair long is just the perfect option for you! 
You can either pull them all back, put them into dreads, comb them to the side or simply give them a new haircut!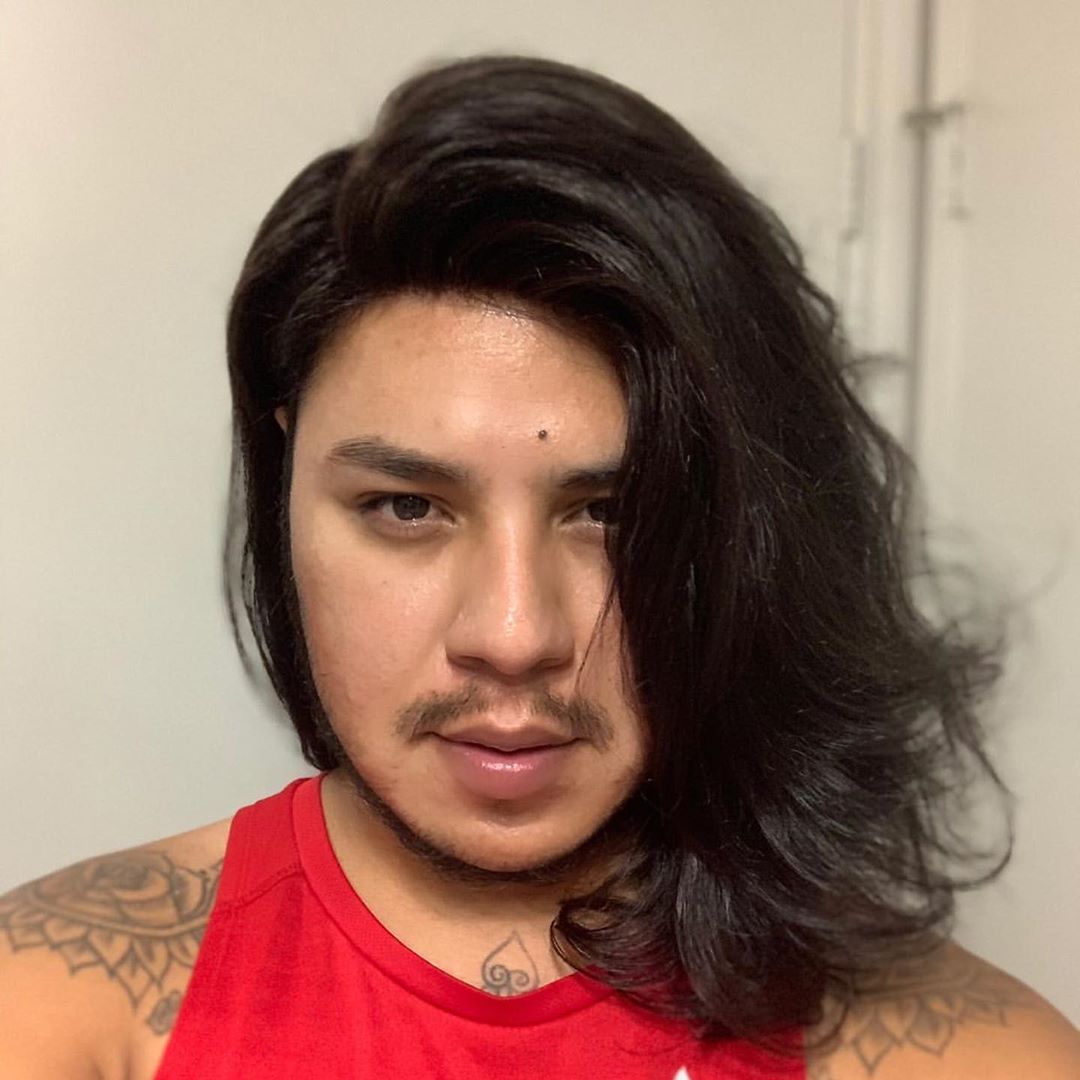 Maintenance and Wig Care Instructions
To make sure that your hairpiece is shiny and looks natural, give it a wash every other day. Before you clean it, brush through the hairpiece to ensure there are no knots in the hair, or else it will be harder to detangle it after it's wet. If you are dealing with a hairpiece that has curly hair, make sure that you use wig clips, and if your hairpiece is towards the straight side, you can simply use a hairbrush to comb it out!
Never underestimate the power of conditioner and shampoo! With just the right products, you can give a new life to your hair system evetime you give it a wash! After you are done cleaning it, make sure to properly let it dry. Never comb through wet hairpieces because that will definitely ruin the natural look of your hairpiece. Even though cleaning is an extremely easy process but if you keep these little things in mind, you can extend your hair system period!
The Importance Of Styling Products With Long Hairpieces
The reason why styling products hold a significant role is that they protect your wigs from the damage caused by hot tools such as blow dryers, flat irons, curling irons, and perms. Even the strongest of wig textures can be damaged; that is why choosing the proper styling product that matches your skin type and wig type is especially important.
Regardless of that, if you are looking to style your hair in a certain way, always make sure to use a heat resistant spray and never put a heating product on wet hair because that is bound to burn them! Styling products are only as good as how careful you are with them. If you go over the board, they can turn into very harmful products for your hairpiece!
Try Different Hairstyles!
Styling a wig and picking a new different hairstyle can be fun, especially when it comes to men's hairpieces, human hair long. Sticking to the same hairstyle is boring and monotonous. Trying out hairstyles is fun. Long hair wigs are the best option if you want to go with a different look. All you need to do is set your wig on a stand, take a pair of scissors, and give it a cut that you think will suit your face!
Make sure that you do not cut it all in one go! Because if you do it and later on you do not like the kind of look it is giving you, you won't really have any other option than to switch to a new one. The best practice is to cut a little bit of hair, try it on, and then see how it goes for you!
Embrace A New Color!
Although nothing can beat your real hair color's beauty and natural look, you should not be afraid to try something new and take a risk. Sometimes your regular hair color needs a shake-up too. And when it comes to personal styling men's hairpieces, human hair long is the most appropriate option since it lets you experience different options!
Lavivid has a very wide range of long hairpieces available for men and if you are looking for one, make sure to give a visit to the online store and find the perfect match!
---
---
Writers Cooperation:
LaVividHair is seeking for blog contributors who know and love hair. If you know alternative hair or hair related accessories, if you have great understanding of hair trends and fashion, if you are expert in hair care, if you have any experience with salons or celebrities, if you would like to share your experience to help people just like you make the right choice, now contact us at support@lavividhair.com to be a blog contributor. Let's discuss the details then.