Does Nathan Fillion wear a toupee?
August 23, 2022
LaVivid News
Views: 1479
Having bald patches on the scalp can be a nightmare for celebrities, as they frequently have to appear on screen for entertainment purposes. As well as, people love to meet and capture pictures with them whenever they are seen in any public place. Hence, to hide unusual baldness, different types of hair pieces and hair extensions are used. Which Toupee is the best and easiest type for men to make their head and hair look incredibly fuller!
It just needs a professional to match the perfect tone of your natural hair with a toupee wig because one cannot buy it without seeking professional help. Usually, celebrities go for a toupee hair wig because it looks natural and easy to wear due to its side adhesives. 
Here we will discuss whether Nathan Fillion is suffering from hair loss or he wears a toupee to imitate natural hair.
What is a toupee wig?
A specially designed wig made up of natural and synthetic hair to cover partial baldness is called a toupee hair wig. It has a special adhesive around the corners to stick perfectly on your scalp and blend in with your natural hair. The more perfectly it blends, the more it will be reliable and expensive. It is the most reasonable and effective way to cover male pattern baldness and can cover most areas prone to male pattern baldness. 
Millions of men worldwide wear toupee wigs to cover empty patches on the scalp. Most celebrities prefer wearing a toupee as a most natural-looking hair extension that could be styled in any of their favorite styles. Let's look at the tips and tricks of toupee hair extension and what are its pros and cons.
Pros and cons of using a Toupee
The most common advantage of wearing a toupee is that it efficiently saves you from getting ashamed due to bald patches.

They look quite natural and smoothly blend in with your hair. Moreover, it can be styled in any of your favorite styles.

It is easy to look at a full head of hair without undergoing expensive hair restoration procedures such as surgeries.

A few of the most common disadvantages is that a professionally natural-looking toupee wig can be very expensive.

It can't be bought on our own rather; it needs professional help to get a perfect match and nice fit.

It needs extra and special care to elongate its life and keep it in the best possible condition.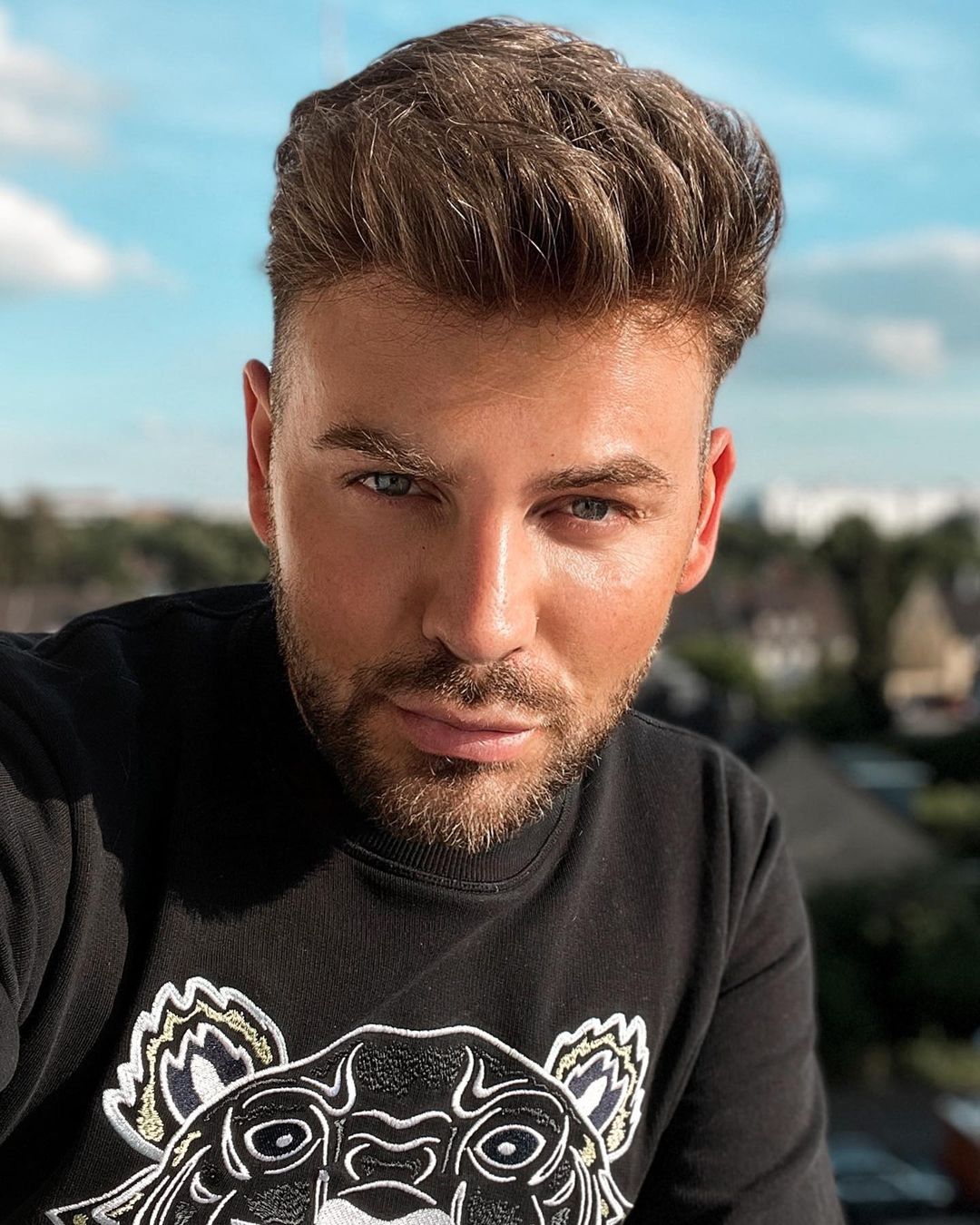 Is Nathan Fillion facing hair loss and wearing a Toupee hair extension to hide baldness?
Nathan Fillion is a top famous Canadian American actor and voice artist known for his unique role as Captain Malcolm Reynolds in a sci-fi TV serial named 'Firefly.' Another TV series named "Castle" also got so much fame due to his outstanding work in it as Richard Castle. In addition, he has worked flawlessly in numerous films, TV serials, Television operas, and theatre productions. 
Nathan Fillion has gained so much fame among young women mainly because of his dashing looks and slaying styles. He has dated many women and recently had relationships with Stana Katic and Kate Luben. However, to have appealing looks for women and gain fascinating stares, men must have a head full of all-grown and healthy hair – whether natural or artificial.
He first gained fame for his role of Joey Buchanan in "One Life to Live," for which he also earned a famous award nomination. He is also famous as a deep voice actor who has recently contributed too many video games with his intense voice, such as 'Halo 3' and 'Destiny.' 
Nathan Fillion is getting popular among the young generation because of their all-natural and flowy hair that is always styled uniquely and perfectly that mostly compliments his personality. We have never found him using any kind of hair extensions or hair wigs, including toupee wigs, and neither has he discussed any of his hairpieces anywhere in the blogs or interviews because he doesn't feel the need to use them. Instead, he has a full head of healthy and beautiful hair that shows the arrogance in his attitude and attracts many young female fans towards him, ultimately making him famous on Twitter.
Conclusion 
Nathan Fillion, a famous has not been affected by pattern baldness yet. He has not made a collection of toupee hair wigs or hair wigs until now. He is well satisfied with his natural hair and doesn't feel the need to change styles by wearing different hair extensions. He can smartly style up his hair which is undoubtedly a blessing for him. He has never discussed or disclosed any facts regarding any wigs or extensions he uses. Therefore, nobody could judge whether he is wearing a wig or he has some well-maintained hair that is always perfectly dyed and styled.
---
---
Writers Cooperation:
LaVividHair is seeking for blog contributors who know and love hair. If you know alternative hair or hair related accessories, if you have great understanding of hair trends and fashion, if you are expert in hair care, if you have any experience with salons or celebrities, if you would like to share your experience to help people just like you make the right choice, now contact us at support@lavividhair.com to be a blog contributor. Let's discuss the details then.