Does Hair Patch Cause Itching?
July 27, 2022
LaVivid News
Views: 630
Sometimes many things may be reasons for an itchy scalp. It may be due to hairpieces, glue, dandruff, sweating, alopecia areata, and other impurities. Scalp pruritus, known as " itchy scalp", it's a common condition that everyone faces in any case. Most people have itchy scalp issues due to seborrheic dermatitis, which is Dandruff and an inflammatory skin condition.  
Dandruff makes skin dry, sensitive, oily hairs, and too much itching.
Other causes of itchy scalp include:
●Fungal infection

●Eczema

●Allergic reaction due to hair dye

●Head lice

●Anxiety

●Diabetes

●Shingles/ Herpes zoster. 
Some serious symptoms of itchy scalp or hair patches require medical treatment. 
●If you have pain 

●Long-lasting itchy scalp

●Sore or swelling
If you don't want medical treatment, there are lots of home remedies that will be effectively helpful for itchy scalp.
●Essential oils

●Apple Cider Vinegar

●Meditation

●Sycyclic acid

●Zinc 

●Green tea 
Does Hair Patch Cause Itching? 
Some people may have an itchy scalp that will happen with the hair system wearers, such as an itchy wig, toupee, or hair patches after installation. If the hair system feels extremely frustrating and itchy after you have done a tough task, start right away or happen later on. Because while installing the hair system like a hair patch, you are using cosmetics glue for fixing, and if the client has extremely sensitive skin, they will have scalp issues. 
Reason for Hair Patch Itchy
There are five common reasons why your hairpiece is or feels itchy and how to get rid of an itchy scalp.
Lack Of Maintenance
This would be a general issue if you did not maintain or not take your wig off, whether it's made of real human hair wigs or toupees become itchy. Of course, anything needs maintenance if you are not taking care of it while sleeping, sweeping, etc. They will reduce life span and cause dryness, dandruff hairs, itchy scalp etc. it's important to wash your wig or hairpiece regularly and take it off while sleeping. That will keep the clean hairpiece and prevent itchiness, even allowing your scalp a chance to breathe and get clean.
After all, oily and dirty natural hair can also lead to itchiness and increase hair fall of real hairs.
Dandruff or skin conditions
It's also possible your scalp feels itchy if you're wearing a wig and unable to scratch. It will make things worse.
We suggest using only those hair care products specially designed for this type of skin condition, and If the hairpiece doesn't come with a wig cap, you have to choose one that could help with the itchiness and make the scalp breathable.
Hair coloring
Many people like to color their hair using harsh bleach and have to blend it with hair patch/ hairpiece colors. However, this also causes scalp or hair patch itching because bleach may cause too much dryness and these colors have the harm chemical properties that can mean even more discomfort.
Here is a solution: if you don't stop hair coloring, you should use coconut oil and massage your scalp with soft hands after applying hair colors. Leave the oil on your scalp for 2-3 hours to help soothe your skin and help relieve any remaining itchiness.
Cheap hair systems
this is the basic thing that is possible to cause itchiness. If you use the cheapest low-quality hair patch or another hair system, whether you use a hair toupee or wig. A low-quality base material and installation method by knotting could be the reason for itchiness. The low-quality base material is not breathable, and sweating or dryness may cause itchy.
A hair system can last longer, so invest in these products undoubtedly, because health is preferred over style. So, invest money into a high-quality wig or hairpiece from a well-known brand that sells high-quality products. 
Remember the following tips in mind when choosing a high-quality hair system.
●Choose a comfortable, perfect hair system and style

●Breathable material should be preferred

●Select only high-quality hair system

●A human hair system is best than synthetic

●Select the appropriate base type ( like soft laces system)
Allergic Reaction to Bond or Glue
One of the most common reasons for itchy scalp is cosmetic glue used while hair pieces are applied. The hair bond or adhesive is allergic to your scalp, and sometimes hairpiece comes with certain properties of synthetic hair that also cause itching for some wearers with extremely sensitive skin.  
However, if you feel allergies in the middle of the scalp, you've only use tape or glue at the perimeter. Is it also possible the base material causes any allergic skin problems? Therefore, we suggest using soft laces, base material, wig, or hairpiece that also gives comfort and soothes your skin. 
A tape or glue is sometimes uncomfortable, especially on summer and hot days, so you switch to a different brand or type of hair system that reduces the hair patches itching. 
Itching and burning occur due to a severe type of allergic reaction to using adhesive or glue because bond or glue can cause a lot of inflammation in your scalp. 
Keep the following tips when using adhesives or glue.
●Before Wearing the hair system by using glue, you must test the patch on hand for several hours to see whether you suffer from any irritation or itchy. 

●Avoid using Latex hair bonding glue. That is not good for hair system application.  

●Remove glue as soon as possible and wash your head Luke warm water.

●Relax your scalp for some time 

●Don't use a hair patch or other hair system while sleeping or sweeping.

●Consult the doctor if you have pain in patches.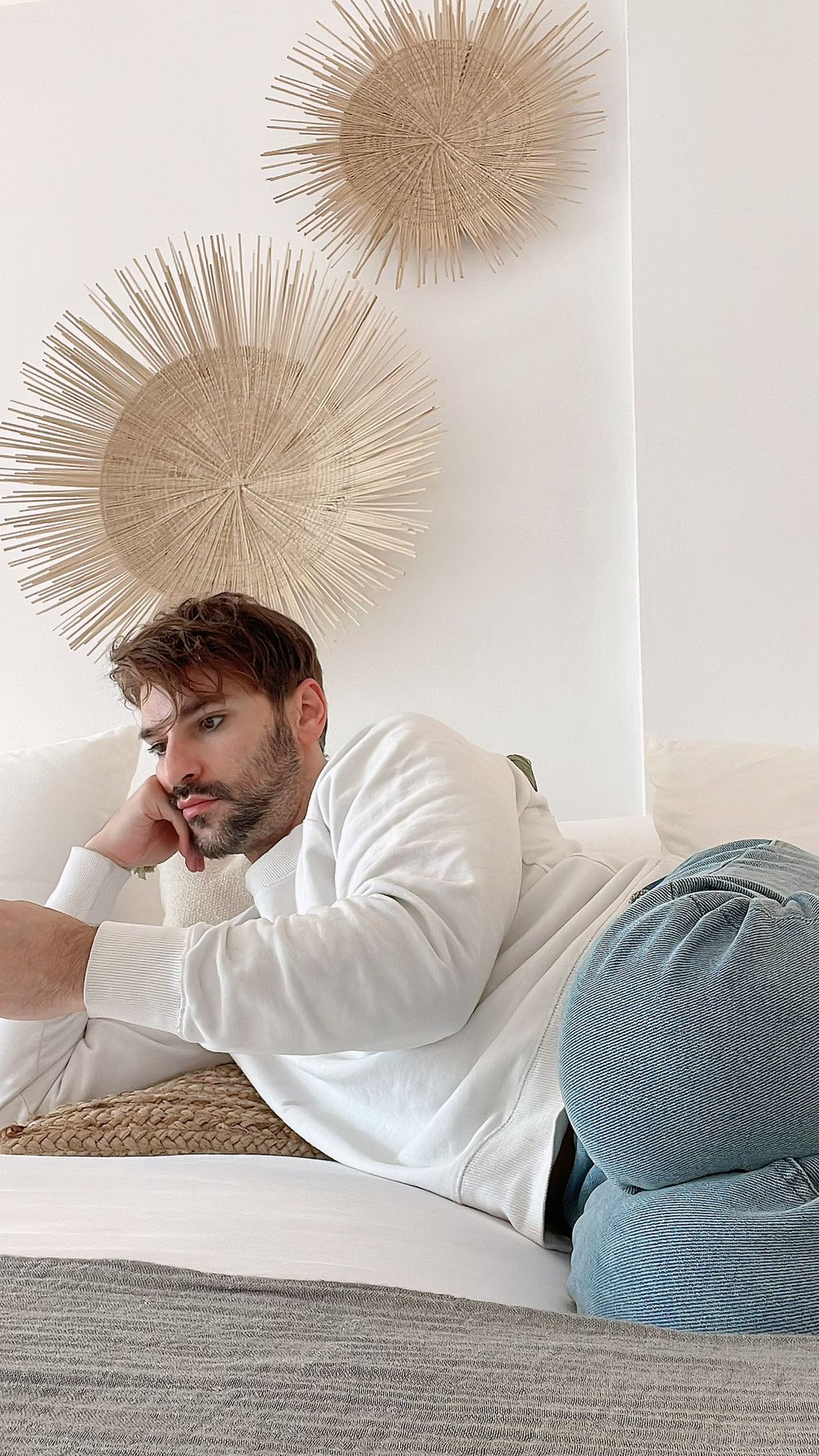 Sweat Too Much
On hot summer days, sweating is common whether you are wearing a wig ) or toupee or not. 
Some people have lots of sweating. So, when you are wearing a hair patch, it is more likely to cause scalp sweating. Furthermore, it's uncomfortable all day because moisture does not easily pass through some of the base materials of the hair system. In the end, it's the itchy scalp or allergies.  
So, keep following tips to reduce the scalp's itchy hair system due to sweating.
●Avoid full skin or a monofilament base material, especially in summer.

●Prefer base material that has better ventilation

●Soft laces or thin laces wig prefer to use.

●Wash your scalp with a medicated shampoo daily.

●Avoid heating elements 

●Add a scalp protector to your hair system.
Not Shaving
Experts prefer to properly shave a certain scalp area where the hair patch application is needed. That helps apply smoothly and perfectly fix the scalp for a long time. Some people are prone to razor burns or ingrown hairs, and others may have itching scalp sensitivity as their hair grows. So, avoid using razors and follow this suggestion. Before applying the hair system, prepare your scalp and wash it with antibacterial soap daily.
What are the home remedies for reducing itchy hair patches? 
If you don't want medical treatment, you can follow these home remedies to soothe your scalp and reduce itchiness effectively.
Use Apple Cider Vinegar
This has antibiotics, anti-fugle, and anti-inflammatory properties that help to reduce itching scalp. 
Organic coconut oil / Peppermint Oil / Tea Tree Oil
Organic oils contain lauric acid, saturated fat with antimicrobial properties that will solve the itching problem for the entire body. Coconut oil l, tea tree oil, and peppermint oils may be helpful for itchy scalps caused by eczema. It may also help combat head lice. Peppermint oil is best for reducing dandruff. It will soothe and calm the scalp. 
Meditation
It may be helpful to reduce stress and anxiety and also effectively get rid of itchy scalps caused by anxiety. Its effect on eczema.
Zinc pyrithione / salicylic acid Shampoo
According to the study, dandruff may cause some hair care products. Many shampoos have zinc pyrithione on histamine levels. If you are using daily shampooing provides the itchiest relief. Others may be too drying for the scalp and cause an itchy scalp. So it would be best if you used shampoo 2-3 times a week instead of daily use.
The salicylic acid-based shampoo is best to solve itchy scalp issues that are caused by psoriasis and seborrheic dermatitis. Salicylic acid has anti-inflammatory and antibacterial properties and can exfoliate the skin effectively for the itchy patches associated with psoriasis.
---
---
Writers Cooperation:
LaVividHair is seeking for blog contributors who know and love hair. If you know alternative hair or hair related accessories, if you have great understanding of hair trends and fashion, if you are expert in hair care, if you have any experience with salons or celebrities, if you would like to share your experience to help people just like you make the right choice, now contact us at support@lavividhair.com to be a blog contributor. Let's discuss the details then.