Have You Experienced Men's Wig Toupee?
January 01, 2021
Blog
Views: 1395
Men's wig toupee requirement is fulfilled by a specialized hair store in the city. If you have the skills of choosing the top-notch model with all features then you are the winner. Battling against baldness is not over once you spot the hair unit at a store, especially for males. You have to get the exact hair unit that is best in all aspects of your bald head. I would suggest you get an expert with you whenever you visit the hair store in your city. Otherwise, get the top names of hair stores in your city for an exemplary model. 
Men's wig toupee
Why do you need a wig or toupee for your head? Baldness might occur to any male across the globe. Irrespectively, baldness affects males in their mid-age due to male pattern baldness issues. This issue is a very common problem for most males and hence the temple area of the head is first affected. The temple area of the males is seen with scarce hair and the issue never stops its progress. The unstoppable hair losing trend never stops but it increases its size slowly. This pattern would destroy the hair follicles on the scalp and it touches the crown area of the head of males. 
As a result of the effect of male pattern baldness, the bald area of the head is well exposed to other people. These bald customers would want to conceal the bald spots and hence they require a wig or toupee to cover the head from exposing. You cannot decide randomly on picking the best hair wig for your head but you need to plan and decide. Not all wigs or toupees are suitable for your bald head easily. Only specific models or types of hair replacement systems are suitable for your bald head. Either you can select the type or get the assistance of your hair expert.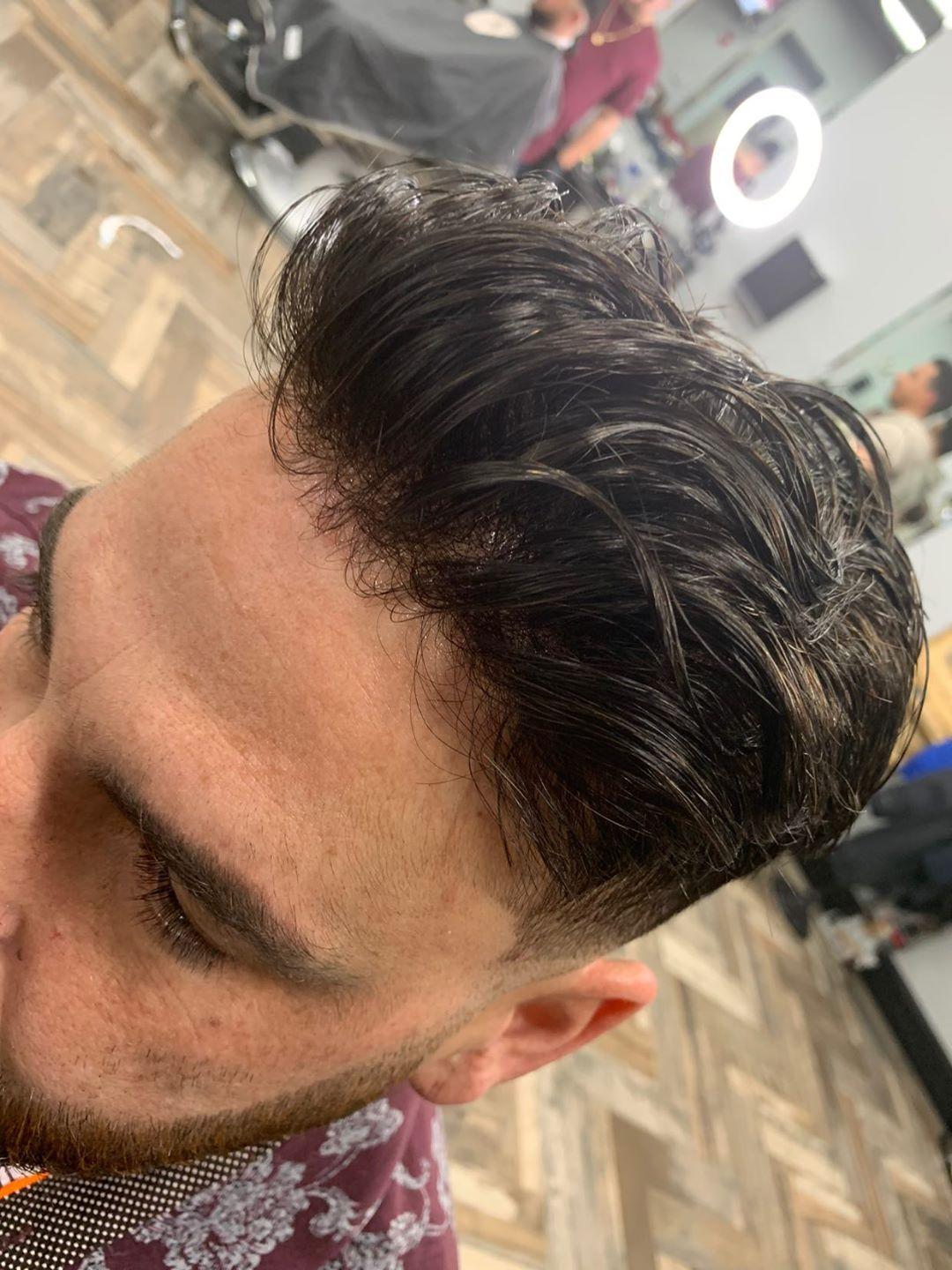 How to select a hair replacement system?
If you start noticing hair loss on the head the first step involved is availing of hair loss solutions. Hair loss solutions are either temporary or permanent. You have to go for a permanent one that gives you complete relief instead of temporary solutions. When we discuss a permanent solution, hair replacement systems come to our mind definitely. Yes, this is the only solution that saves many customers from depression and low self-confidence. An exact hair system gives you paramount relief from being bald for several years. 
Do I need a full or partial hair unit?
Selecting the hair cap for your bald head is like picking the best medicine for your health. Yes, if you have a massive bald area then a full wig system is the correct choice. A full wig should be decent, professional, and should match your skin tone and age. When you are selecting the full wig you have to be very careful to cope with your decent appearance after wearing it. If it does not fit then you are the loser. In case you have limited bald spots on your head then a partial wig or toupee is alone sufficient. Either you can go with the front bald spot toupee or the back head unit. 
Can I get my customized hair system?
You have got an abundant chance to get your customized hair system to meet your needs. Yes, select the best hair store in your city and get in touch with the hair technician. You can explain your requirements like expected hair density, color, and size that match your bald head. The hair technicians also give some tips for your stylish look after wearing the hair system. The expert makes a hair unit that is exactly matching your face, body, and overall appearance. Else, you can also go for tailor-made units available in the store like lavividhair. 
Conclusion
Selecting men's wig toupee is not a daunting task if you have patience and skills. Never go with the hair system that does not fit into your shoes or expectations. The popular brand, quality aspect, impeccable features, and versatile unit are the major requirement of a customer who needs a hair system. Picking the versatile brand in a store is successful if you pre thoughts with the help of an expert.
---
---
Writers Cooperation:
LaVividHair is seeking for blog contributors who know and love hair. If you know alternative hair or hair related accessories, if you have great understanding of hair trends and fashion, if you are expert in hair care, if you have any experience with salons or celebrities, if you would like to share your experience to help people just like you make the right choice, now contact us at support@lavividhair.com to be a blog contributor. Let's discuss the details then.