How Much Do Hair Replacement Systems Cost?
May 25, 2021
Blog
Views: 2393
The cost of hair replacement systems is a major concern influencing people with baldness to decide whether to buy them or not. We cannot tell you the cost in a single word for many factors affecting how much you spend on a toupee. Therefore, we have collected information on the average costs of four types of hair replacements at our store, maintenance expense, and styling cost. 
The expense of hair replacement systems consists of three parts, namely, the purchasing, maintenance, and styling costs. Since the hair units cannot be permanently used, many people may choose hair transplant surgery to get their hair back. 
However, the immediate results and minimal health risk cannot be rendered by surgical operation. Hair toupees are limitless to various hairstyles and most are designed to be light-weighted and breathable. They can give you a fresh look. That is why quite a few people prefer wearing a toupee. 
At Lavivid, the quality of hair replacements is premium whose prices are reasonable. To let you decide with more ease, the followings are the general costs of buying a nice hair system and caring for it. 
The cost of hair replacement systems
Due to the assorted types of toupees, the prices of them vary. At Lavivid store, there are four kinds of hair toupees. The prices of them are largely determined by hair base materials. Each type has different features catering to the preferences of different populations.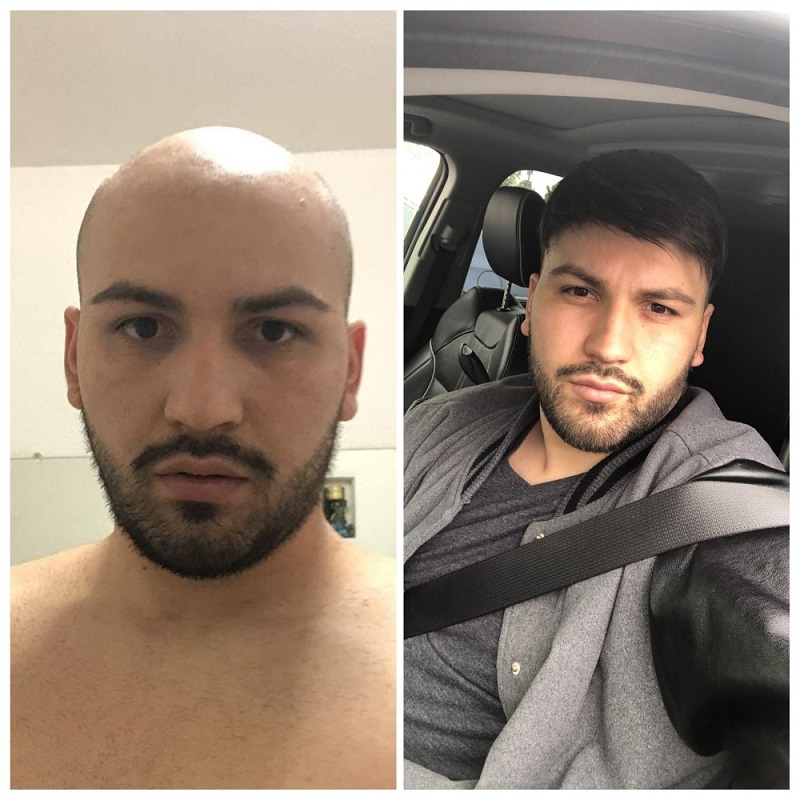 1. The lace base hair system costs from 180 US dollars to 250 US dollars. The characteristics of such a product are extreme lightness and breathability. The base has penetrable small holes, so air can go through it. You will feel cool and comfortable when wearing the lace hair system. The downside of it is hard to clean up compared to other types of hair units. 
2. The cost of poly base or thin skin base hair systems ranges from 100 dollars to 450 dollars. The thin skin base is a transparent layer that is water-resistant. Featuring a realistic and natural look, it is a liking of many consumers. It is easier to apply and remove than the lace type. Because of the impenetrable features, ventilation is put on the front of the hair system. 
3. The monofilament base hair unit costs from 190 dollars to 350 dollars. The durability of it is the best. It can last longer than the lace and poly base. Customers who prefer strong durability and natural appearance tend to choose a mono hair system. 
4. The silk base hair system costs above 200 dollars. The silk base gives you the most undetectable and realistic look without any knots and tangles. It is manufactured with the most advanced techniques. 
Apart from these four types of hair systems, you can also order a custom-made system. The price is a bit more expensive and takes a longer time to receive the product, but it can perfectly meet your requirements and expectation. 
The cost of hairstyling
The cost of styling the hairpiece depends on what sort of hairstyle you want. The simper is the cheaper. If you do not have special demands, Lavivid offers the service of pre-cut, costing only 40 dollars. 
The cost of maintenance
In general, a hair replacement system can last for 3 to 4 months. The more durable one combined with good maintenance can be used for 6-9 months. The hair toupees at Lavivid store are stronger than the average. If we change hair systems three times a year and the average price is roughly 160 dollars to 180 dollars, the annual expense will reach around 540 dollars to 740 dollars. 
Besides, you need to buy some products like hair conditioners and shampoo to care for the hair. Each time you re-apply and remove a hair toupee, adhesives and removers are also needed. Therefore, these costs should also be included. In this case, if you buy a better wig, the overall spending will reach 1000 US dollars. 
Takeaway
Baldness is a common problem many people seek solutions to settle. It affects one's confidence. If you are suffering from hair loss, you may take a try on hair units. The cost of hair replacement systems is listed above. We hope the information can help you to make the right decision.
---
---
Writers Cooperation:
LaVividHair is seeking for blog contributors who know and love hair. If you know alternative hair or hair related accessories, if you have great understanding of hair trends and fashion, if you are expert in hair care, if you have any experience with salons or celebrities, if you would like to share your experience to help people just like you make the right choice, now contact us at support@lavividhair.com to be a blog contributor. Let's discuss the details then.