How to Make a Choice between A Hairpiece or Toupee?
March 30, 2021
Blog
Views: 1394
Did someone ask you to choose between a hairpiece or toupee? The question probably got you confused. Like many people, you probably think that a hairpiece and toupee mean the same thing. Well, you're both right and wrong. Now, you're probably more confused, right? Well, it's a good thing that you stumbled upon this article. Here, you'll finally find out if there really is a difference between a hairpiece and a toupee. If you're someone who is planning to buy a toupee, then the answer to this question should interest you. This article can help you to choose the right kind of toupee.
The person asking you to choose between a hairpiece or toupee is probably just as confused as you are. But no one can really blame him or you. The terms can actually be confusing. And apart from the aforementioned two words, you also need to know terms such as hairpiece and wig, and hair system. It gets more and more confusing, right? But don't worry. Everything will be clearer in a while. Knowing the difference between these terms is one thing. Determining what you need is another. But understanding the terms is a good first step to take. And that's what this article is all about. 
First, it's important to discuss the difference between a toupee and a wig. Some people use these two terms interchangeably and there really is nothing wrong with it. But to be accurate, it's important to point out the technical difference between the two. A wig and a toupee differ in terms of the area of the head each of them covers. A toupee covers only a portion of the head. This is used by people to cover a bald spot. A wig, on the other hand, covers the whole head. It is used by people who completely have no hair. It is also used by people who want to completely change the style of their hair. This is the reason why celebrities often buy wigs. 
Wigs have been around since ancient times. According to historians, there is evidence of the existence of wigs in ancient Egypt, Greece, and Rome. Wigs are made from either synthetic materials. Natural wigs are sourced from humans or animals. But as mentioned earlier, wigs are not only used to solve hair loss. It has many uses actually. It has been used by people who want to conceal their identities. It has also been used in movies and TV shows of actors and actresses playing a role. One of the easiest ways to change one's looks is to wear a wig. For example, you can easily have long hair just by wearing a wig.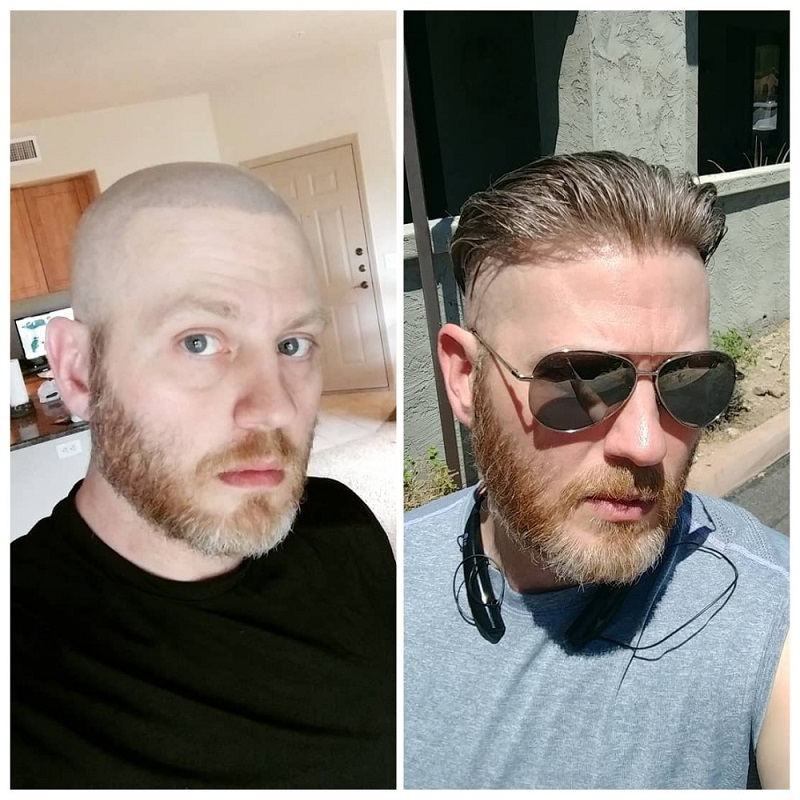 The purpose of a toupee is more specific. It's really designed to cover a bald spot. It's also meant to replace hair that is lost. This is why a toupee is also known as a hair replacement. Commonly, people suffering from hair loss usually lose hair on top of their heads. This is why they are left with a bald spot. To keep the toupee in place, glue or tape is used. Without glue or tape, the toupee may fall off. 
Many people have suffered from an embarrassing situation when their toupees have fallen off. Typically, men are the main toupee users. This is because of male pattern baldness, the common cause of hair loss. There are many different kinds of toupees and they are usually classified according to the bases used on them. The best kind of toupees is those that are completely undetectable. Most people who are wearing a toupee don't want people to know that they are wearing one. 
The term hairpiece is actually a general term for things that are worn over the head. And the term can include both wigs and toupees. So it's really strange to ask someone to choose between a hairpiece or toupee because they are basically the same. A toupee is a type of hairpiece. It makes more sense to ask someone to choose between a wig and a toupee. The term hair system is also used and is also a general term that describes wigs and toupees. Most hair clinics and salons now use the term hair system.
---
---
Writers Cooperation:
LaVividHair is seeking for blog contributors who know and love hair. If you know alternative hair or hair related accessories, if you have great understanding of hair trends and fashion, if you are expert in hair care, if you have any experience with salons or celebrities, if you would like to share your experience to help people just like you make the right choice, now contact us at support@lavividhair.com to be a blog contributor. Let's discuss the details then.