Bleached vs Unbleached Hair Systems
Lace wigs have hair knots that give them a natural appearance; as if the hair is growing out of your scalp. When the hair is tied into the wig, the knots on the lace are bleached to create the 'hair growing out of the scalp' illusion.
There are two main types of hair wig knots: single knots that have one hair strand in each knot and double knots with three or more hair in a single knot.
Bleached Knots vs Unbleached Knots
How natural your wig's hairline appears is dependent on the color of these knots. The knots look like tiny dots but they are crucial for creating the natural hair illusion.
Unbleached knots
If you look at a hair system that has unbleached knots, you won't be able to tell if it's a hair system or natural hair. However, if you look closer and pay a little attention, you'll notice that these knots are obvious and the hair has been tied into a lace. Although some individuals who wear hair systems don't mind these tiny some find it unnatural and don't purchase wigs with unbleached knots for the same reason. So why don't they bleach knots of all hair wigs? This is because the hair systems with unbleached hair knots last longer. The unbleached knots don't break easily and the hair doesn't fall out as quickly as hair systems with bleached knots.
Bleached Knots
Hair systems with bleached knots are more desirable because they look way more realistic. The knots are dyed a few shades lighter just like the human hair portion near the scalp appears lighter in color.
Some individuals like to bleach hair knots at home but it is important to note that doing so requires skills, special tools, and great care. You can only beach the human hair wigs that have cuticles intact and jet-black hair knots cannot be bleached properly. Also, bleaching the hair knots make hair fall out faster.
Both bleached and unbleached knot hair systems have their pros and cons. If you don't mind unbleached knots and want your hair system to last longer, you can choose a hair system with unbleached knots. But if you want a hair system that looks natural, you should go for the hair system with bleached knots.
How to Make Unbleached Hair Systems Look Natural
If you already have a hair system with unbleached knots or want to buy one and want to make them look natural without damaging the wig by bleaching it, here is what you can do:
Buy Silk Top Hair System 
If you are a newbie and don't know much about hair systems, the hair systems with silk top are the best because they are easy to put on and look more natural. The silk top or silk base has two pieces of lace. The one on which the knots are sewn and another on top that conceals the knots. When knots are not visible, they look like natural hair growing out of the scalp.
Wear a Concealer or Foundation
Wearing a light foundation or concealer on the hair knots of your hair system can hide the knots. Simply take some liquid foundation or concealer on the back of your hand and with the tips of fingers of your other hand dab it. Apply a light coat strictly to the knots to create a bleached knot effect.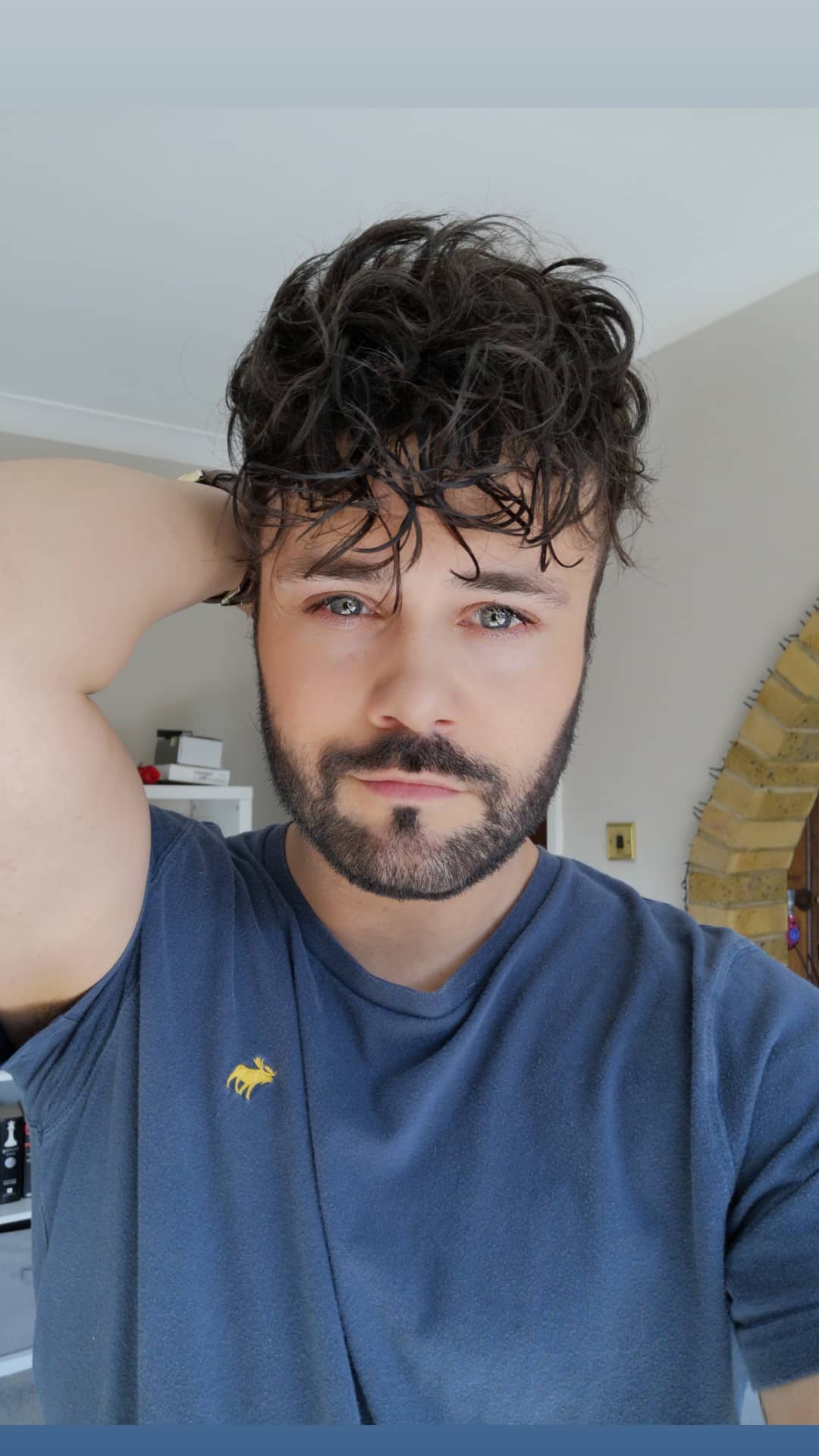 How to Bleach the Knots
If you want a permanent fix to the unbleached knot problem, you can DIY bleach the knots at home. You'll need a mixing bowl, hair bleach, developer, gloves, aluminum foil, neutralizing shampoo, and conditioner.
If you have a mannequin head, put on your hair wig on the mannequin or lay it flat on the table if it's a hair system. To get the stray hair out of the way, spray in some conditioner and brush out the tangles.
Prepare Bleach
To prepare the hair bleach, mix small amounts of bleach and developer in equal parts in a mixing bowl. Mix it well and make sure that the mixture is neither too runny nor clumpy. Runny texture may spread to the rest of the hair and ruin the wig so add a little more bleach powder to get the right consistency.
Application
Be as delicate as possible with the hair knots. Because just a little extra force can destroy your hair system. Because you don't want your roots to be white or light blonde especially if your hair system is dark, apply a very small amount close to the base and spread it across to cover all the knots. Use a small application brush or a paintbrush to dab the mixture onto the lace.
Cover with Aluminum Foil
Once you can cover all the knots with bleach, cover with aluminum foil. Leave the foil on for around 15 to 20 minutes so that all hair change color. Time may vary for different hair types and the bleach you are using therefore read instructions written on the bleach package and do some research before.
Rinse the Bleach
If the knots are a lighter shade as expected, wash out the bleach and repeat until they are honey blonde. Wash hair with the neutralizing shampoo and to get shiny flawless hair, use a conditioner. You can also use purple shampoo to tone down the brassy color bleaching may have left.
Blow Dry and Style as Normal
Once the hair system is washed and conditioned, use a microfiber towel to soak up the excess water and let the hair air-dry. You can also wear the hair system and blow dry or style as normal.
Final Word
Beaching or not bleaching the knots of your hair is a personal choice. It may bother some individuals and others ignore it. However, if you choose to do so on your own, it is recommended to be very careful. Because human hair systems are quite expensive, ruining the hair system's color is the last thing you want. To save yourself time and annoyance, you can also buy a new hair system with bleached knots or a silk top that looks more natural. Since bleaching is a complicated process, you should not try it on a hair system if you are a beginner.
Choosing the right hair system can give you self-confidence and look flawless. Ideally, you should do some research before purchasing a hair system or get expert help to choose the right hair system.