Best Attachment Method for Men's Toupee
Hair replacement systems have become an industry staple in the last decade. More and more people are inclined to invest in hairpieces or toupees to hide premature hair loss. To ensure that these hairpieces are comfortable for everyone and feasible in every way, hair system companies are coming up with more and more innovative ways to attach hairpieces.
A well-known method attach hairpieces is men's toupee tape. There are many benefits to using a toupee tape, but before you decide on one, you need to learn everything about them, from their material to how they work. 
Double-Sided Hair Adhesive Tapes
Double-sided tapes for hair systems are manufactured in many types and colors. They vary in material and shape depending on the type of hair system using. Ranging in specifications from Frontal pieces to partial and full pieces and depending on the base material and the required longevity, there are different types for every type of hair system. The various colors available help with blending the hairpiece with different skin shades; however, transparent tapes are available. But it is still not that complicated. You just need to figure out your requirements, and then it's all uphill. 
Variations of Adhesive Tapes
Double-sided adhesive tapes come in two main types. The strips and the rolls. They are designed in a way that they blend in easily with the hairline and give you a close to a natural look. 
1. 
Rolls
Rolls of adhesive tapes are more wallet-friendly. They cut back the costs by a lot and last you a long time. These tapes come in rolls of 3, 5, 15, and 36 yards. Low-grade saloons usually invest in roll adhesives since they work for every hair type and color. These are easy to blend in but a bit tricky to settle on the contour of your head. 
2. 
Strips
Also known as tabs or contours, these are preshaped adhesive tapes that come in the form of different strips shaped according to the area of your head. Ranging in contour bend as well width, these are a lot easier to use, easy to blend, and less messy. They come in many curvatures to fit properly with the hair system base as well as the neutral hair.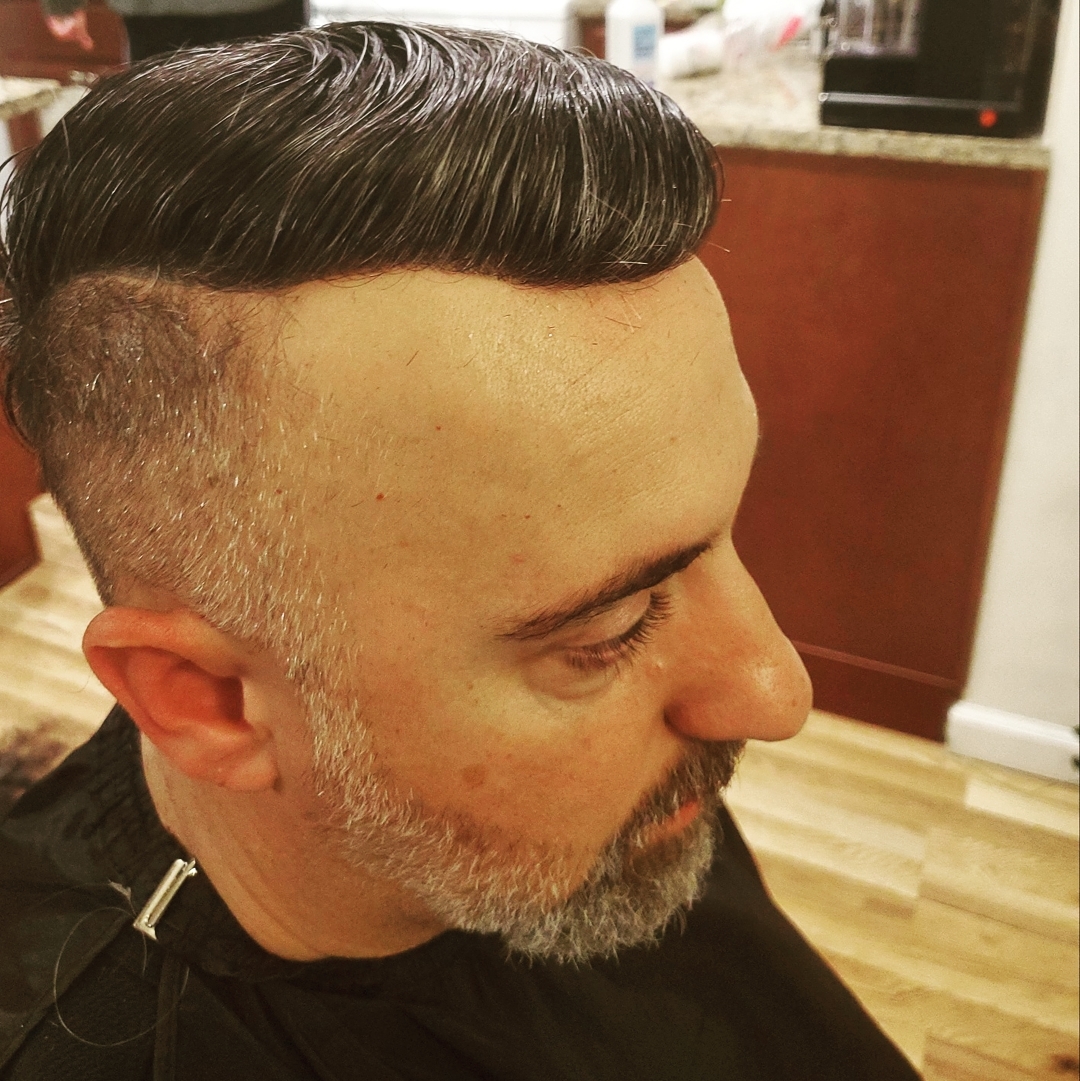 Benefits of Hairpiece Adhesive Tapes
As mentioned earlier, there are many ways that Men's toupee tape can benefit you both economically and physically. We will list down some of the major benefits that will convince you of its primacy.
● 
Ultra-realistic
Double-sided tape comes in so many variations that they are incredibly easy to blend in. even the transparent tape from the rolls blends in perfectly, and there's no way anyone could detect a sharp contour while you're wearing an adhesive tape.
● 
Surprisingly Longlasting
Double-sided tape for men's hairpieces is more sustainable than you think. Contrary to popular belief, they last you a while and can hold their own against harsh circumstances.
● 
Incredibly Feasible
Perhaps the most noticeable quality of the tape. They are easy to attach and remove despite how strong their hold is. Moreover, even inexperienced people can easily handle it.
How Long Does Double-Sided Tape Lasts?
There is a stereotypical stigma that double-sided adhesive tapes are for temporary use and are unreliable in extensive situations. This is simply not the truth. There are many tapes for hair systems depending on adherence strength, waterproofing, and the time frame that they can last. None of these tapes can come off on their own or even if u pull on them. They require to be removed properly while practicing the recommended strategy. These tapes can last from hours to anywhere between 2 weeks. 
Removing your hairpiece
Similar to the process of attachment, you need to follow the proper steps to remove a hairpiece. If you simply try to pull it off without proper measures, you can end up damaging the hairpiece as well as your scalp and natural hair. Moreover, you need to clean your hairpiece between every use to ensure the utmost comfort, proper attachment, and the longevity of the hairpiece itself.
Some useful tips that will help you take off and clean your hairpiece tape adhesive properly. 
● Don't just pull off the hairpiece after applying the remover or solvent. Once you've applied the solvent, let it sit and soak into the adhesive. The solvent does your work for you, and all you have to do is simply slide it off. 
● Make sure to clean off the solvent and residue from both the hairpiece and your scalp. Use a lint-free cloth or a microfibre towel to make sure everything is cleaned properly. 
● Excess use of solvent directly on the scalp can dry out the skin. After the initial cleaning, clean your head with shampoo and water rather than reapplying the solvent. The shampoo or soap can easily get rid of any residue left from the tape. 
● Make sure to treat your hairpiece properly. Removing the adhesive is not enough. After every wear, you need to properly wash the hair fibres with the recommended products to keep your hairpiece fresh and natural-looking. 
By following these guidelines, you will always have your hairpiece in perfect condition and easier to attach. 
To get the best offers on men's toupee tape, visit our online store www.lavividhair.com. You will find all sorts of tape and glue adhesives to fulfill your requirements.