Ben Affleck Wearing A Toupee: The Truth
January 26, 2022
LaVivid News
Views: 7072
Wearing hair systems has always been the fashion on the go in Hollywood. Not just females but males in the industry have been following this trend and rocking it since the start. Many of your favorite stars were once bald and look at them now, head full of glorious hair.
It feels scary to lose your hair especially if you are as famous as Ben Affleck. If you follow the Golden Globe Award-winning, multi-talented actor, and are a huge fan of him, then you must have come across a question like; Does Ben Affleck wears a toupee? Does Ben Affleck use hair systems? Did Ben Affleck undergo a surgical procedure? Does Ben Affleck wear a wig? One of the most famous Google searches about him is "Ben Affleck toupee".
What is a toupee, and why are actors using it? Let's have a look at it and the truth about Ben Affleck wearing a toupee.
Toupee, A Modern-Day Hair Solution:
As it is said, a toupee is a modern-day hair solution for pattern hair loss, bald spots and hair thinning. It is used to cover bald areas on your head rather than covering your whole head and then blending into your natural hair. This gives a more realistic look. Toupee was first designed in the 18th century and got very popular back in the time. Since then, the use of a toupee hair system has been significant all over the world in all times.
One thing that makes it really stand out is that a toupee can be custom made according to your fittings. They can also be made with human hair as well as artificial synthetic hair according to your preferences.
About Ben Affleck:                                      
Ben Affleck is a 49-year-old multi-talented artist from Berkeley, California. He is an actor, a film producer, a screenwriter and a film director. He is an Academy Awards winner twice and Golden Globe Awards winner thrice. Affleck started his career as a child star in 1981 and has been working since then. He has received many awards throughout for his work and acting skills.
His most famous role was that of a Batman that is still famous today. He first played the role of Batman in the movie Batman vs Superman: Dawn of Justice in 2016 and then in the film Justice League in 2017. He received so much praise for his role in the drama The Way Back as a basketball coach, which was released in 2020.
Ben Affleck is the co-founder of a grant-making and an advocacy-based non-profit organization that is the Eastern Congo Initiative. He and his childhood friend Matt Damon are the co-owners of Pearl Street Films, a famous production company. Not just that, Affleck is a stalwart supporter of a Democratic party.
His fans and people in general always had questions about his hair that whether he has gone under a surgery for his hair or does he uses hair systems? People even have questions like; Is Ben Affleck bald? Or, Does he suffer from Baldness? Let's find out what actually is the truth behind all of these questions asked by people.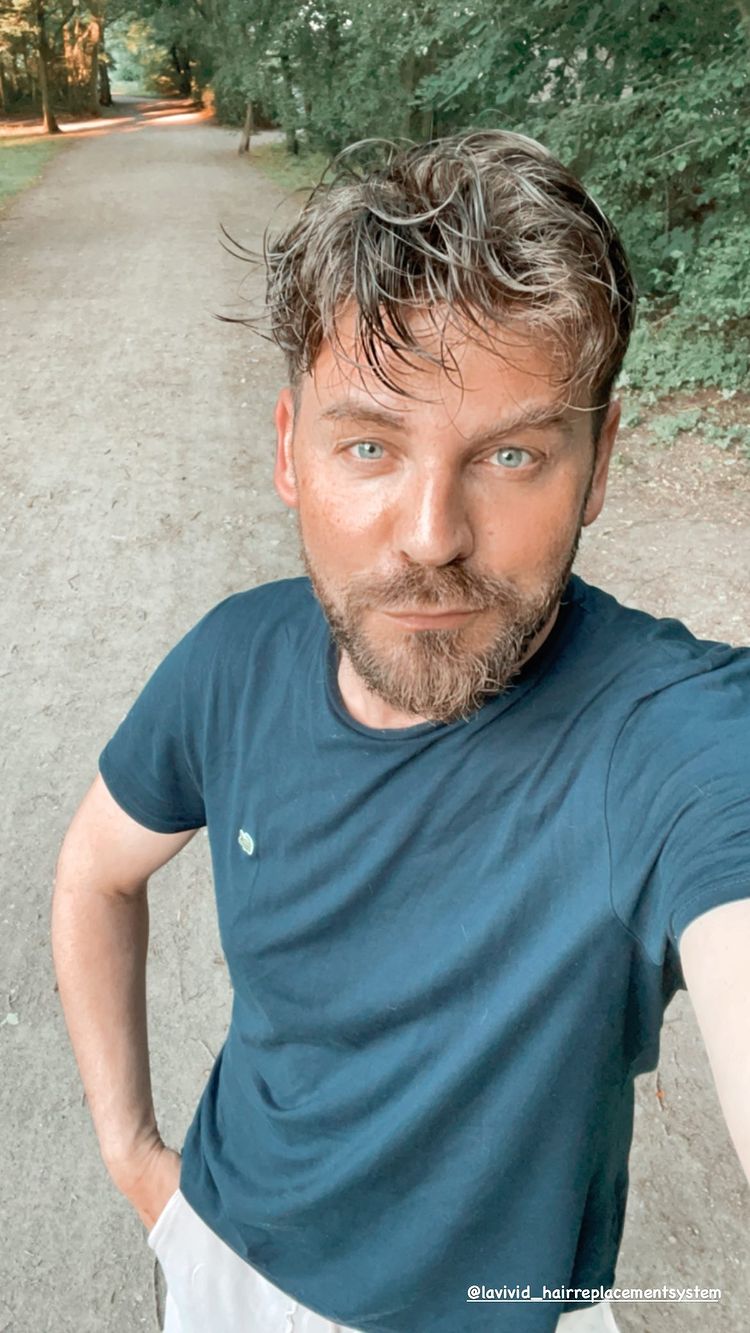 The Wig Rumor of The 2000s:
Ben Affleck has always denied his rumors about hair thinning and bald spots until, in the early 2000s, a rumor about Affleck wearing a toupee was widespread. The actor then rejected it, but shreds of evidence show the opposite of it. When the actor was about 30, he attended a Hollywood party where he played tussled with Vince Vaughan, the star of Swingers.
Both the actors were in the middle of a friendly wrestling when Affleck's toupee flew off in front of people that were his close friends. He demanded from his friends to keep the incident a secret, but someone apparently didn't get the message and leaked it out.
Not only did the star wear a toupee, but he also had a $50,000 dental work done to have attractive teeth.
Is Ben Affleck Bald Then?
There also have been rumors around that Ben Affleck is entirely bald. People say that Ben Affleck's head is full of hair that is not his own and someone else's hair. People say he uses toupee and hair systems to hide his bald spots, but the actor denies it. Back in 2008, when Affleck was shooting for a film, the following picture went viral and created rumors amongst people.
This picture of Ben Affleck definitely shows that he was suffering from androgenic alopecia. This seems perfectly normal for a 40 year old man to have a small bald patch and experience hair thinning around his crown area. According to news articles, Ben Affleck employed hair systems, specifically toupees, for specific roles, and with that, he was taking treatments for his hair loss.
Ben Affleck's Hair In The Present:
Ben Affleck, an actor who is in his late 40s, how is that even possible not to have hair thinning with time. He still has the same dense and thick hairline that defies his age. Affleck has always denied the fact that he wears a toupee or hair system or has undergone a surgery. The evidence in the form of pictures can be found all over the internet. For someone like him, a man with millions of dollars, it is sure that it is not difficult for Ben Affleck to afford the best hair system and have the best hair surgeries done.
Final Thoughts:
Actors and actresses all over the world have used hair systems to maintain a healthy hair look for ages. A toupee is the most common hair system used by men to hide their bald spots and hair thinning. People are still unsure about Ben Affleck using toupees to cover his bald spots and hair thinning because he has not given a clear a clear statement regarding it. The fact that his hair grew healthier with time, his bald spots vanishing with time, and his hairline getting thicker all indicates that he uses toupee of hair systems and also has undergone hair transplantation for a smaller area.
---
---
Writers Cooperation:
LaVividHair is seeking for blog contributors who know and love hair. If you know alternative hair or hair related accessories, if you have great understanding of hair trends and fashion, if you are expert in hair care, if you have any experience with salons or celebrities, if you would like to share your experience to help people just like you make the right choice, now contact us at support@lavividhair.com to be a blog contributor. Let's discuss the details then.